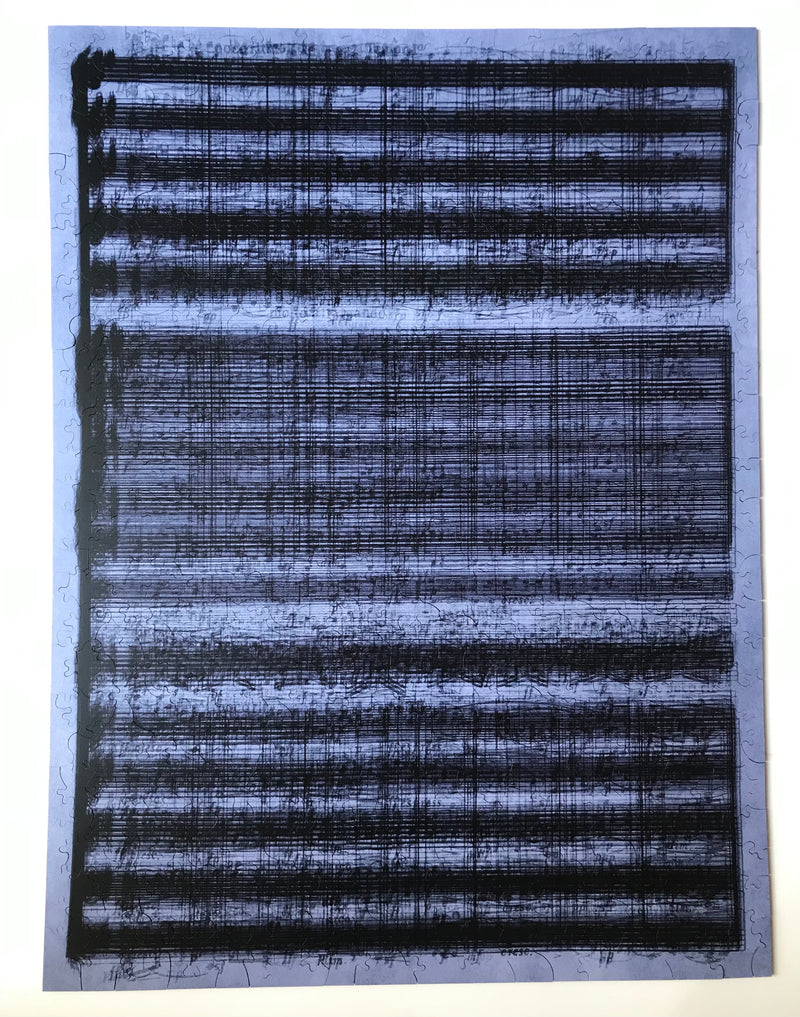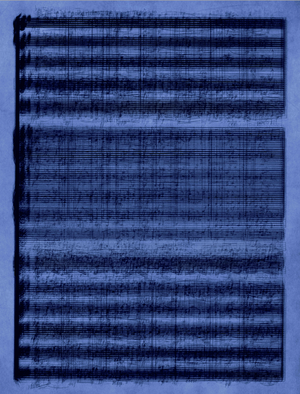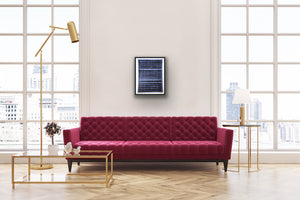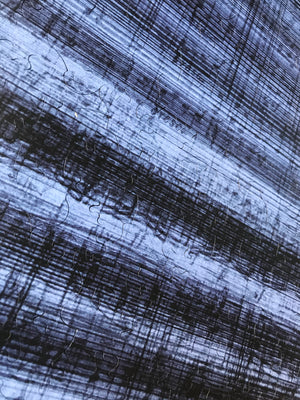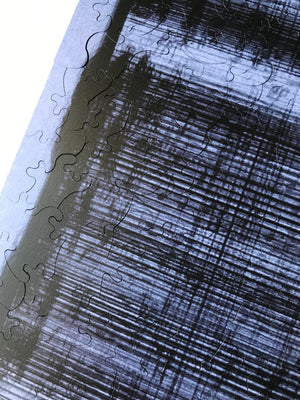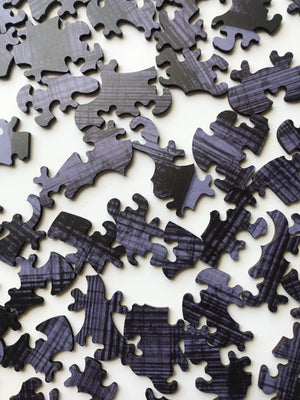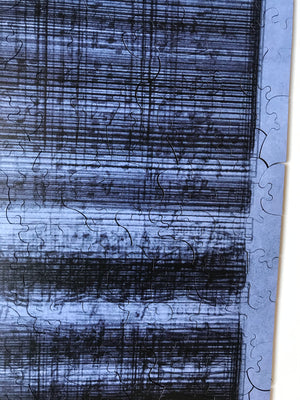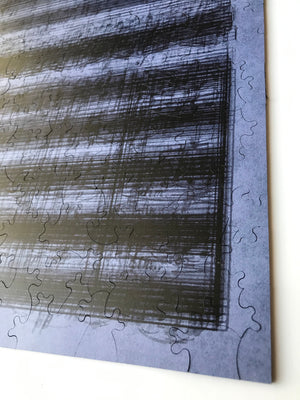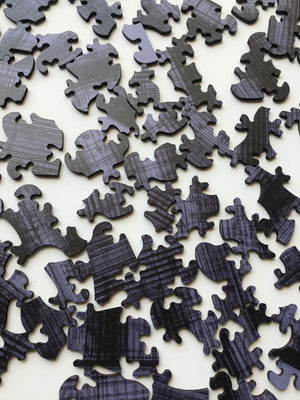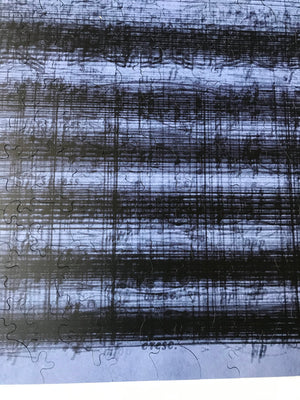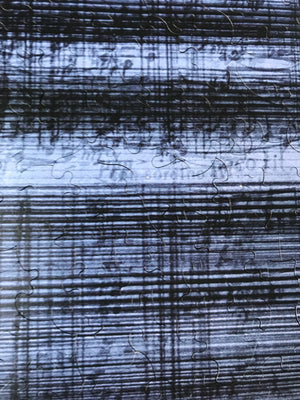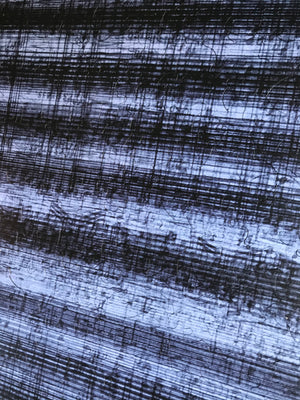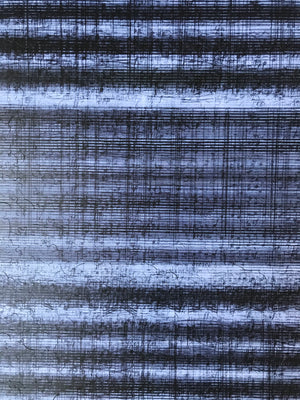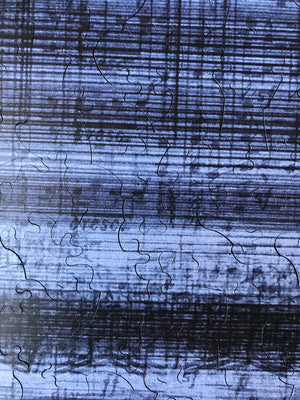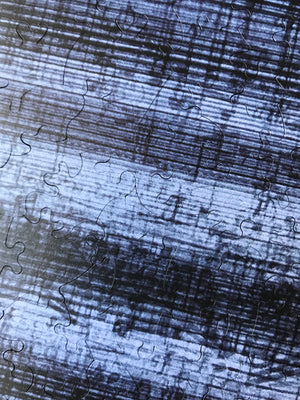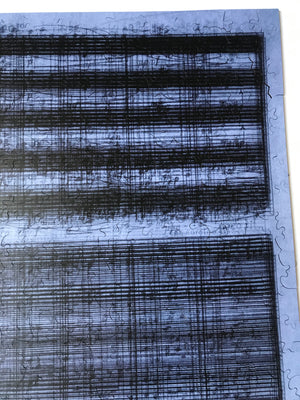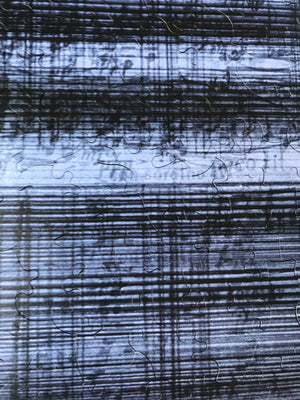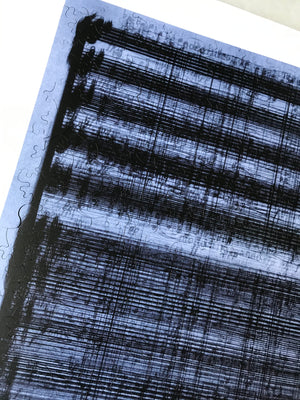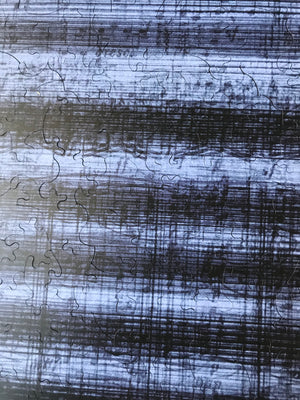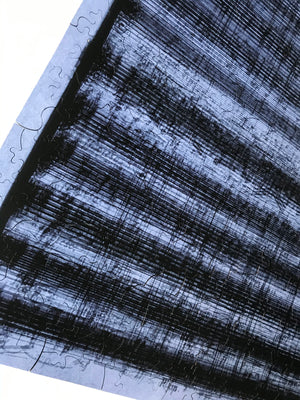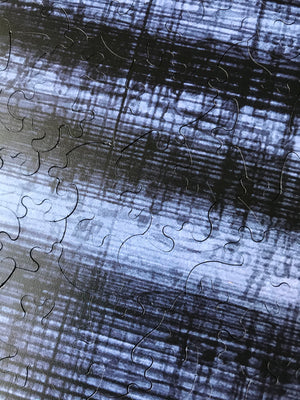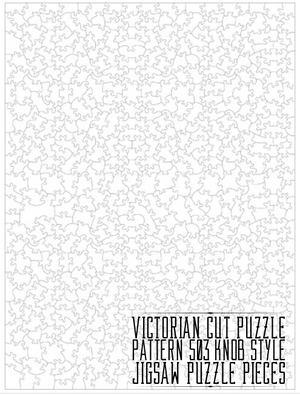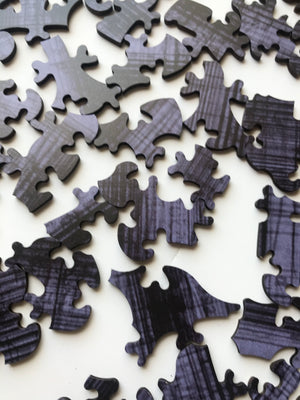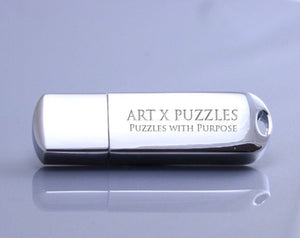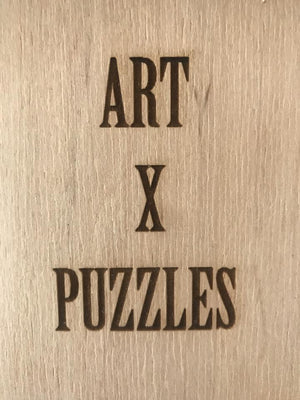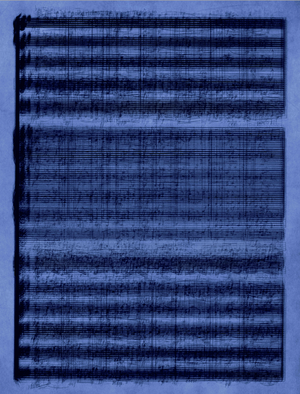 Artist Idris Khan Wooden Victorian-Cut Jigsaw Puzzle
b. 1978 Birmingham UK lives and works in London
Title: "The Old Tune" 2019
Live Video of Jigsaw Puzzle: Click Here
Jigsaw Puzzle Size:  24" x 18" (609.6mm x 457.2mm) 503 Irregular Knob Style Pieces, Victorian Cut Wooden Puzzle. Premium direct UV technology printing onto the surface of the beautifully crafted wood. The wood contains a campfire scent among the pieces, and each piece produced by top laser-cut technology
The Collector Edition arrives in a specially custom-made wood box engraved with Art X Puzzles.
This Collector Edition arrives Pre-Assembled Option and separated onto 2-5 cardboard squares. The AXP Collector Editions comes ready to slide together for a complete instant puzzle and/or to be broken down for puzzling fun and/or framing! 
Collector Edition of 20 + 2AP
Level: Challenging 
Signature Details: Original Artwork: The Old Tune, 2019, Digital C-type print on aluminum, 71 7/10 × 55 1/10 × 3 1/10 in. (182 × 140 × 8 cm). Special Thanks: Victoria Miro Gallery.
Working across media including sculpture, painting and photography, Idris Khan uses techniques of layering to arrive at what might be considered the essence of an image, and to create something entirely new,
Special dedication to gallerist Yvon Lambert who represented the artist. In 1966, Yvon Lambert opened his first gallery on the rue de L'Échaudé in Paris, France where he began to exhibit American artists. He showed founders of conceptualism, minimalism and land art. For more click: Special Dedications
Click Articles: 
Idris Khan's First UK public sculpture addresses our photo-obsessed culture by Elley Parsons | Wallpaper Magazine
Idris Khan on his spiritual heritage and the power of colour by Rachel Spence \ FT
Lost in Language | Idris Khan's contradictory worlds | ArtMag by Deutsche Bank
Artist Certificate: Each puzzle comes with an artist certificate.
Biography:
Idris Khan's work plays with authorship and repetition. His texturally rich composite prints are built from a series of images, both appropriated and original—such as Beethoven's complete sheet music, Bernd and Hilla Becher photographs, or William Turner postcards from Tate Britain—that are digitally layered and altered. Khan's films and sculptures are also concerned with originality and artistic relationships, as in the sculpture Listening to Glenn Gould's Version of the Goldberg Variations while thinking about Carl Andre(2010), a replica of Andre's 1968 Fall, in which the steel plates are sand-blasted with Bach's notation. Often linking religion, music, and poetry, Khan explores lyricism and spirituality using a Minimalist aesthetic.
 Artist Charity Choice: First Responders Children's Foundation