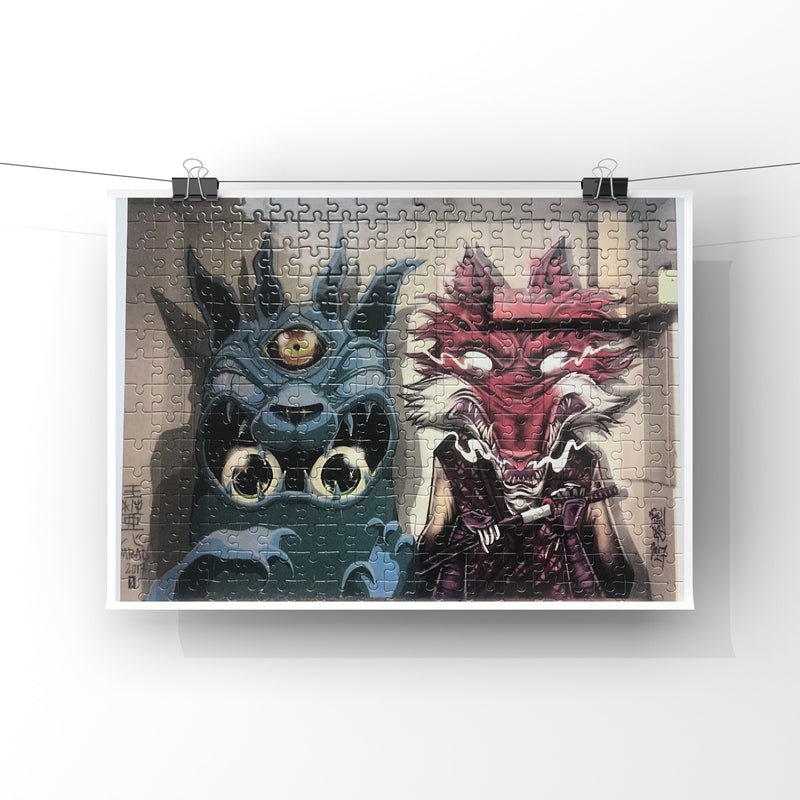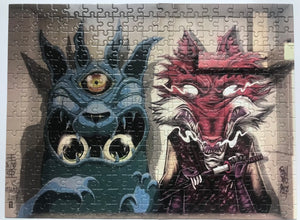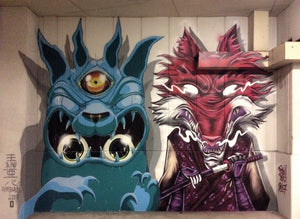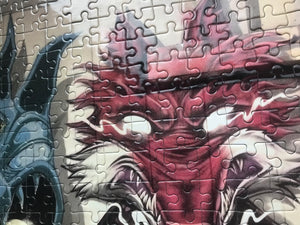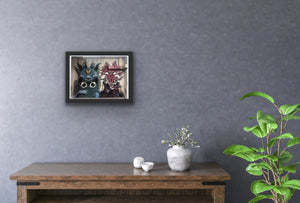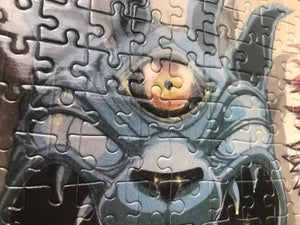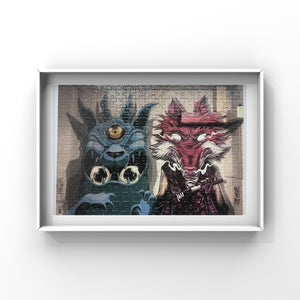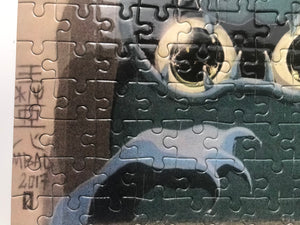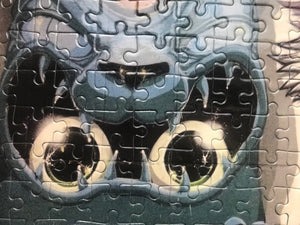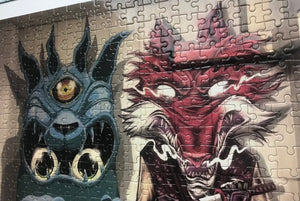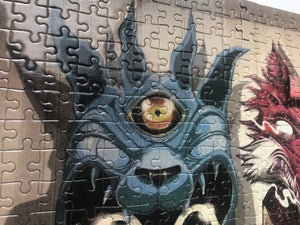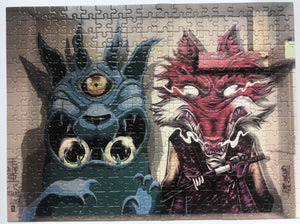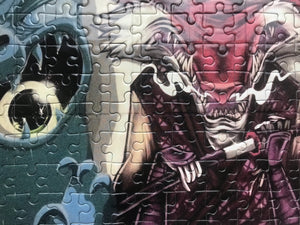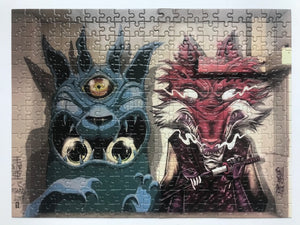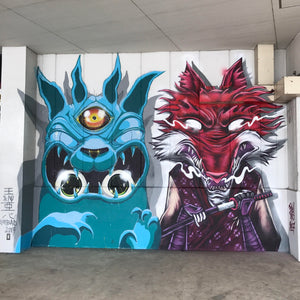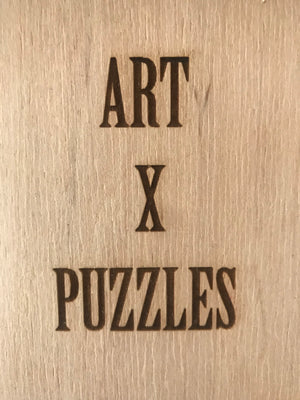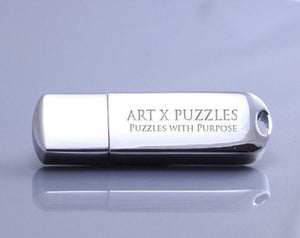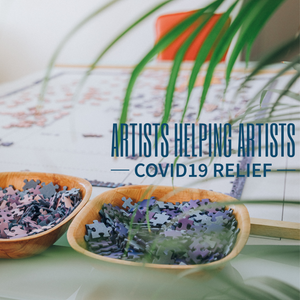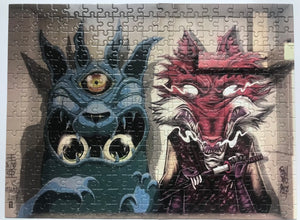 Artist Himbad and Captain Kris Collector Edition Jigsaw Puzzle
Himbad Website  | Captain Kris Website
Himbad lives and works worldwide | Captain Kris lives and works worldwide
Title:  "The Twin Towers Big in Japan"
Live Video of Jigsaw Puzzle: Click Here 
Jigsaw Puzzle Size: 12" x 16.5" (310mm×418mm) 285 Piece Puzzle, cardboard thickness (1.9mm) ESKA Premium Board. FSC 100% Recycled Paper.
This Collector Edition arrives Pre-Assembled Option and separated onto 2 cardboard squares. The AXP Collector Editions comes ready to slide together for a complete instant puzzle and/or to be broken down for puzzling fun and/or framing! 
Collector Edition of 10 + 2AP
Level: Challenging
Signature Details: Original Artwork Details: "The Twin Towers Big in Japan" Ghibli Indoor Mural in Tokyo, Japan Edogawa City, Edogawa City, Japan Date: 2017 Medium: Spray Paint  
Click Articles:

THE 9TH WAVE: HIMBAD'S FIRST SOLO SHOW IN NYC 3RD ETHOS GALLERY | STREET UNITED STATES
CLEAN BREAK WITH MATT GONDEK: Episode 47 Captain Kris - New Zealand born Muralist and Graphic Designer. We speak to Kris about painting on streets across the globe, having realistic expectations with your career, and the origin of his iconic Captain character. 
Graffiti Artist HIMBAD \ Mia Collective Conversation Series
http://www.miacollectiveart.com/conversation-series/2018/4/2/graffit-artist-himbad
Artist Certificate: Each puzzle comes with an artist certificate.
Rachel Margolian Curator Choice: AXP Ambassador 
Biography:
Himbad is an international artist and illustrator with an intriguing persona. Based in London, his work explores the deepest depths of his own psyche through his critically-acclaimed array of creatures and colorful murals - inspired by his studies in Egyptian folklore and Eastern mythology. Following the success of his sold out 2017 solo show in London, his work has appeared in the Victoria and Albert Museum and the Tate Modern in London. He has painted in Ibiza, Berlin, Japan. In 2018 he had his first solo exhibition in New York, Himbad and the 9th Wave. MORE DETAILS: CLICK HERE
Captain Kris is an imaginative illustrator and street artist heavily influenced by comics, cartoons and popular culture. Originally from New Zealand, now based in London. He works with clean solid lines and bold color schemes to create varied and interesting work on an international scale.