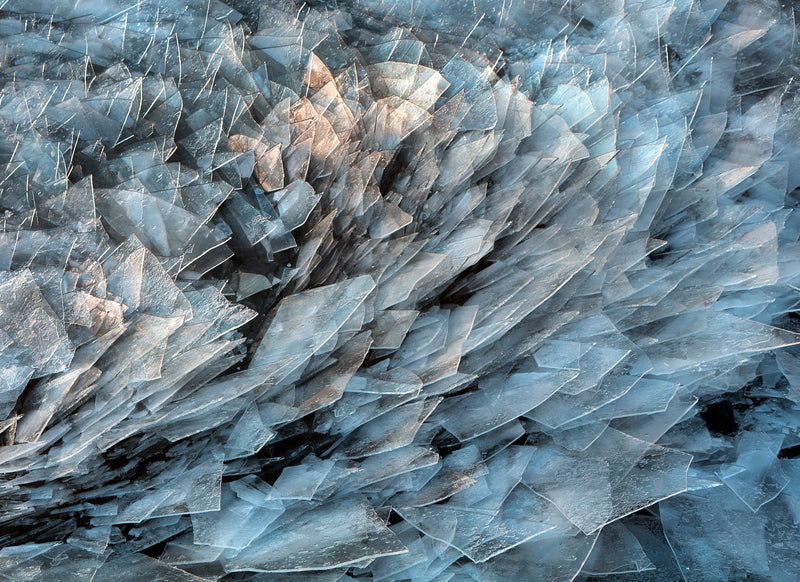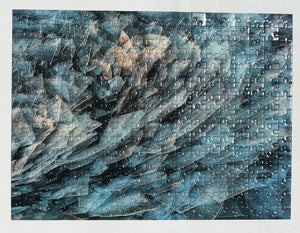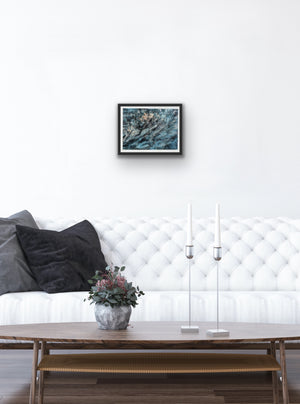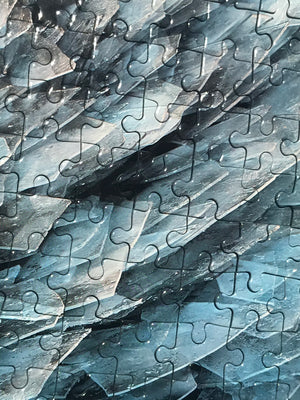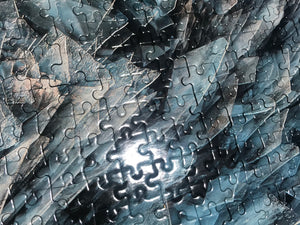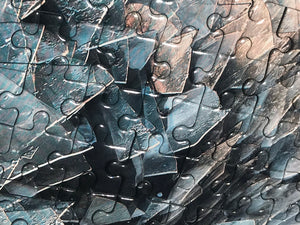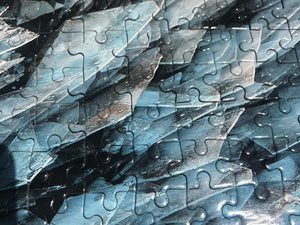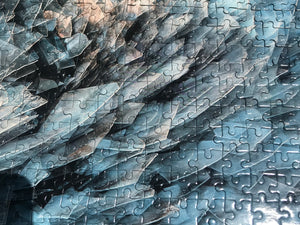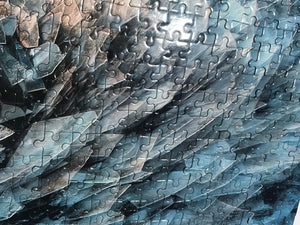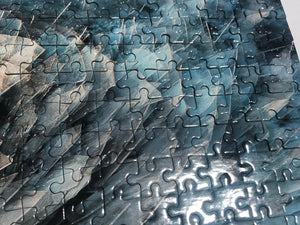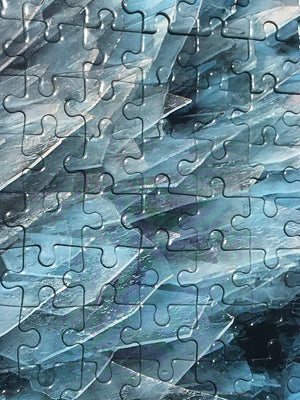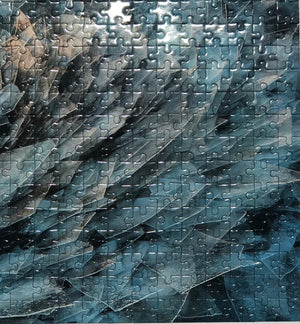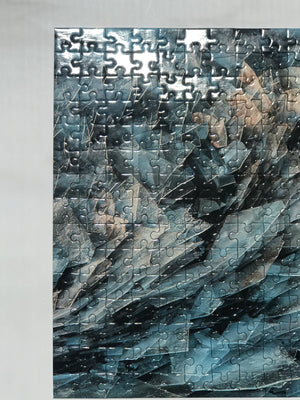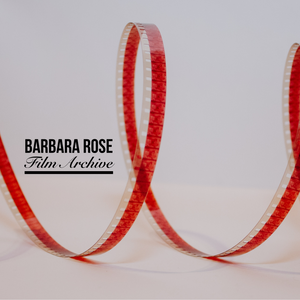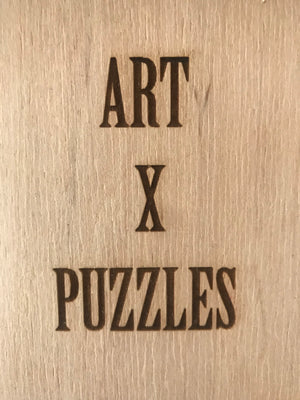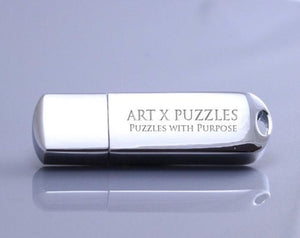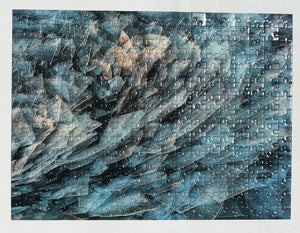 Artist Carolyn Marks Blackwood Collector Edition Jigsaw Puzzle
Born 1951 Anchorage, Alaska | Lives and works in New York, NY
Title: Ice Cubism 2
Live Video of Jigsaw Puzzle: Click Here 
Jigsaw Puzzle Size 12" x 16.5" (310mm×418mm) 285 Jigsaw Puzzle Pieces, ESKA Premium Board. Traditional Paper Jigsaw Puzzle. FSC 100% Recycled Paper, Magnetic Layer
This Collector Edition arrives with a Pre-Assembled Option and separated onto 2 to 5 cardboard squares according to size. The AXP Collector Editions comes ready to slide together for a complete instant puzzle and/or to be broken down for puzzling fun and/or framing! Special Gloss Finish.
Collector Edition of 11 
Barbara Rose AXP Summer Capsule Collection: Summer AXP Capsule Collection is dedicated in memory to art critic/art historian Barbara Rose which is part of the ongoing AXP Capsule Collection Series. Our 2021 Global Curator Choice initiative by special invitation selected eight contemporary artists who were close personal friends of Ms. Barbara Rose during her career and lifetime. Click Here
Dedication to Barbara Rose AXP Capsule Collection : CLICK HERE
Level: Challenging
Signature Details: Ice Cubism 2, 2014
"She sees nature like no one else, and has a particular affinity for winter, snow, and ice. We spoke on a bluff overlooking the Hudson River." Musee Magazine
"Carolyn Marks Blackwood is a modern day artist for whom the Hudson River is also an unfailing muse. Consumed by her daily photographic study of the water over which her studio is perched—as well as the sky that hovers above it—Blackwood's images are not the romantic vistas of her predecessors, but almost their opposite: focused close-ups that capture the river's power through the drama of detail. Instead of coalescing several scenes into one, her photographs are a celebration of the variation a single geographic location can elicit through the constantly changing conditions of wind, light, day, night, temperature and tide." —Excerpt from the essay Elements of Place by Carol Diehl
Essay by Alan Klotz: Click Here
Click Articles: 
Carol Marks Blackwood: On the Edge by Barbara Rose
The World is Still Beautiful: Carolyn Marks Blackwood by Abby Foster | Chronogram Magazine
Carolyn Marks Blackwood: The Ephemeral Beauty of Ice and Time by Joan Juliet Buck | MUSEE Magazine
Midnight where the Sun Never Sets: Breathtaking views of the Arctic | The New Republic
Solo Exhibition at CORPO in Cuenca titled "The Story Series" Click Here
Dedication to Barbara Rose
Biography:  Situated in the Hudson Valley New York, photographer Carolyn Marks Blackwood reframes segments of nature's various elements, air, ice, and water, from her surroundings along the Hudson River, into perspective bending abstract photographs with painterly expression. Just like her predecessors of The Hudson River School, the romantic landscape of the Hudson offers Blackwood a plethora of color and activity from the splendor of seasonal changes. Blackwood documents such ephemeral moments by creating ambiguous fragments of vivid color fields, geometric abstractions, and flattened motifs, capturing great detail within the elements that would otherwise remain unnoticed. 
Coaxing painterly expression from a documentary device, Blackwood's photographs reframe segments of air, ice and water into vivid color fields, geometric abstractions and flattened motifs. By removing perspective and context, her unmodified images seize ephemeral moments within everyday occurrences and heighten them into foreign, unfamiliar pictures. A screenwriter and producer, Blackwood is a principal partner of Magnolia Mae Films. Among the films produced by Magnolia Mae are The Duchess (2008), The Invisible Woman (2013) and Philomena (2013). Blackwood began exhibiting her photography in the last ten years.
Supports The Barbara Rose Film Archive