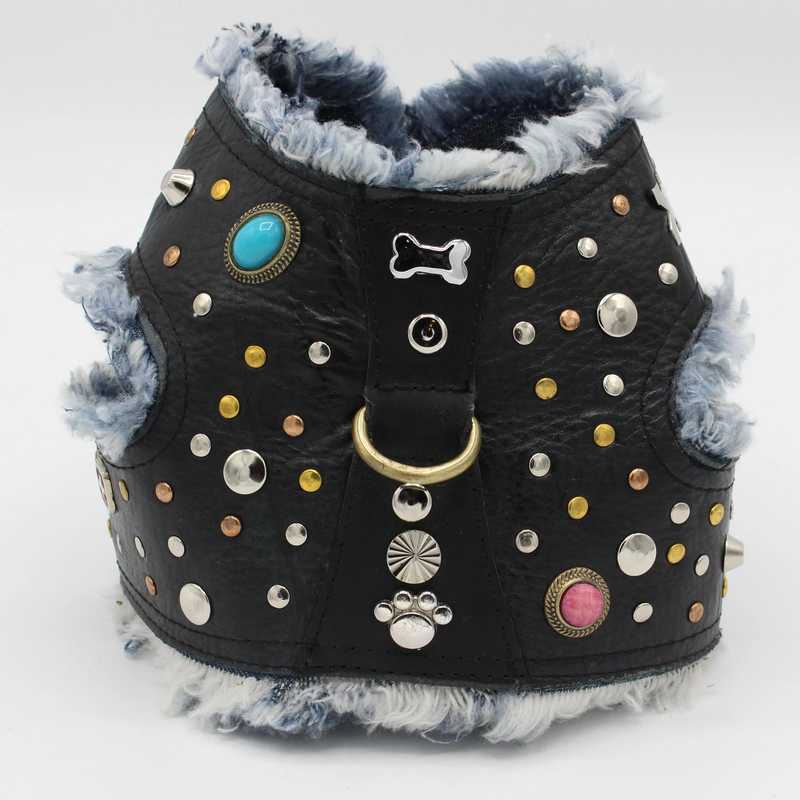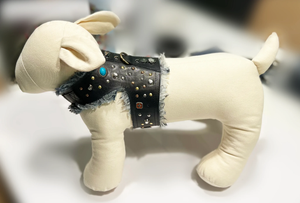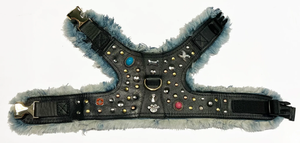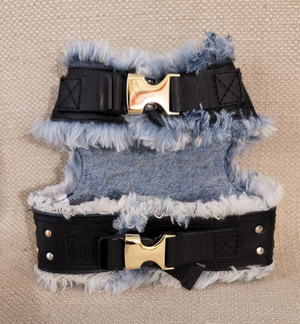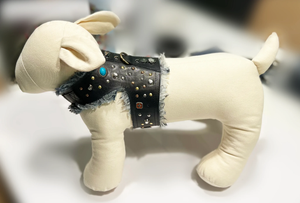 ROCK$TAR PUP Harness Vest by Pedechi
Here it is a harness that guarantee will turn heads and your pup will feel happy and cool while comfortable and secure! 
The top features of Pedechi harnesses are:
  -  Quality materials: made of soft repossessed leather with denim lining;
  -  Adjustability- the closure around the girth features a strap and a metal closure that adjusts to different sizes;
  -  Sturdiness- the D-ring that connects the leash is very well attached to the harness making virtually impossible to accidentally disconnect;
  -  Stylish - comes with a warning sign of cuteness overload!
Pedechi is committed to help more senior pet adoptions, one stylish harness at the time, by donating 10% to "no kill" animal shelters around the US.