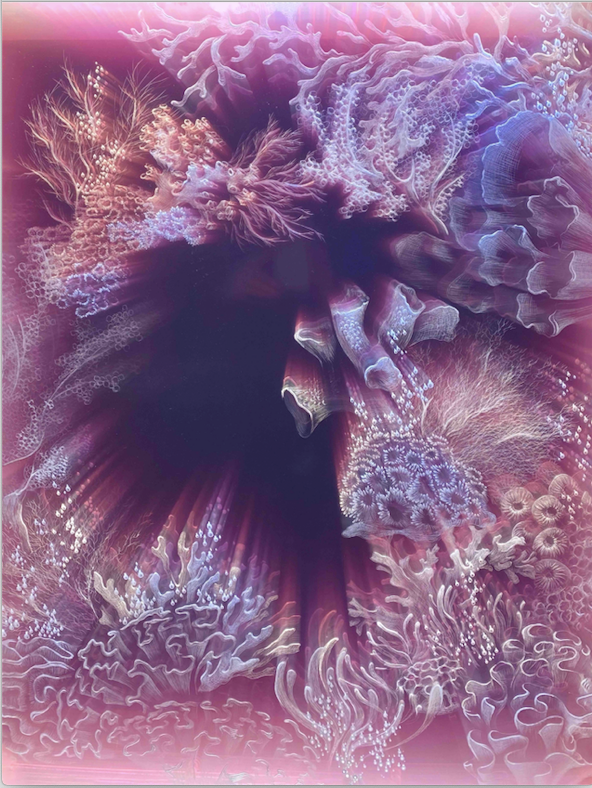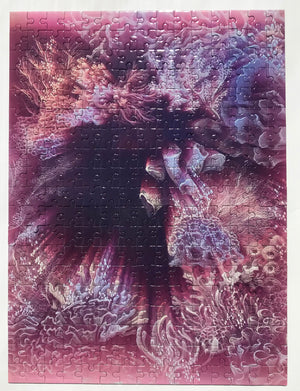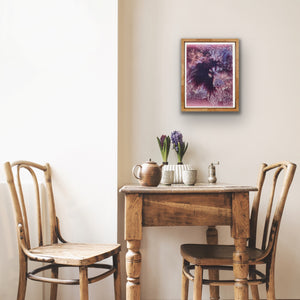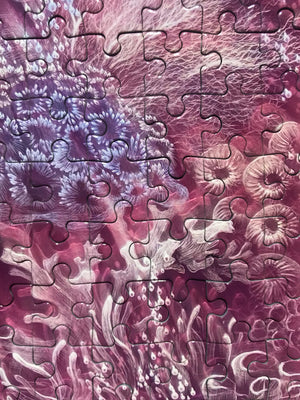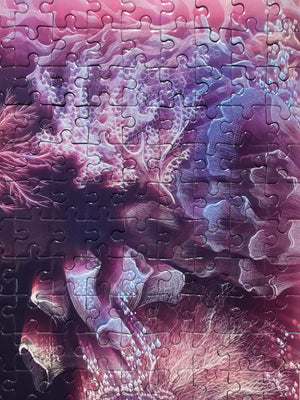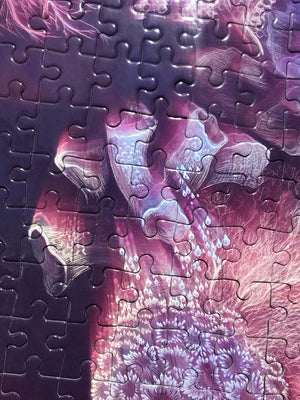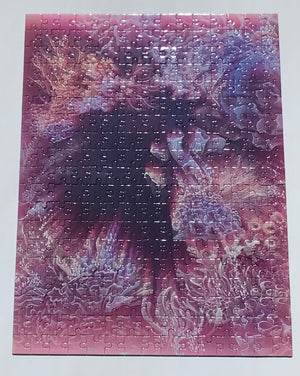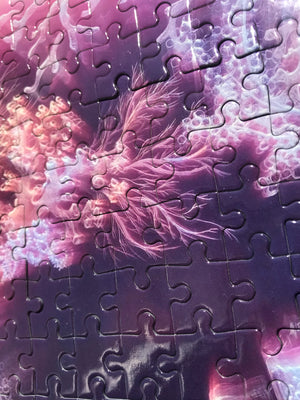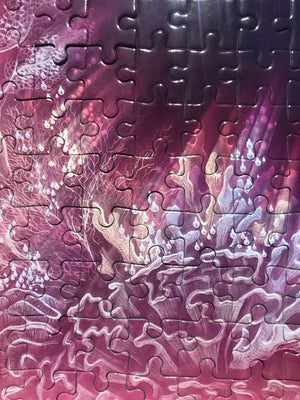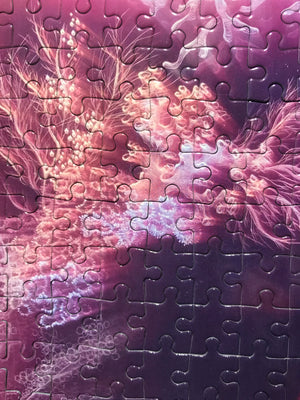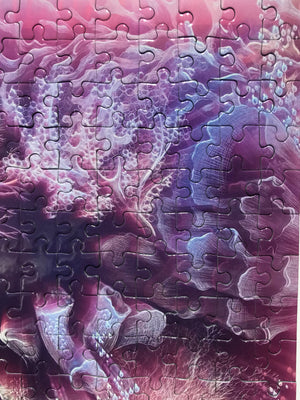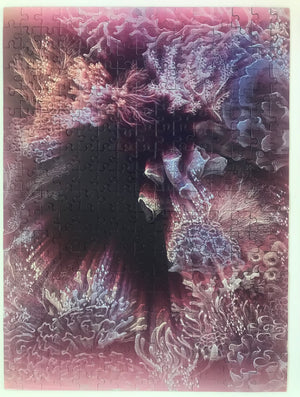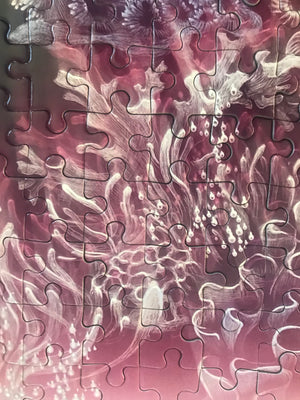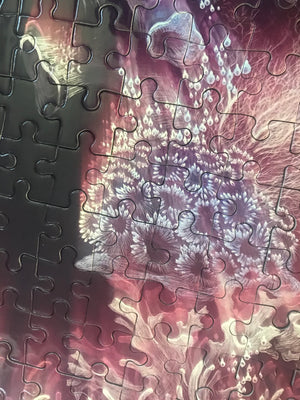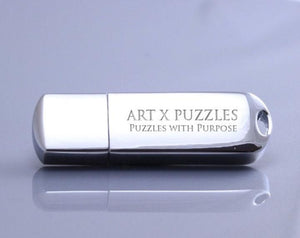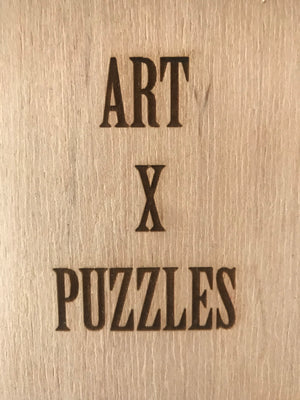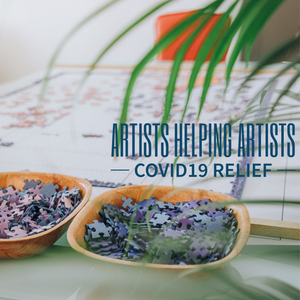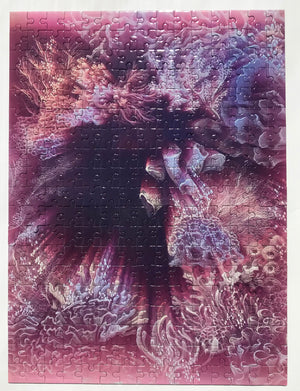 Artist Tatyana Murray Collector Edition Jigsaw Puzzle
Title: CORAL SPAWNING
Live Video of Jigsaw Puzzle: Click Here
Jigsaw Puzzle Size:  (Horizontal) 12" x 16.5" (310mm x 418mm) 285 Jigsaw Puzzle Pieces, ESKA Premium Board. FSC 100% Recycled Paper, Magnetic Layer.
This Collector Edition arrives with a Pre-Assembled Option and separated onto 2 cardboard squares. The AXP Collector Editions comes ready to slide together for a complete instant puzzle and/or to be broken down for puzzling fun and/or framing! 
Magnetic Quality: This extremely well-made puzzle has cleverly incorporated a very thin layer of material with gentle magnetic properties underneath all the pieces, allowing the puzzles to be more stable and secure as the puzzler puts them together.
Level: Fun
Collector Edition of 10 + 2 AP
Signature Details: Original Artwork: "CORAL SPAWNING" 1/1 2021  30L X 42H X 5 1/2W GLASS, LED PROGRAMMED LIGHTS
'Coral' is a series of dreamscapes created with stacked transparent sheets with each one etched. The programmed led lights set in the frame illuminate the markings creating a holographic fluctuating image. These visually arresting works are addressing the importance of protecting our oceans which are struggling to survive with plastic  and human waste contamination. I present a new illusion of depth and layering. The intent is to establish a contemplative space, where the viewer can slow down in this fast pace world, and breathe. Tatyana Murray
"British artist Tatyana Murray finds inspiration in harsh juxtaposition: the tranquility of nature and the restlessness of urban civilization, childhood innocence and the brutality of man, subtle simplicity and grandiose complexity. But her work transcends mere depiction, immersing viewers in her world of tension and resolution through an elegantly balanced amalgamation of texture and light. Of particular note is her seemingly endless repertoire of materials, which in turn gives her work its unquestionably modern flair." notes writer Peter Dreux for Art Zealous
When I was a child I found myself at the bottom of the pool looking up at the water's surface. I recall such a sense of peace basking in the blue and white light. Getting off the plane in New York for the first time in 1996 I had the same overwhelming sensation as I looked up at the crystal clear light emanating down on the city. Ever since those seminal moments, I have been very connected with and moved by images of light.
Via a meditative process, the pieces reveal themselves through trial and error. The work takes me as well as the audience on a journey of reflection, hope and awakening.
The viewer experiences a tension; playfulness and authority, commerce and culture, tenderness and violence.  Through these themes, I celebrate life and all its textures, tempos and colors. The intention is to create visually arresting works that makes one stop and reflect.
Click article: Quickfire Interview: Artist Tatyana Murray, Dreaming of Summer Isolation by Rachel Vancelette | Metropolitan Magazine
Artist Certificate: Each puzzle comes with an artist certificate.
Biography: Tatyana Murray is a New York based artist whose art explores man's desire to harness and control nature. Working primarily by using drawing techniques in etched glass with LED lights, Murray's practice is meditative as she creates natural forms through an unnatural medium. Murray's layered glasswork immerses the viewer in an ethereal construction of light. Her work has been exhibited in New York at I20, JG Contemporary, Bryce Wolkowitz Galley and National Arts Club. She has exhibited globally in London, Paris, Vienna, Barcelona, Cannes, Venice, Bahamas and the Hamptons.
  ARTIST CHARITY CHOICE: First Responders Children's Foundation