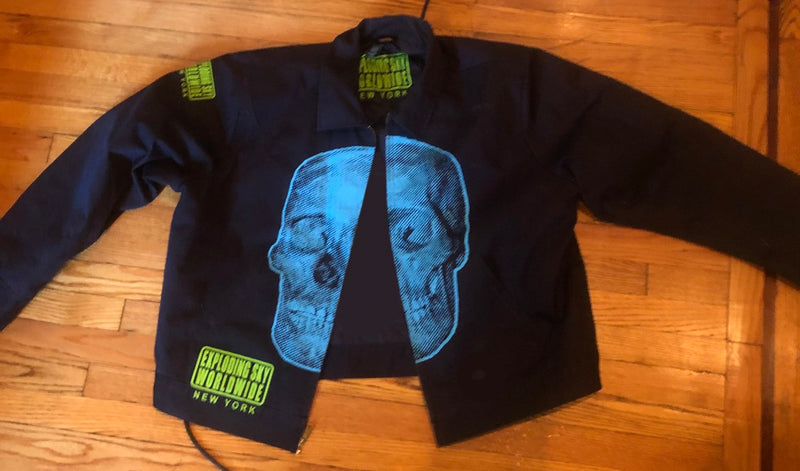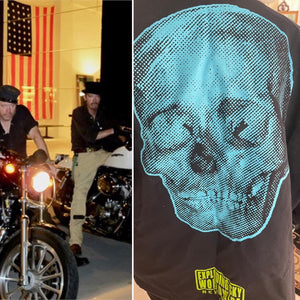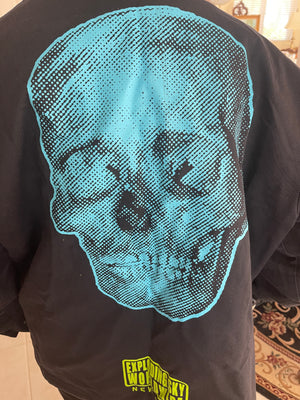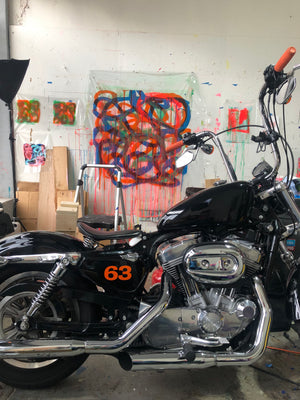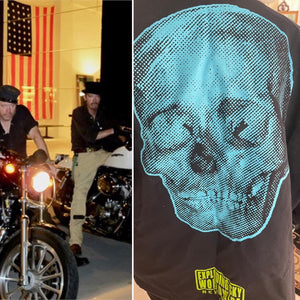 EXPLODING SKY WORLDWIDE NEW YORK CUSTOM VINTAGE WORK JACKET BY MARK ENGER
Vintage Exploding Sky! Take a walk down Ave. B in 1990!!!!! Small, Medium & Large sizes. Sizes run big. Colors will be dark blue or dark green, both are fabulous!
Matt Founded Exploding Sky Worldwide in 1990 with twin brother artist Mark Enger on New York's Lower East Side. The Enger Brothers began experimenting with their own unique Fine Art paintings, Drawings and Installations as well as Limited Edition Apparel, T-shirts, jackets and art objects. Exploding Sky quickly became known throughout the Art and Rock World. Artists, Collectors, Actors and Musicians spread the Enger Brothers Imagery from their Lower East Side headquarters.