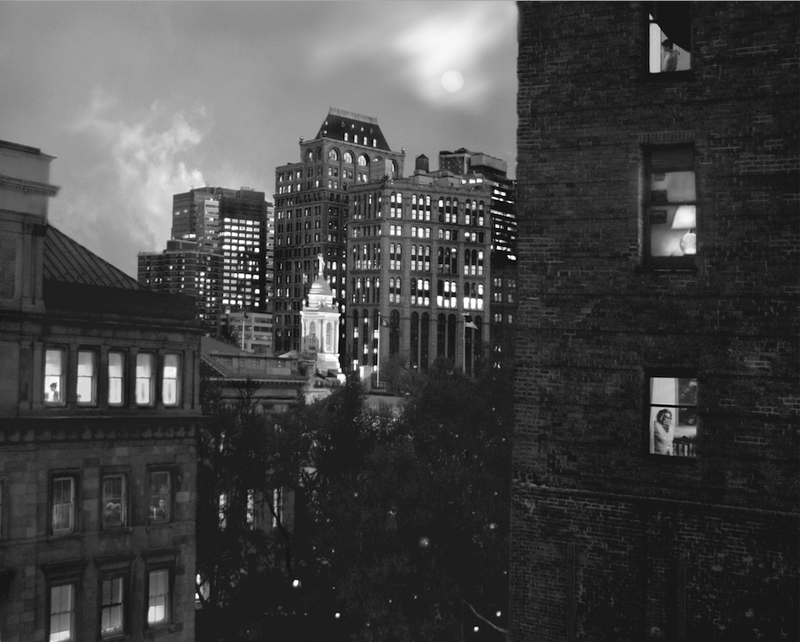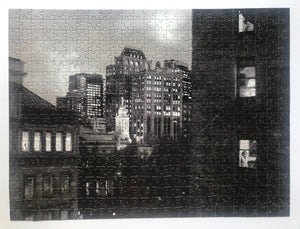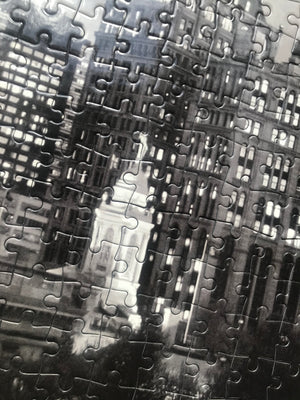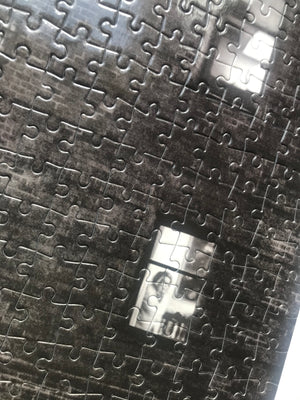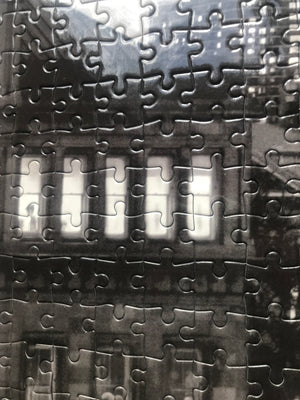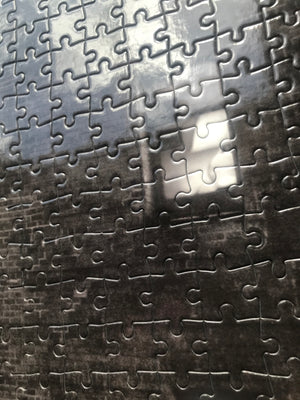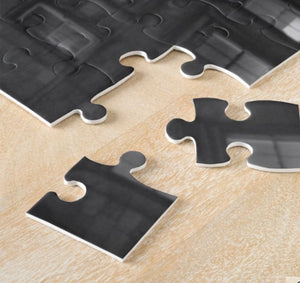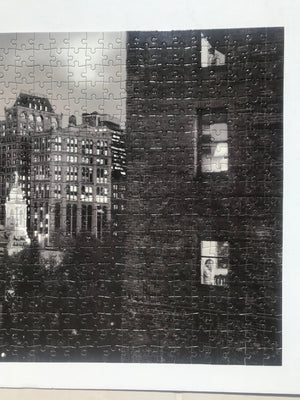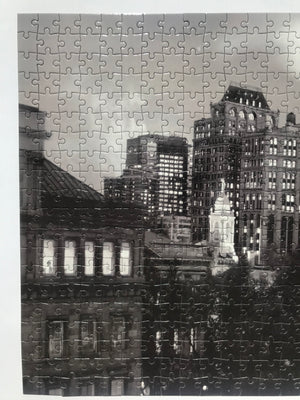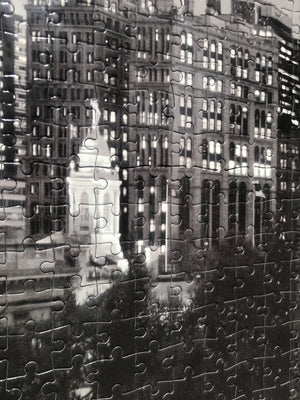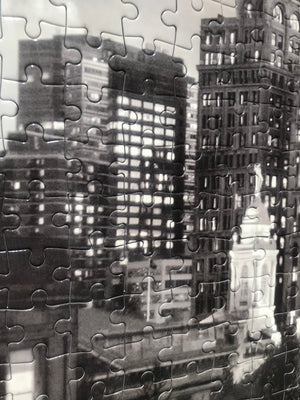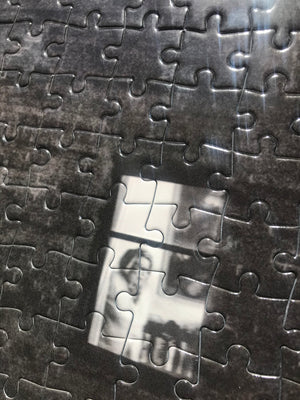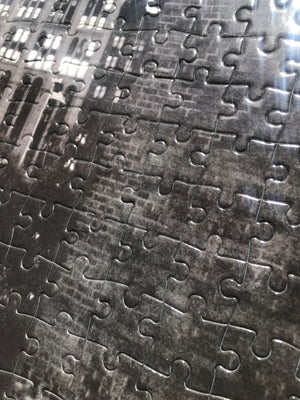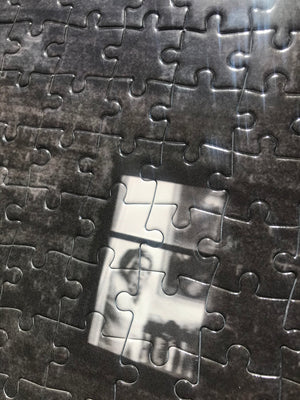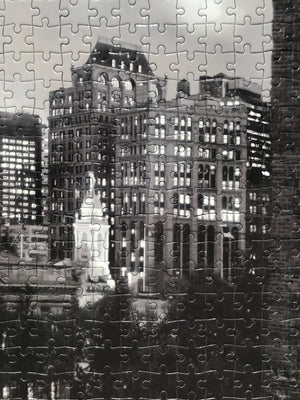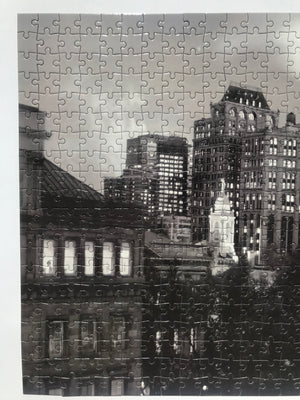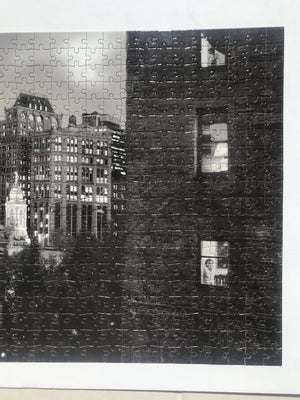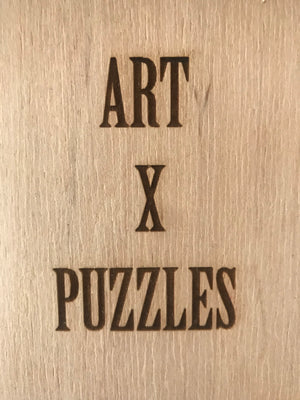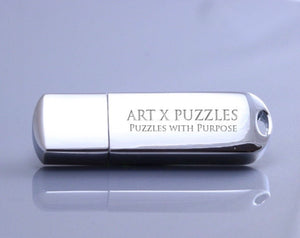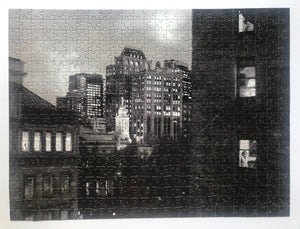 Artist Yasmine Chatila Collector Edition Jigsaw Puzzle
Title: Night With Full Moon City Hall, Friday, 10:53pm
Live Video of Jigsaw Puzzle: Click Here
Jigsaw Puzzle Size: Horizontal 18"x 24" (457mm×610mm) 500 Jigsaw Puzzle Pieces, ESKA Premium Board. FSC 100% Recycled Paper, Traditional Paper Jigsaw Puzzle, Gloss Finish. 
This Collector Edition arrives with a Pre-Assembled Option and separated onto 2 to 5 cardboard squares according to size. The AXP Collector Editions comes ready to slide together for a complete instant puzzle and/or to be broken down for puzzling fun and/or framing! Special Gloss Finish. Framing Option also available with this Collector Edition. 
The Collector Edition arrives in a specially custom-made wood box engraved with Art X Puzzles. 
Level: Challenging
Collector Edition of 20 + 2 AP
Signature Details:
Night With Full Moon
City Hall, Friday, 10:53pm

"On a quiet winter night, I looked out a window. I could see a building far away, the windows were illuminated, and I could vaguely make out people inside their apartments. When I imagined what they might be doing, my mind fluttered between wild fantasies and mundane clichés. I was curious to compare my expectations to the reality of their lives.

After months of continuous observation in different parts of the city, I collected hundreds of photographs of strange, comical, and often haunting moments.

At times, I was lucky enough to catch a glimpse of human nature when it was not guarded, not self-conscious, and completely uninhibited. This provided me with a stage where it was possible to observe myself in the most secret and vulnerable moments of others." Yasmine Chatila
Artist Certificate: Each puzzle comes with an artist certificate.
Biography:
Born in Cairo in 1974, Yasmine Chatila is best-known for her controversial photography series Stolen Moments, which made headlines throughout New York City when it exhibited at Edelman Arts in the Fall of 2008. Chatila is fascinated by the humanity of the anonymous people that city dwellers encounter on a daily and even hourly basis. In her show Stolen Moments, Chatila captured intimate personal experiences of the faceless, nameless urbanites which inhabit New York City. Through patient surveillance, zoom lenses, and a strong fascination with those intangible relationships, Chatila revealed that what is intended to be hidden is exposed, mundane actions become, at once, heroic, and the armor we all wear outside the sanctity of home comes off revealing rarely seen aspects of human nature.


In addition to Chatila's photographic series, she has created various collages, all centered on the artist's personal thoughts and feelings of pop culture, war, the environment, and religion. Her second show Reveries & Delusions exhibited at Edelman Arts in the Summer of 2011. Currently residing and working in New York City, Chatila graduated with a Master's in photography from Columbia University School of Arts in 2002 and is the recipient of numerous awards including a Columbia fellowship and Tag Heuer grant.