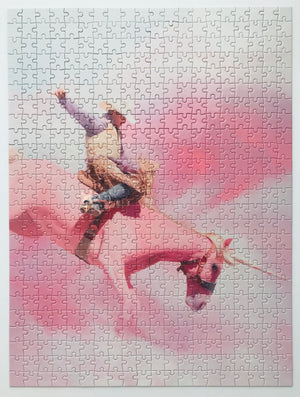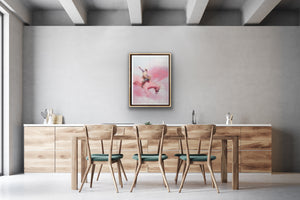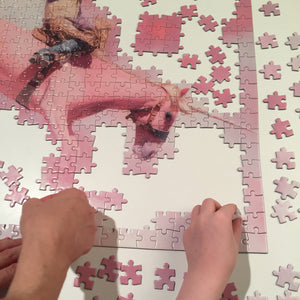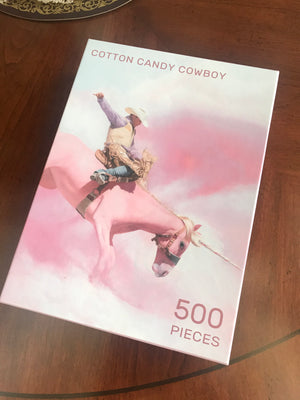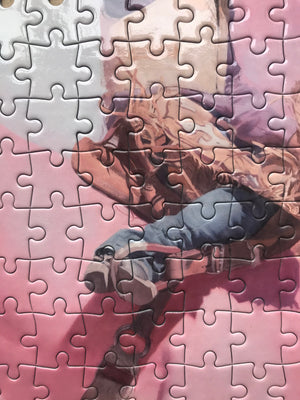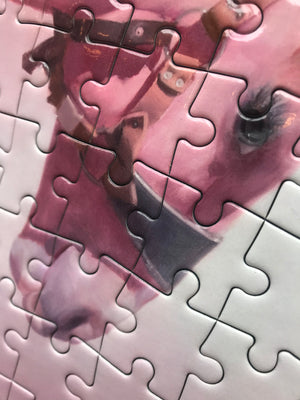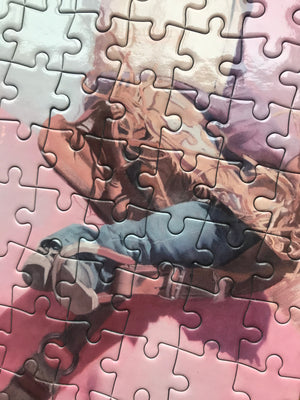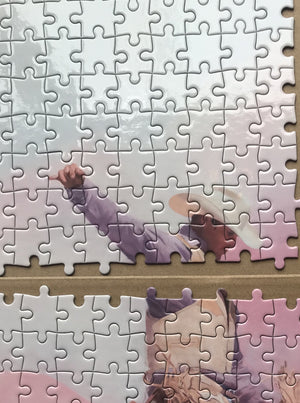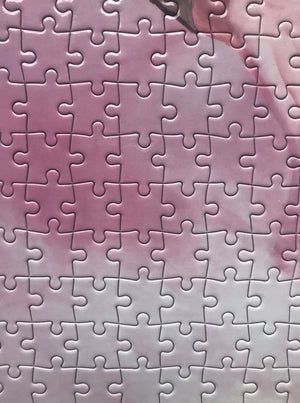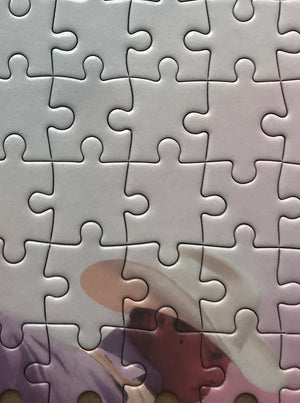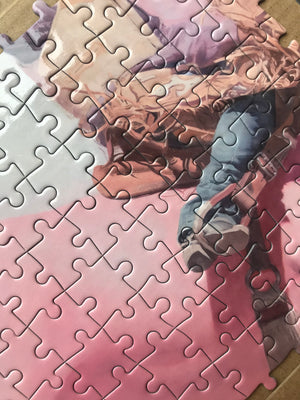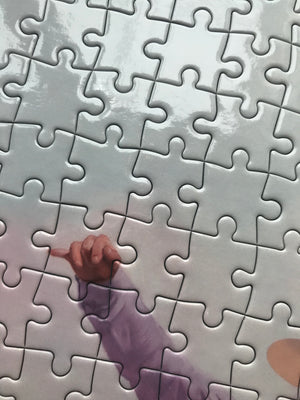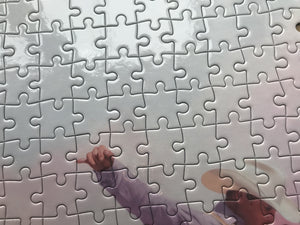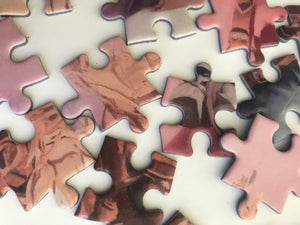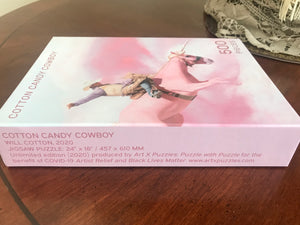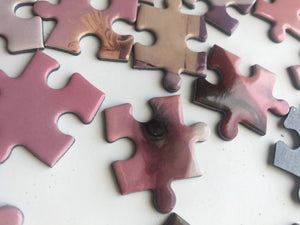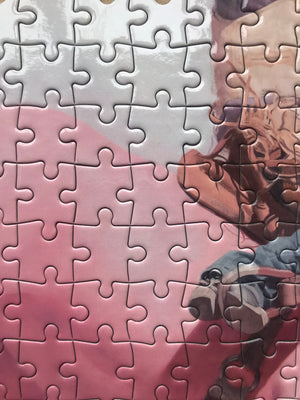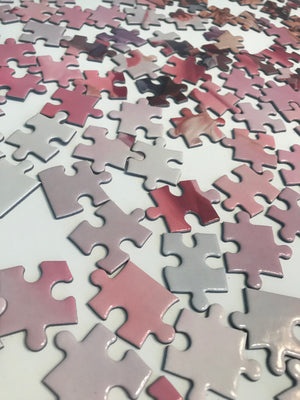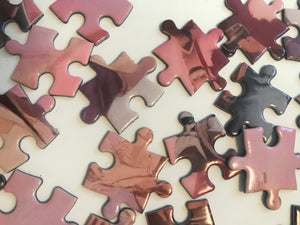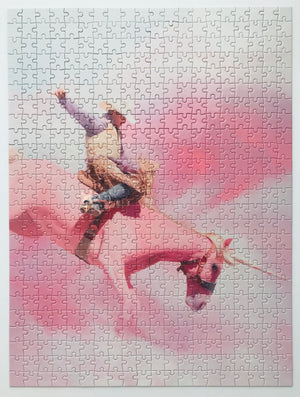 Artist Will Cotton Puzzle: Unlimited Collector Edition Jigsaw Puzzle
b. 1965, Melrose, Massachusetts, USA,  lives and works in New York City
Title: Cotton Candy Cowboy
Live Video of Jigsaw Puzzle: Click Here 
Jigsaw Puzzle Size: (Vertical) 24" x 18" (457mm×610mm) 500 Jigsaw Puzzle Pieces, ESKA Premium Board. Traditional Paper Jigsaw Puzzle.FSC 100% Recycled Paper. Gloss Finish.
Unlimited Collector Edition (2020) produced by Art X Puzzles for the benefit of COVID-19 Artist Relief organizations. The jigsaw puzzle arrives in a traditional cardboard puzzle box with the contemporary artwork image.
Level: Challenging
Signature Details: Original Artwork: Cotton Candy Cowboy, Medium: oil on linen Dimensions: 96 x 72 inches
"I was at a residency in the fall of 2018 in Wyoming at the Ucross Foundation when I started sketching some of the local cowboys. I got interested in the idea of pairing this iconic American male with a pink unicorn I'd been thinking about. The two share a mythological status, yet each possesses an almost opposing set of symbolic character traits. They've become the subject of an unfolding non-linear narrative I've been working on for the last year and a half." Will Cotton 
Click Articles:
Will Cotton's Cheeky Cowboy Tames Ideas of Gender and Representation by Eliza Jordan | Whitewall Magazine
Interview with Will Cotton | Design Boom
Will Cotton: Paintings and Works on Paper | Rizzoli New York
Artist Certificate: Each puzzle comes with an artist certificate.
Biography: Will Cotton is a contemporary American painter known for his Photo-Realist sensual depictions of women immersed in landscapes of sugary confections. His paintings are inspired by a variety of subjects including the children's board game Candy Land, the pin-up posters of George Petty, the landscape paintings of Frederic Edwin Church, and the academically painted nudes of William Adolphe Bouguereau. "I've become very interested in the way that most cultures all over the world seem to engage in some process of self-adornment," Cotton has said of his work. "I imagine that the only materials the figure in the painting has at hand to decorate or clothe themselves with are made of sweets." Born in 1965 in Melrose, MA, he studied painting at both Cooper Union and the Academy of Art in New York. The artist has had numerous solo exhibitions with Mary Boone Gallery, and his works are in the collections of the Seattle Museum of Art and the Columbus Museum of Art. In 2010, he notably served as the artistic director for Katy Perry's music video "California Gurls," and has painted several portraits of the singer. Cotton lives and works in New York, NY.