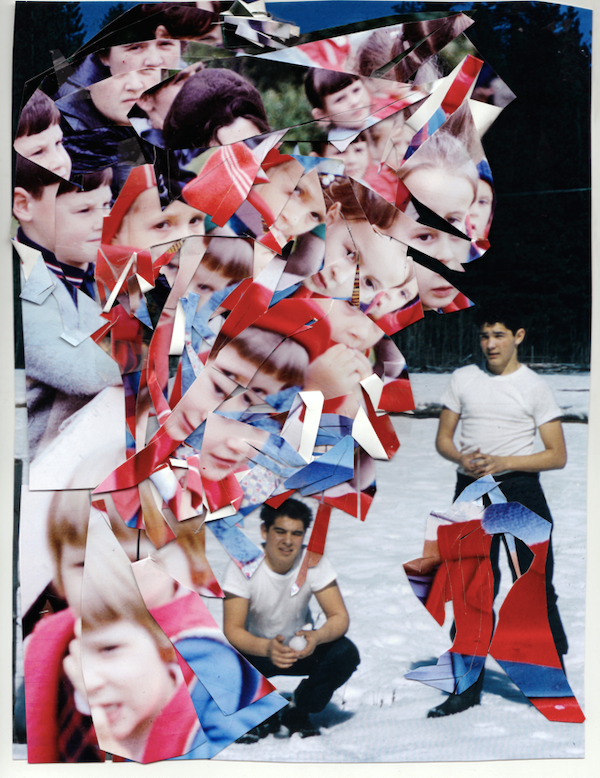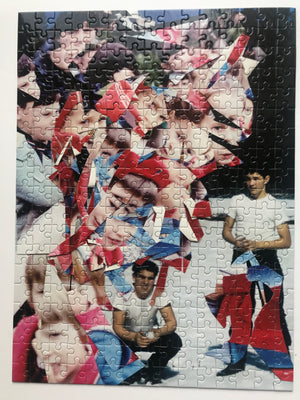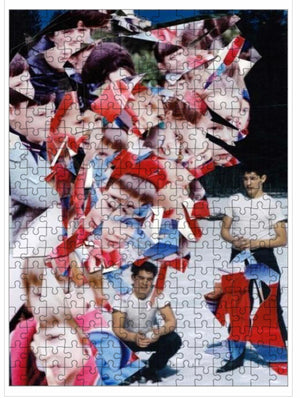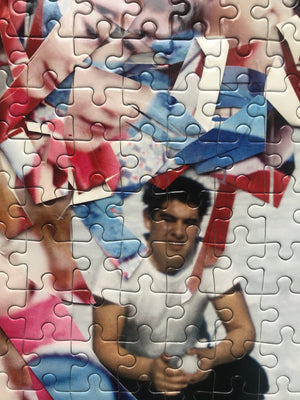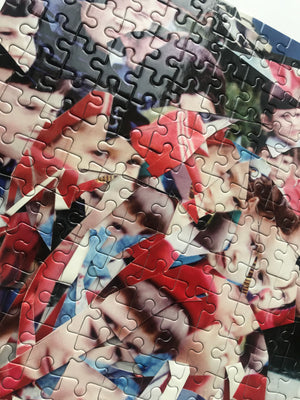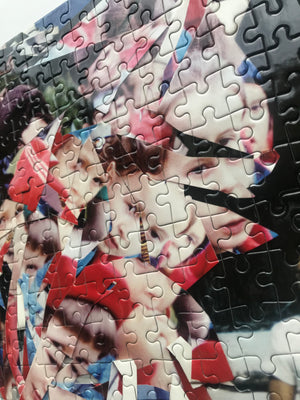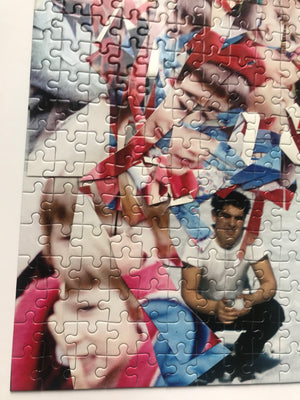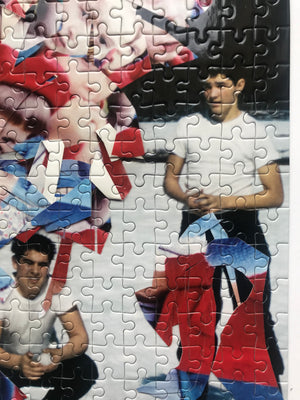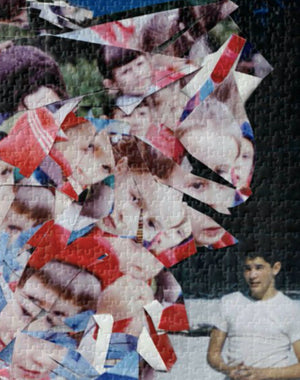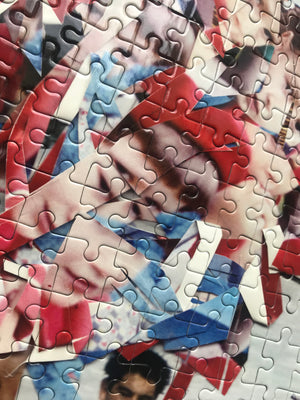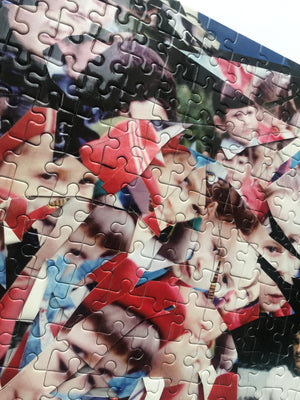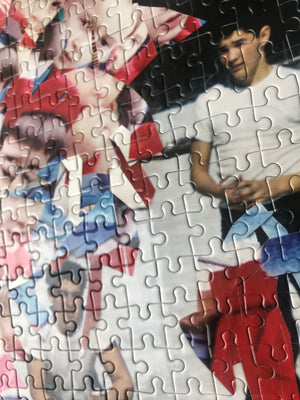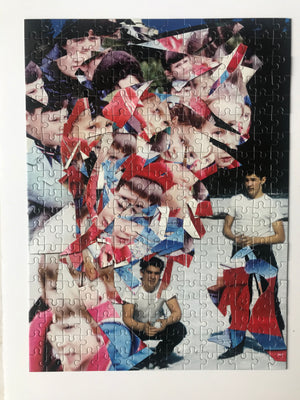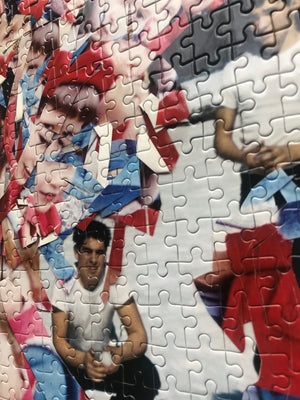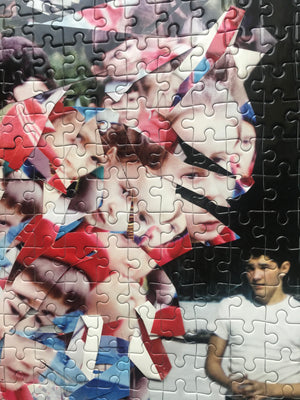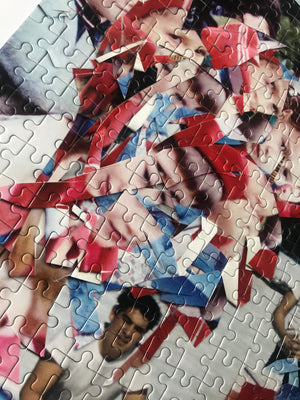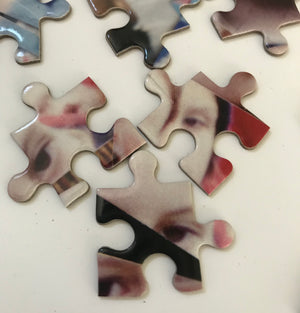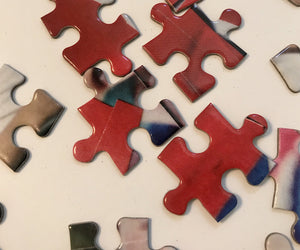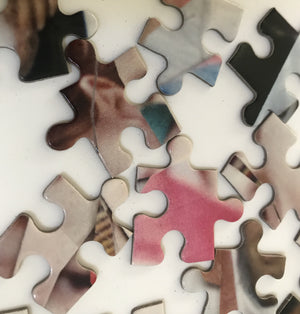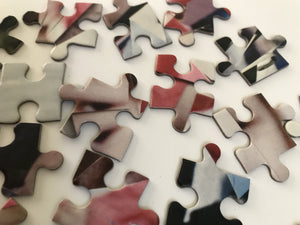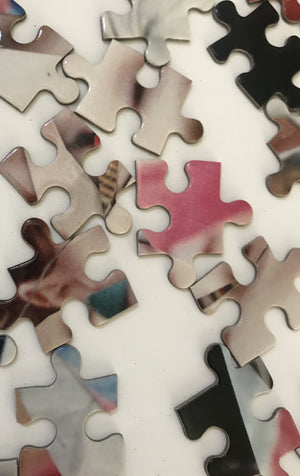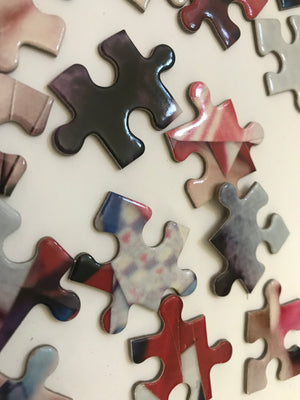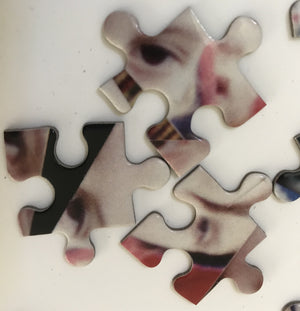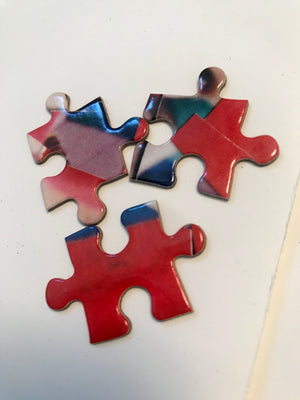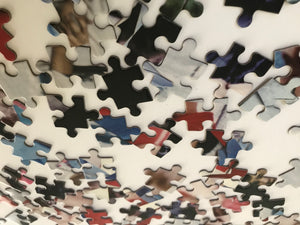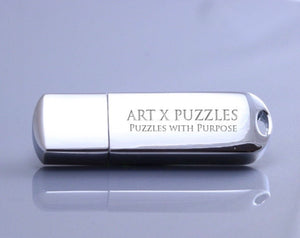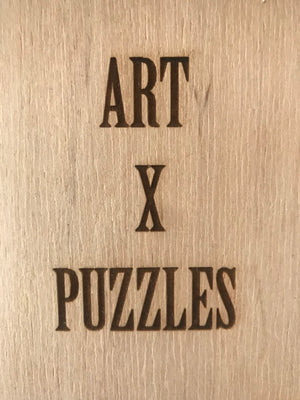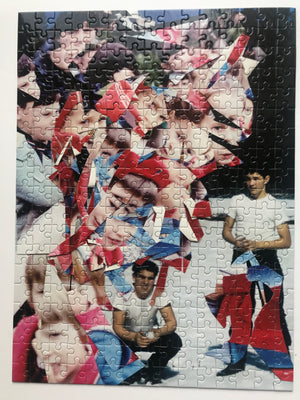 Artist Veronika Georgieva Collector Edition Jigsaw Puzzle
Title: WALKING ON SNOW WASN'T BUILT IN A DAY 
Live Video of Jigsaw Puzzle: Click Here
Jigsaw Puzzle Size: Horizontal 12"x 16.5" (310mm×418mm) 285 Jigsaw Puzzle Pieces, ESKA Premium, Traditional Paper Jigsaw Puzzle.  FSC 100% Recycled Paper.
This Collector Edition arrives with a Pre-Assembled Option and separated onto 2 cardboard squares. The AXP Collector Editions comes ready to slide together for a complete instant puzzle and/or to be broken down for puzzling fun and/or framing! 
The traditional paper 285 piece jigsaw puzzle will have you repeating the fun for days. Custom-made with top die-cutting technology, the puzzle pieces will slide together with ease and comfort. Colorful, complex and creative this special collector edition will be your favorite collector's item for years to come! 
The Collector Edition arrives in a specially custom-made wood box engraved with Art X Puzzles.
Collector Edition of 20 + 2AP
Level: Challenging
Signature Details: Original Artwork: WALKING ON SNOW WASN'T BUILT IN A DAY 8Х11, 2019
This image is one of the large bodywork made from found slides. I have about sixty thousand old slides in my collection. They are from different times and various countries. Images used in this particular cut-out ( all by hand, no photoshop) are from an American family from the late 60s combined together with the ones from the kindergarten of the Soviet Embassy in NYC made by a Russian diplomat in the early 70s. American teenagers playing with snowballs and kids of high-rank Soviet officials — would their paths cross? 
The title "Walking on Snow Wasn't Built in a Day" comes from a famous Jack Kerouac quote, except that I used "snow" instead of "water" that was in the original quote. Collective and individual memories, with their gaps, thresholds, are like a frozen pond, you don't remember how everything happened, but the "water, fluid" of the memories is there — beneath, above, inside you, layers by layers built not in one day. As Marcel Proust wrote "Remembrance of things past is not necessarily the remembrance of things as they were." It is a Puzzle. 
Click Articles: FIVE QUESTIONS WITH... // VERONIKA GEORGIEVA & STEPHEN J SHANABROOK by  RIMMA BOSHERNITSAN 
Artist Certificate: Each puzzle comes with an artist certificate.
Biography: In Moscow/RU, graduated from Moscow Architectural College (MARKHI). Working in collaboration from 2010 with Stephen J. Shanabrook, the artist created advertising campaign for renowned fashion label Comme des Garçons. They also collaborated with Saatchi and Saatchi advertising agency to create ad campaign for 25th anniversary of Reporters Without Borders, which included TV commercial. The project was shortlisted for Lion Award at Cannes Lions International Advertising Festival. The artists have exhibited throughout the world in numerous solo and group exhibitions, included Drawing Center / New York, Swiss Institute / New York, Ljubljana Contemporary Art Museum and Moscow Biennale. Georgieva also is a frequent contributor for Russian edition of Art Newspaper & Numero among other cultural publications. Veronika Georgieva is based in New York City (USA) and Moscow (Russia).