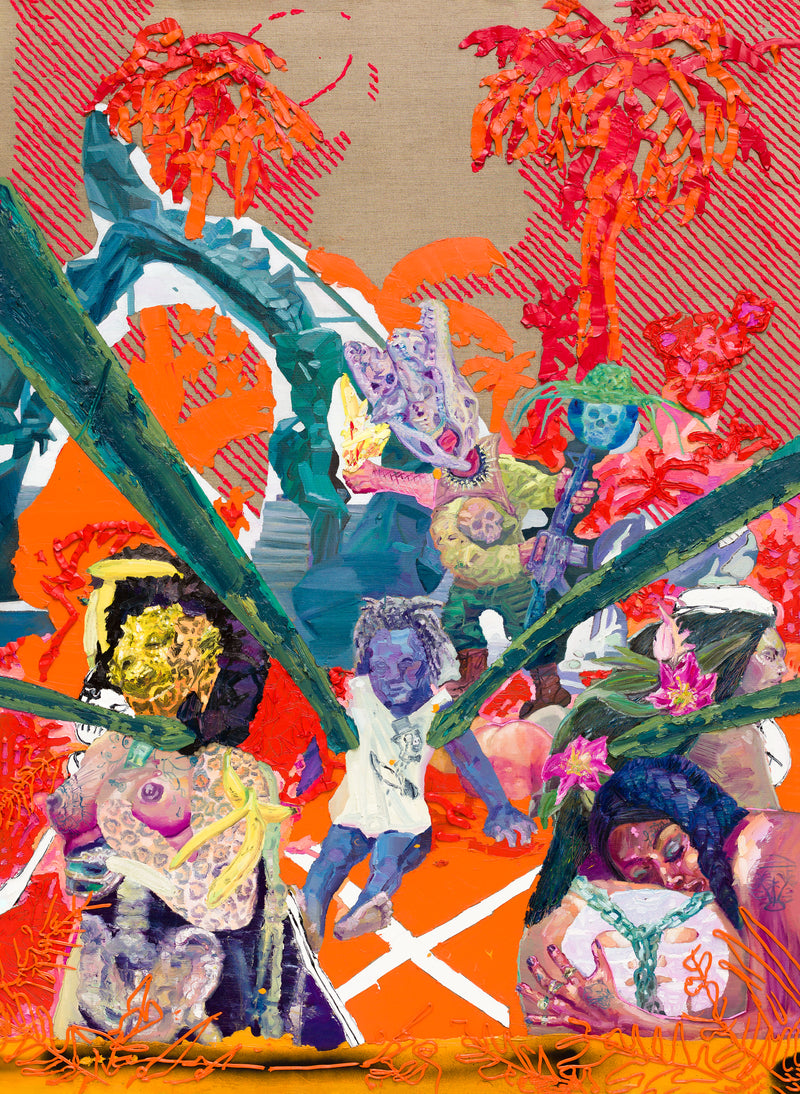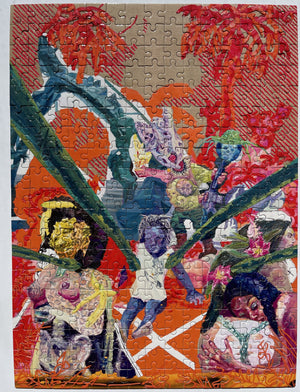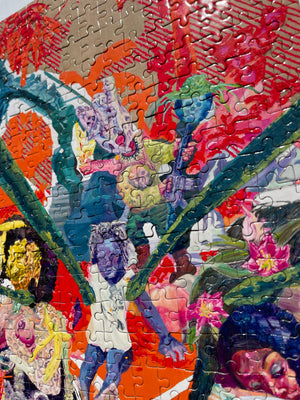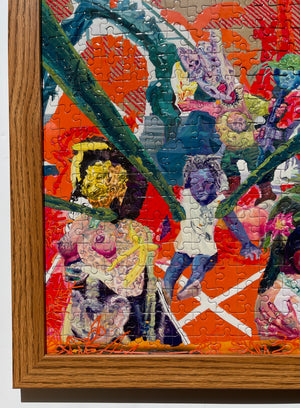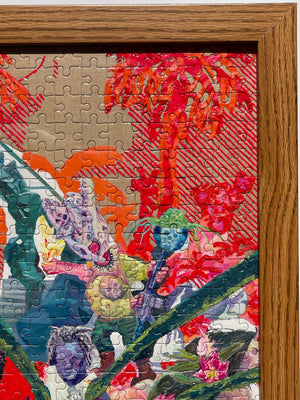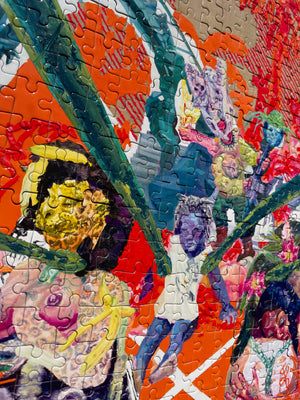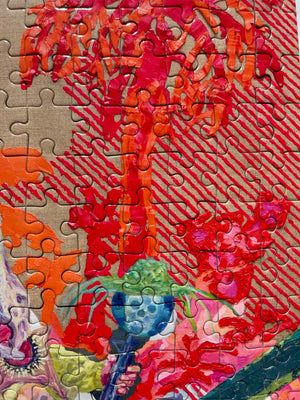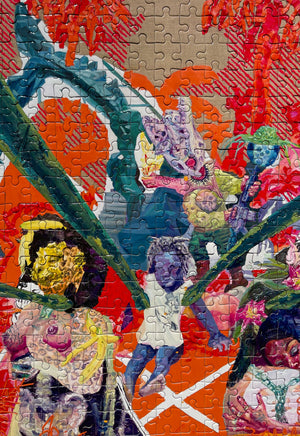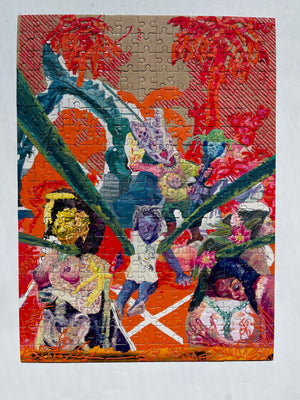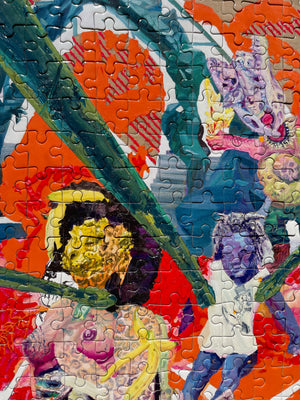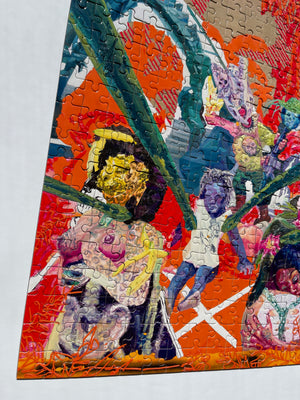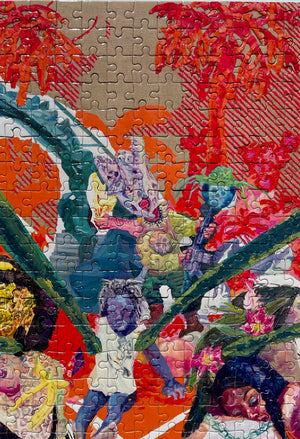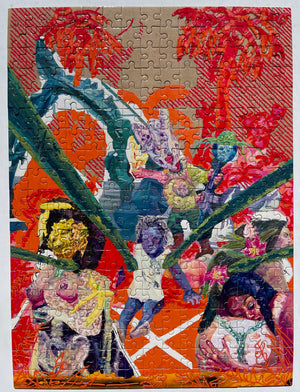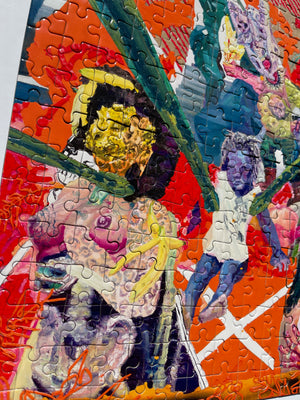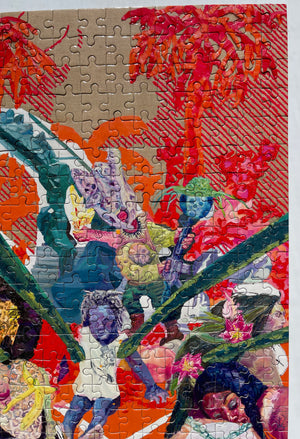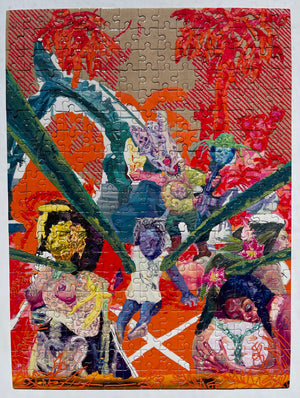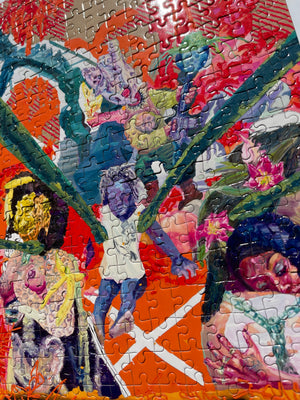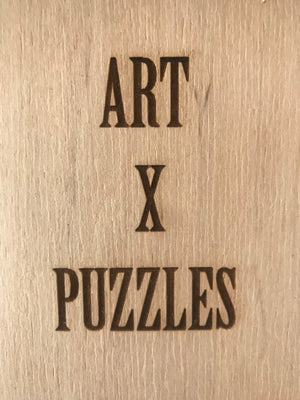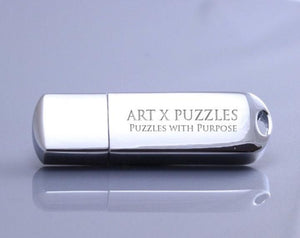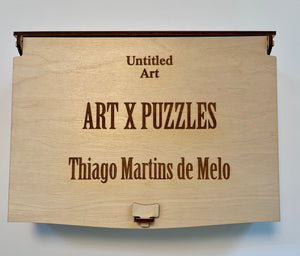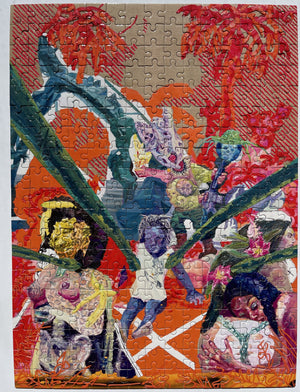 Artist Thiago Martins de Melo Collector Edition X UNTITLED ART FAIR X NEST
Thiago Martins de Melo Website
b. 1981 São Luís, Brazil | Lives and works in São Luís, São Paulo (Brazil) and Guadalajara (México)
There is one framed edition left at our Miami Store Location in Wynwood
Title: Resistência carnaval
Jigsaw Puzzle Size: (Vertical) 12" x 16.5" (310mm x 418mm) 285 Jigsaw Puzzle Pieces, ESKA Premium Board. FSC 100% Recycled Paper, Magnetic Layer.
Magnetic Quality: This extremely well-made puzzle has cleverly incorporated a very thin layer of material with gentle magnetic properties underneath all the pieces, allowing the puzzles to be more stable and secure as the puzzler puts them together.
Level: Fun
Collector Edition of 10 + 2 AP
Signature Details: Original Artwork: Resistência carnaval, 2020, Oil on linen, 160 x 120 cm. Credits Artist and Gamma Galeria.
In this vivid composition Martins de Melo delivers a pictorial compliment to the "joie de vivre" of the Brazilian carnival and interprets this lively tradition as an act of resistance in the midst of the social chaos in Latin America. 
Click Articles: 
The End of Brazil: Artist Thiago Martins de Melo discusses the vision behind "Necrobrasiliana" by Cynthia Garcia | New City Brazil

Artist Certificate: Each puzzle comes with an artist certificate.
Biography:  Thiago Martins de Melo develops studies in the field of painting, presenting polysemic and densely narrative discussions through his work. The visual nature of his work is fundamental. Martins de Melo's practice is situated in a revisionary tense: it refers to cultural memory via a medium endowed with historicity, i.e. painting, and contemporaneously reinvents historical characters, culturally diverse populations and Brazil's spiritual, peasant, mythical, indigenous and African entities. These characters are called upon to return to the battle ground on the artist's canvases, conveying their struggle and their history.
Thiago Martins de Melo Exhibition History: Click Here