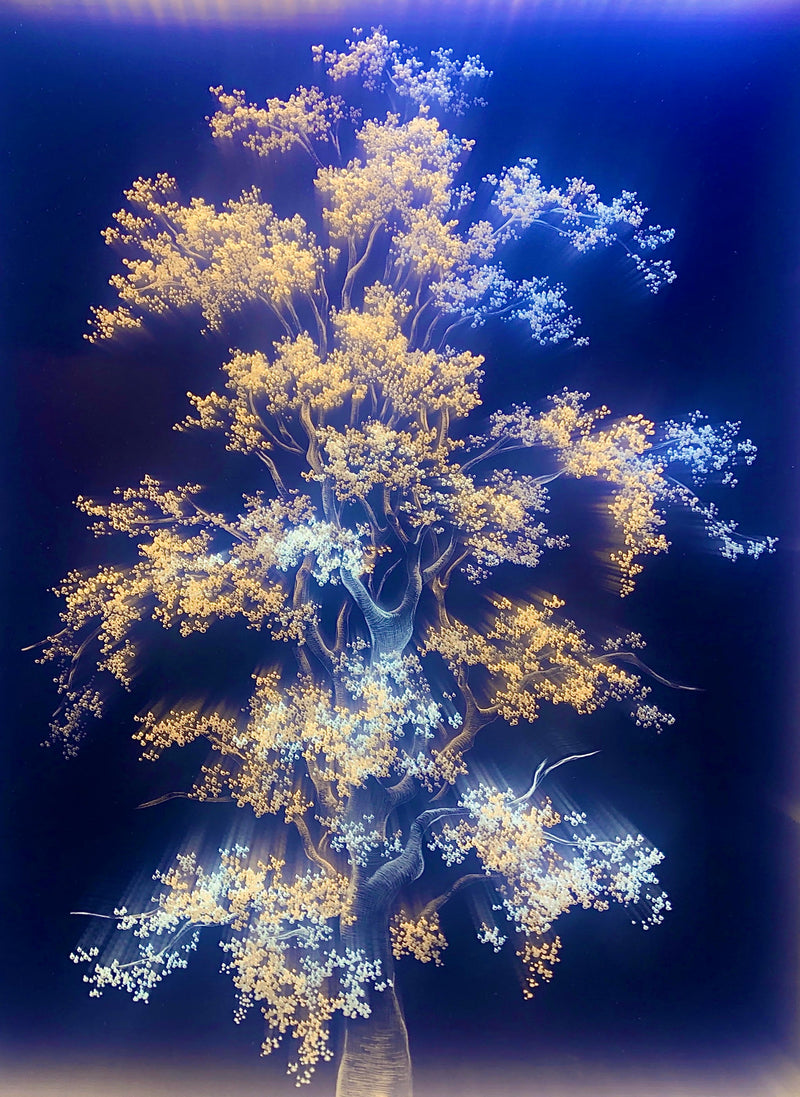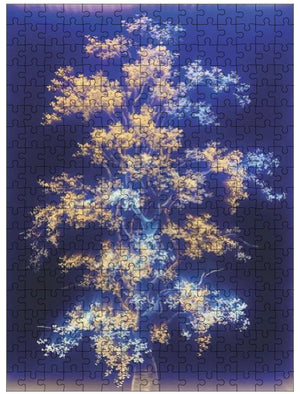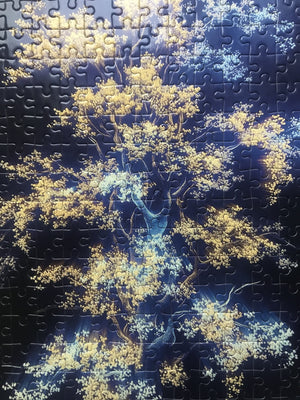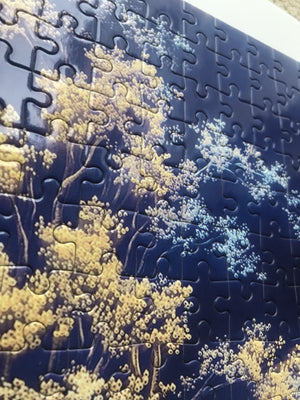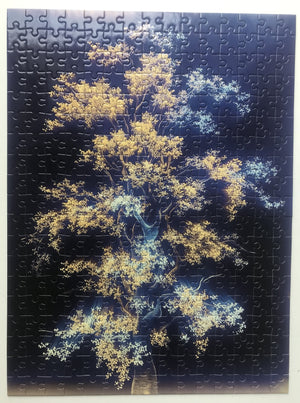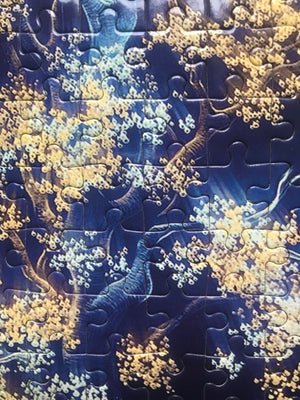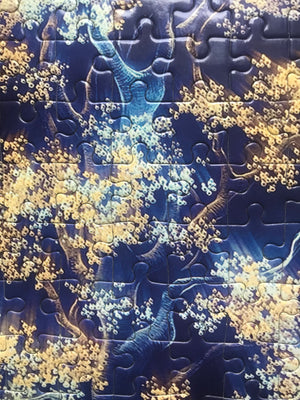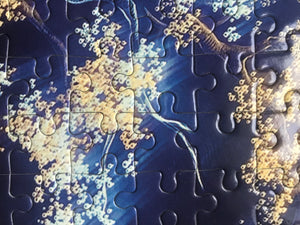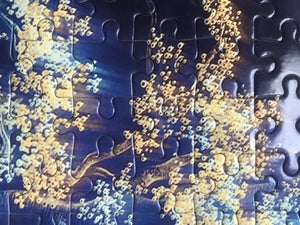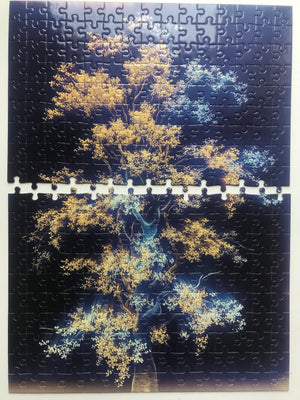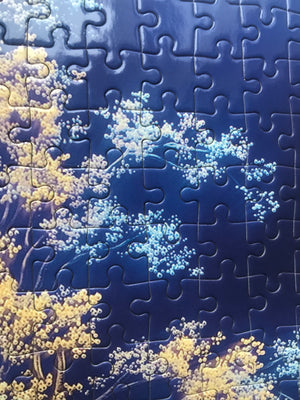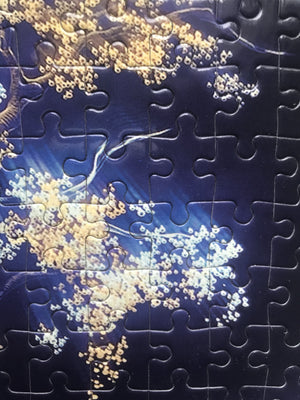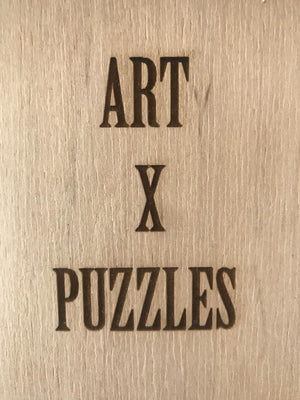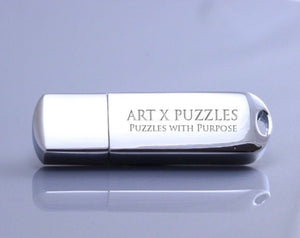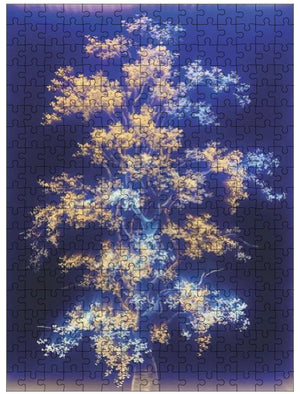 Artist Tatyana Murray Jigsaw Puzzle
Title: Tree of Light / Life from 'Refracted Light' Series
Live Video of Jigsaw Puzzle: Click Here
Can be found on AMAZON US: Tatyana Murray
Jigsaw Puzzle Size:  (Horizontal) 12"x16.5" (310mm x 418mm) 285 Jigsaw Puzzle Pieces, ESKA Premium Board
This jigsaw puzzle will provide hours of joy and entertainment as one tries to complete the dynamic colorful painted imagery. This unique collector's item is a one-of-a-kind and can be played for years to come!  With the beautifully constructed puzzle pieces inside you will discover art in a whole new way! 
Level: Complex
Collector Edition of 20 + 2 AP
Signature Details:
"British artist Tatyana Murray finds inspiration in harsh juxtaposition: the tranquility of nature and the restlessness of urban civilization, childhood innocence and the brutality of man, subtle simplicity and grandiose complexity. But her work transcends mere depiction, immersing viewers in her world of tension and resolution through an elegantly balanced amalgamation of texture and light. Of particular note is her seemingly endless repertoire of materials, which in turn gives her work its unquestionably modern flair." notes writer Peter Dreux for Art Zealous
Click article: Quickfire Interview: Artist Tatyana Murray, Dreaming of Summer Isolation by Rachel Vancelette | Metropolitan Magazine
Artist Certificate: Each puzzle comes with an artist certificate.
Biography: When I was a child I found myself at the bottom of the pool looking up at the water's surface. I recall such a sense of peace basking in the blue and white light. Getting off the plane in New York for the first time in 1996 I had the same overwhelming sensation as I looked up at the crystal clear light emanating down on the city. Ever since those seminal moments, I have been very connected with and moved by images of light.
Via a meditative process, the pieces reveal themselves through trial and error. The work takes me as well as the audience on a journey of reflection, hope and awakening.
The viewer experiences a tension; playfulness and authority, commerce and culture, tenderness and violence.  Through these themes, I celebrate life and all its textures, tempos and colors. The intention is to create visually arresting works that makes one stop and reflect.