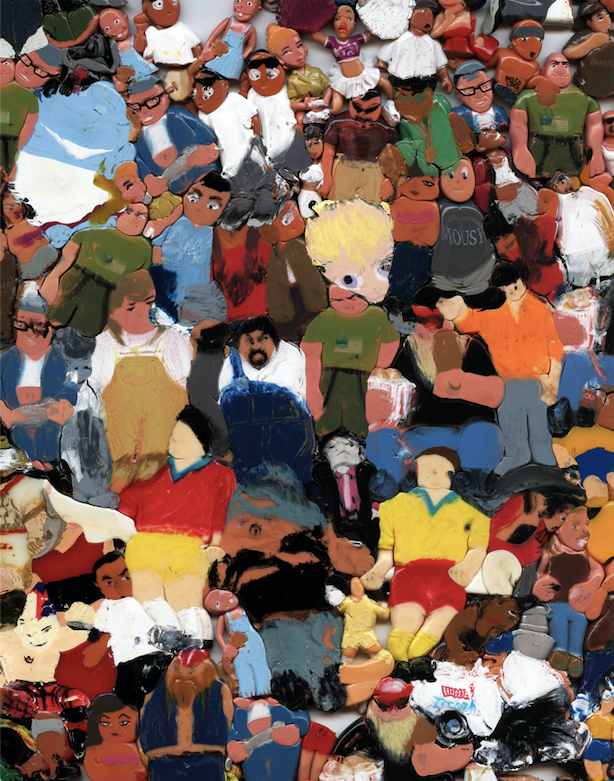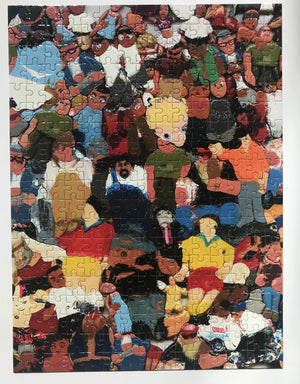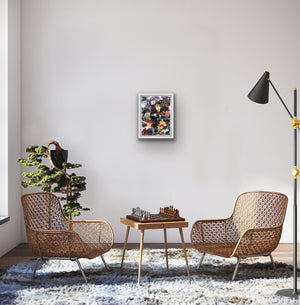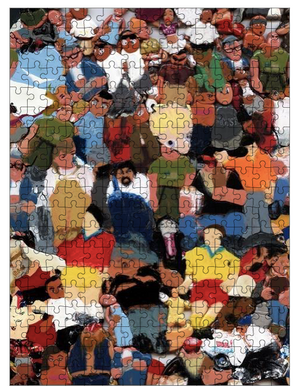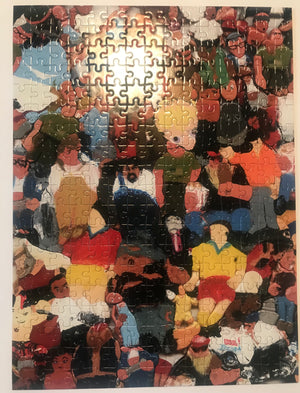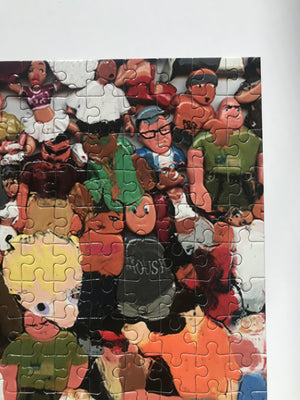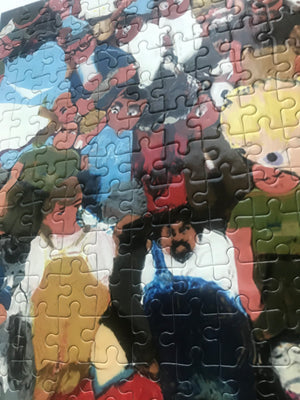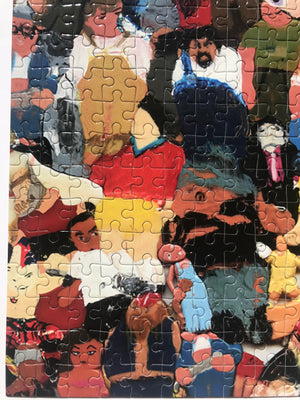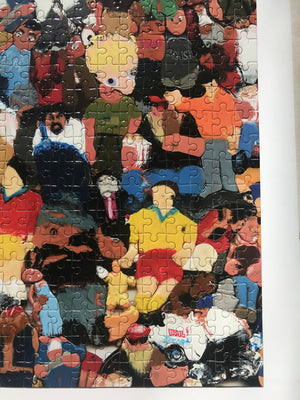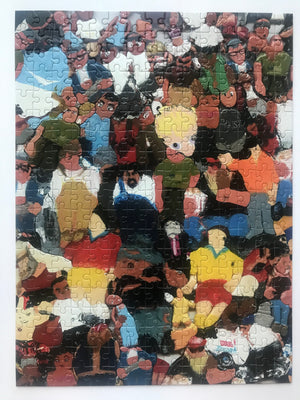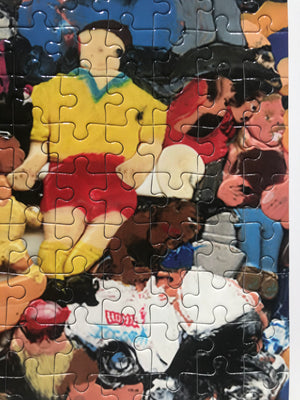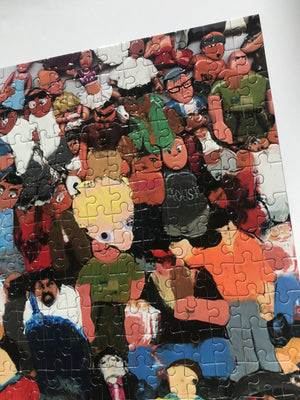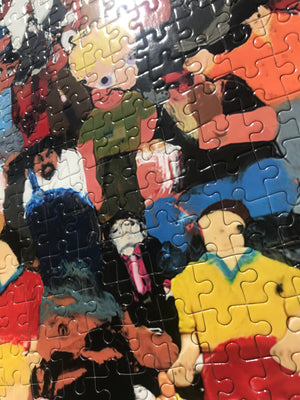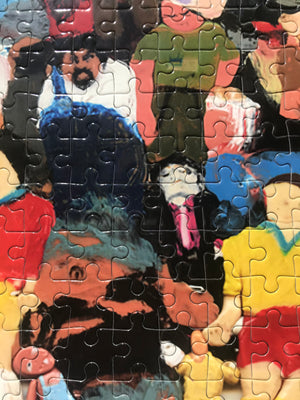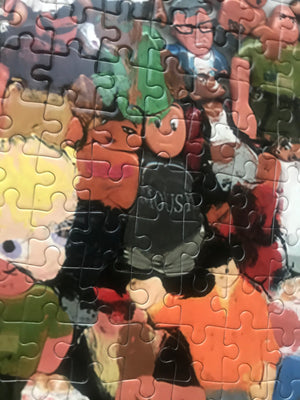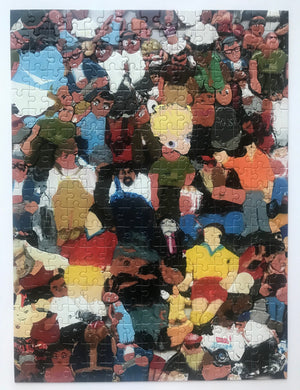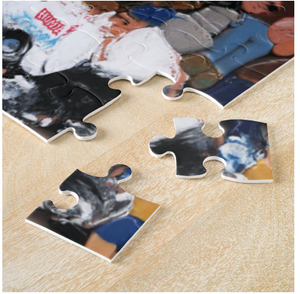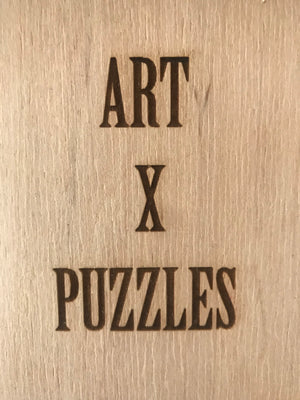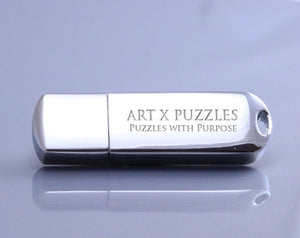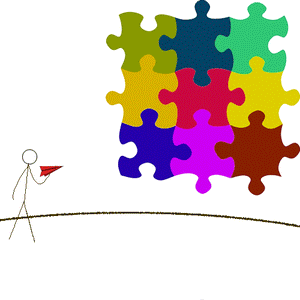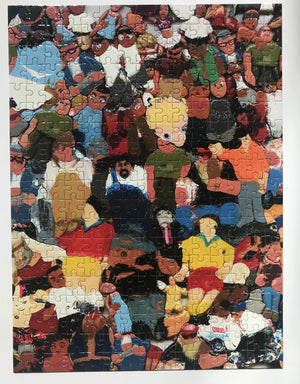 Artist Stephen Shanabrook Collector Edition Jigsaw Puzzle
b. 1965 lives and works In New York City | United States
Title: Congested Crushed Crowd, 2012
Live Video of Jigsaw Puzzle: Click Here 
Jigsaw Puzzle Size: (Vertical) 12"x 16.5" (310mm×418mm) 285 Jigsaw Puzzle Pieces, ESKA Premium.FSC 100% Recycled Paper. Gloss Finish.
This Collector Edition arrives with a Pre-Assembled Option and separated onto 2 cardboard squares. The AXP Collector Editions comes ready to slide together for a complete instant puzzle and/or to be broken down for puzzling fun and/or framing! 
The Collector Edition arrives in a specially custom-made wood box engraved with Art X Puzzles and the artist's name.
Collector Edition of 20 + 2AP

Level: Challenging
Signature Details: Congested Crushed Crowd, 2012, materials: melted plastic. ‪Isolation started with tv reinforced with internet and sealed with the pandemic. ‬Nature has closed in on us evolving seemingly with vengeance. Our desire, our obsession to control the environment without regard to nature is now taking its toll.
Artist Certificate: Each puzzle comes with an artist certificate.
Biography:
Born 1965 in Cleveland, United States) is an American conceptual artist, who lives and works in New York City and Moscow, Russia. He graduated from Syracuse University, The Skowhegan School of Art program, USA and de Ateliers, The Netherlands.
Shanabrook began making special kinds of chocolate pralinés from casts of wounds on dead bodies from morgues in Russia and North America in 1995.[1][2] Son of an obstetrician and the town coroner, as a child Shanabrook worked at a chocolate factory in a small town in Ohio. Overlapping these oppositional influences the artist created a unique vision of beauty, one on the threshold of death, pain and disaster. Shanabrook gives a new and often disturbing meaning to substances and forms otherwise associated with comfort, happiness and banality. One late 2000s chocolate piece was a life-size sculpture of the remnants of an 18-year-old suicide bomber, based on a press photograph