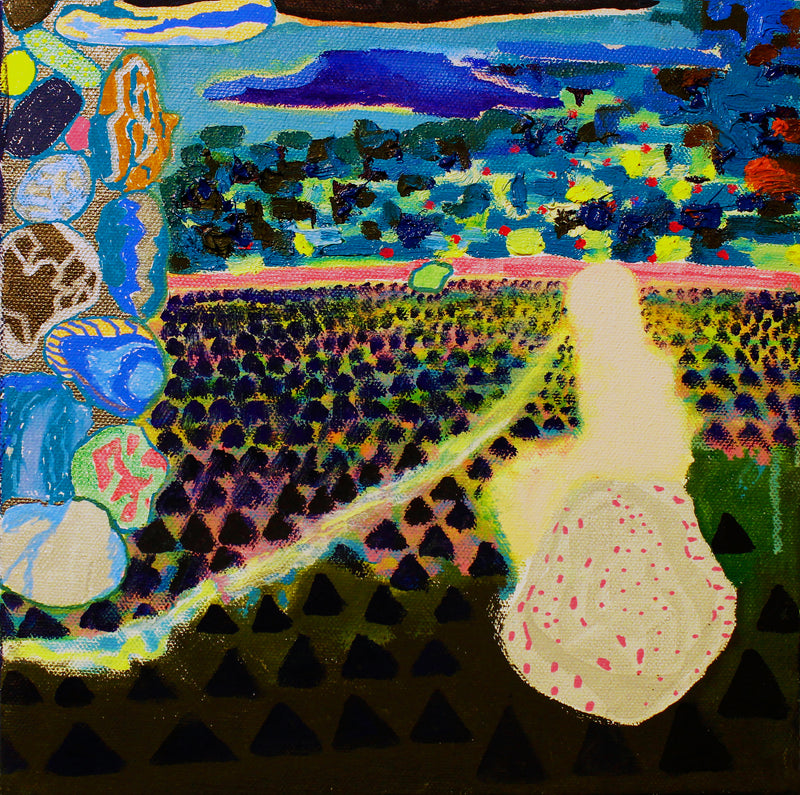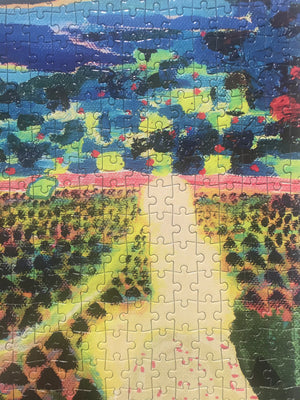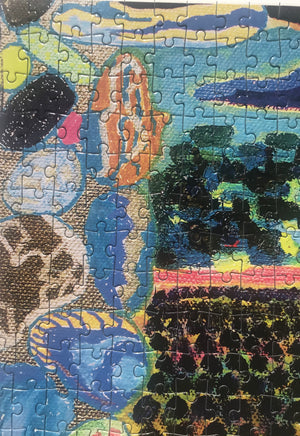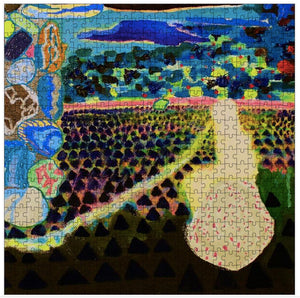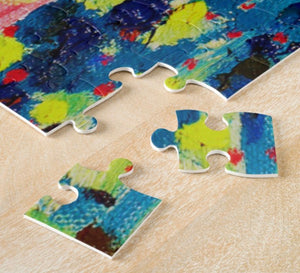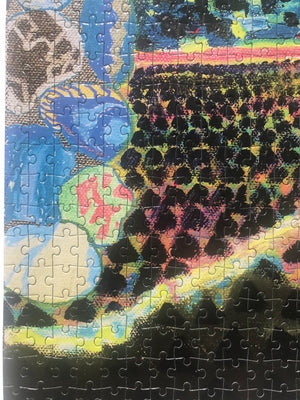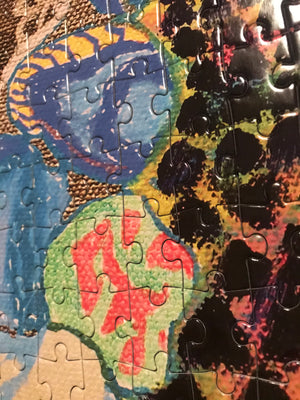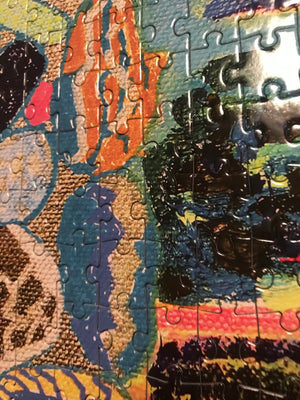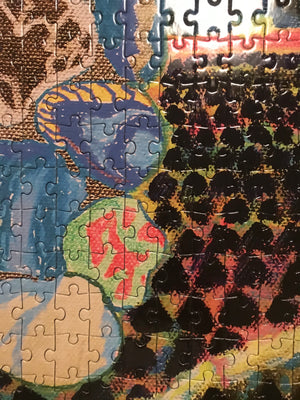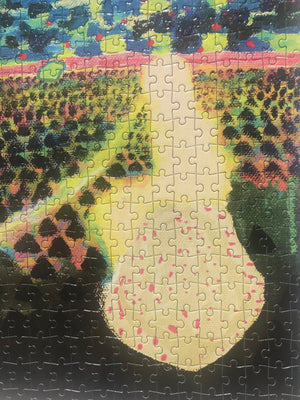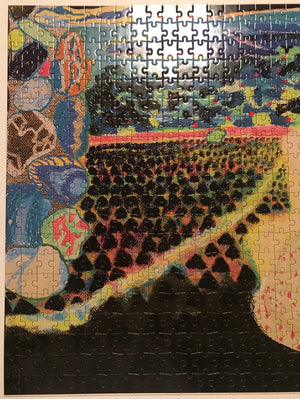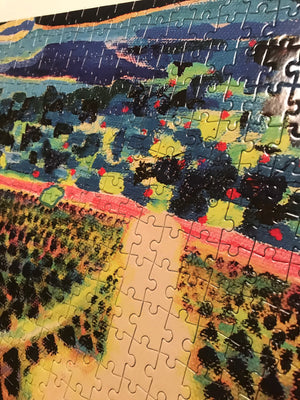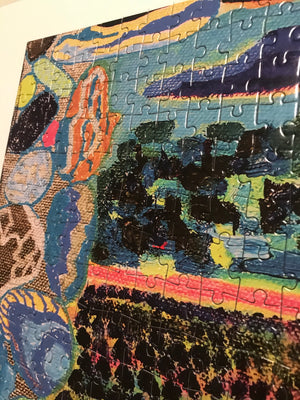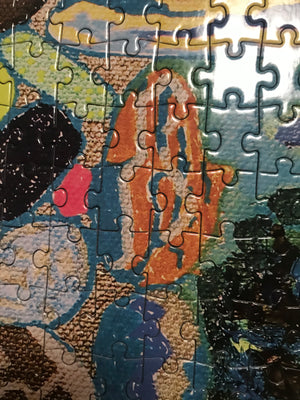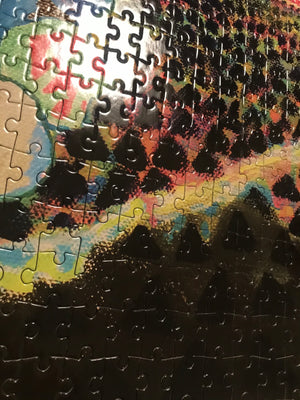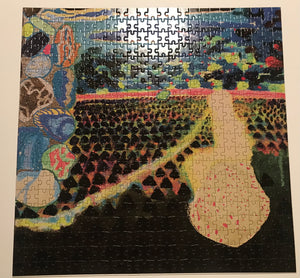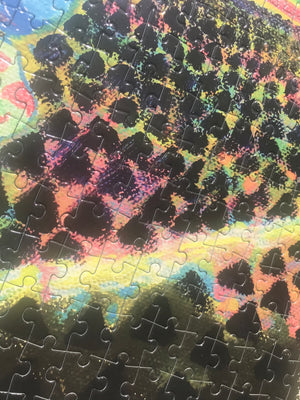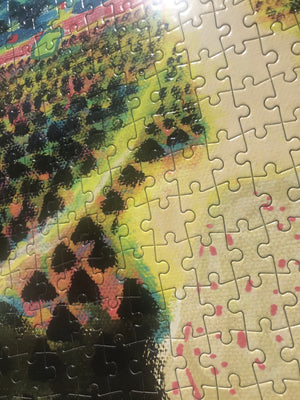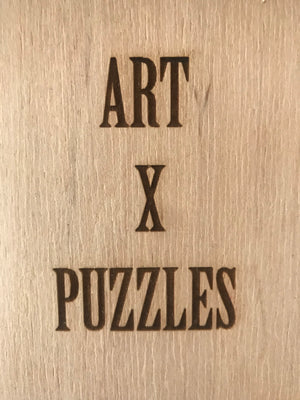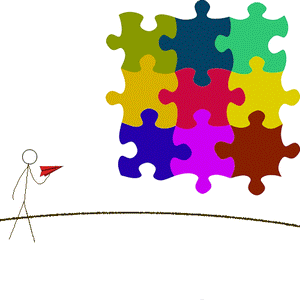 Artist Shura Skaya Collector Edition Jigsaw Puzzle
b. 1979 Moscow Russia | lives and works in New York| United States | United States
Title: Painter who has never seen a sunset, 2018 
Live Video of Jigsaw Puzzle: Click Here 
Jigsaw Puzzle Size:  "19" x 19"  (482mm x 483mm)  500 Jigsaw Puzzle Pieces. ESKA Premium Board. Traditional Paper Jigsaw Puzzle.
The Collector Edition arrives in a specially custom-made wood box engraved with Art X Puzzles.
Collector Edition of 20 + 2 AP
Signature Details: Original Artwork: Painter who has never seen a sunset, Oil on canvas, 10'' x 10'', 2018
"Art is still a puzzle after you put it together" Veronika Sheer
Artist Certificate: Each puzzle comes with an artist certificate.
Biography: Shura Skaya (AKA Chernozatonskaya)  is a multi-media artist. She has studied classical music, then painting, and now combines the two, while also making films and performances.  Skaya has exhibited internationally. Her solo shows include, among others, the "Signals" in the Brooklyn Museum, Brooklyn (2012), and G.R.O.U.N.D (2016, 2018), Open Gallery (2015), Roza Azora Gallery (2011, 2016), in Moscow. She has been living and working in New York since 2000.