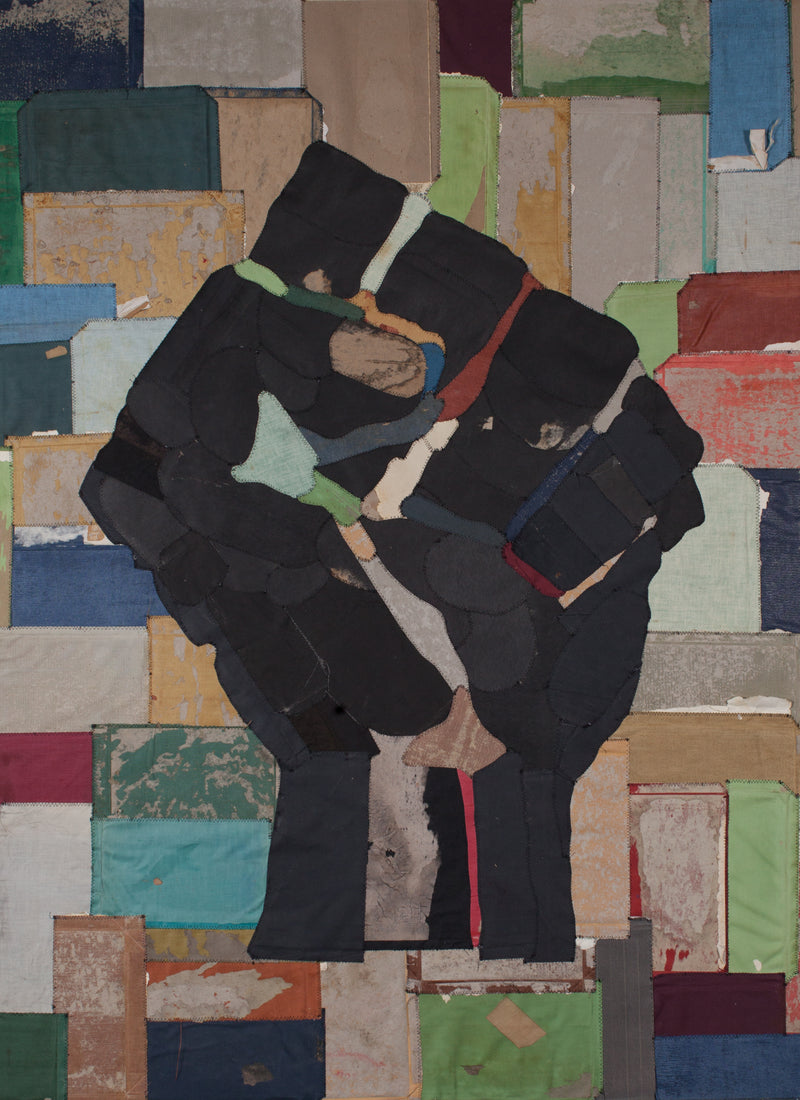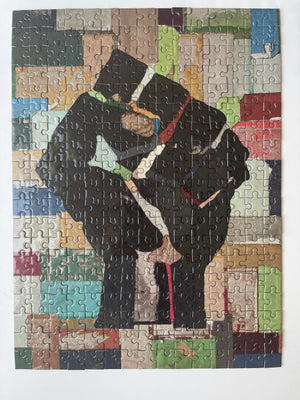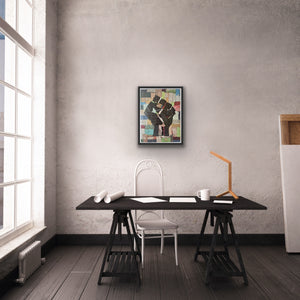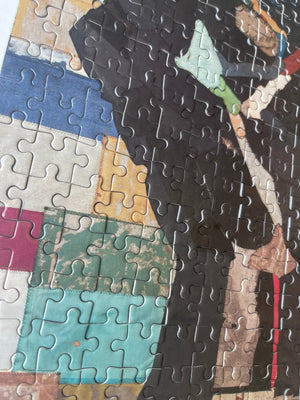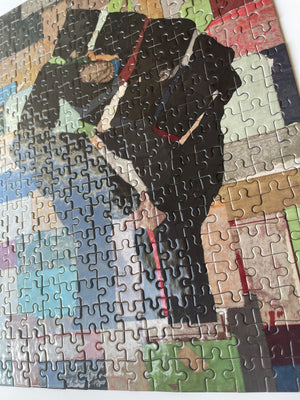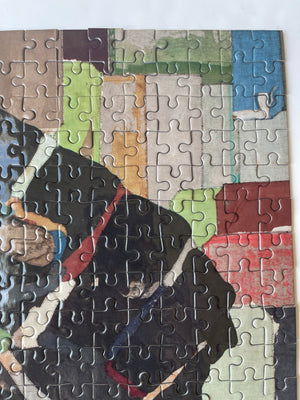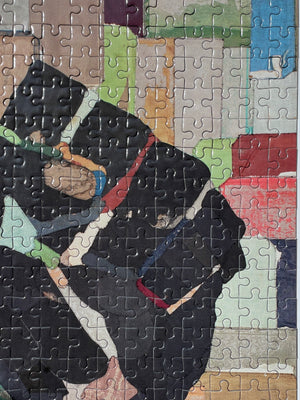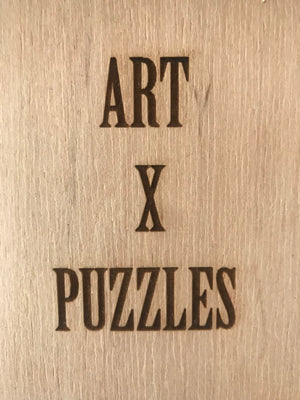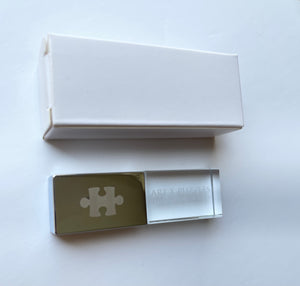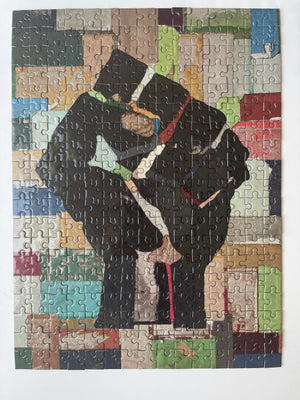 Artist Samuel Levi Jones Collector Edition Jigsaw Puzzle
Born: 1978  Marion, Indiana  | Lives and works between Chicago and Indianapolis.
Title: Still Rising
 Live Video of Jigsaw Puzzle: Click Here
Jigsaw Puzzle Size:  (Horizontal) 12" x 16.5" (310mm x 418mm) 285 Jigsaw Puzzle Pieces, ESKA Premium Board. FSC 100% Recycled Paper, Magnetic Layer. 
This Collector Edition arrives with a Pre-Assembled Option and separated onto 2 cardboard squares. The AXP Collector Editions comes ready to slide together for a complete instant puzzle and/or to be broken down for puzzling fun and/or framing! 
Magnetic Quality: This extremely well-made puzzle has cleverly incorporated a very thin layer of material with gentle magnetic properties underneath all the pieces, allowing the puzzles to be more stable and secure as the puzzler puts them together.
Level: Challenging
Collector Edition of 10 + 2 AP
Signature Details: Original Artwork: "Still Rising", 60" x 50", Law Book Covers on Canvas, 2020. Credits and Special Thanks: Galerie Lelong
Artist Statement: Click Here 
Q: What is most important to you regarding your work? The visual outcome, The process, The Material, Or something else?
Interesting question. I feel that each of these things is no less important than the other. The "something else" for me would be the conceptual entity of the work. The term "process" seems to be used primarily for the act making. To me process is everything from getting up in the morning to turning down at night. Sometimes the process is even continued in rest. I am actually able to remember my dreams or even nightmares in the morning then they also become part of process. Part of the outcome is how the viewer, through the work, experiences the idea or ideas. The experience of the viewer is equally as important, so from beginning to end everything has to take equal importance. Samuel Levi Jones for Copenhagen Contemporary
Curator Choice: Alaina Simone

Click Articles: 

One artist's solution by Leah Ollman  |  LA TIMES
Artist Samuel Levi Jones by Victoria Valentine | Culture Type
Q & A with Samuel Levi Jones | Copenhagen Contemporary
Artist Certificate: Each puzzle comes with an artist certificate.
Biography:  Samuel Levi Jones was born and raised in Marion, Indiana. Trained as a photographer and multidisciplinary artist, he earned a B.A. in Communication Studies from Taylor University and a B.F.A from Herron School of Art and Design in 2009. He received his MFA in Studio Art from Mills College in 2012. His work is informed by historical source material and early modes of representation in documentary practice. He explores the framing of power structures and struggles between exclusion and equality by desecrating historical material, then re-imagining new works.  Jones investigates issues of manipulation and the rejection of control in a broad sense.  He is the recipient of the 2014 Joyce Alexander Wein artist prize awarded to him by the Studio Museum in Harlem.  His work is in prominent private and public collections including SF MOMA, The Rubell Family Collection, LACMA, and the Studio Museum in Harlem to name a few.