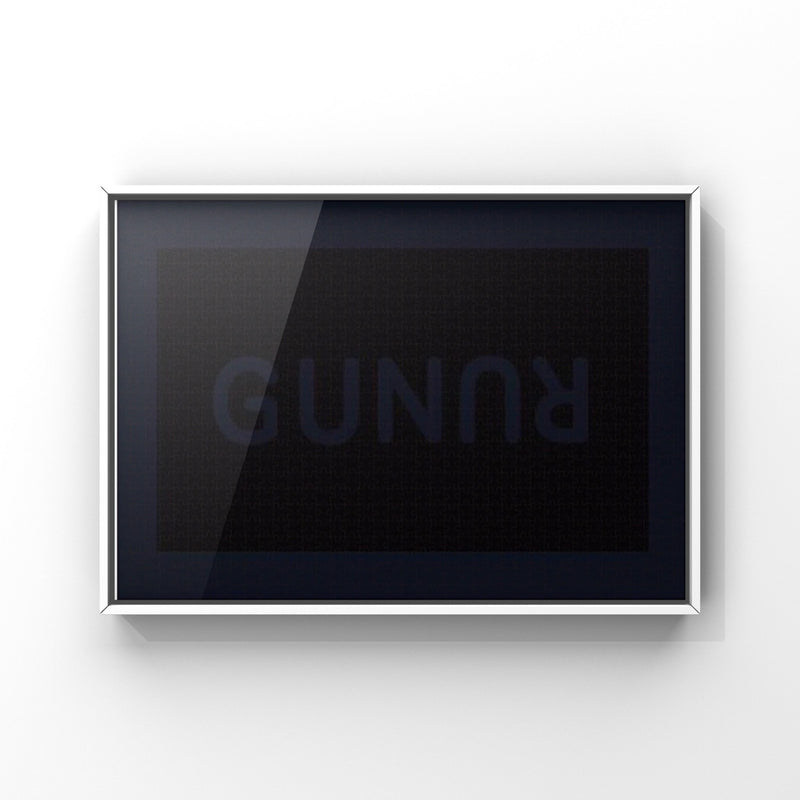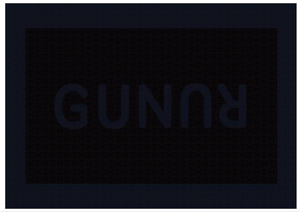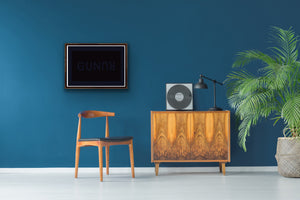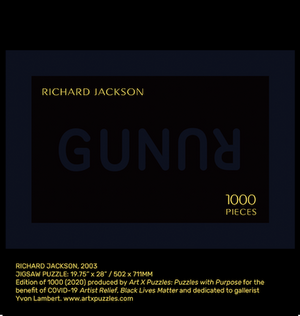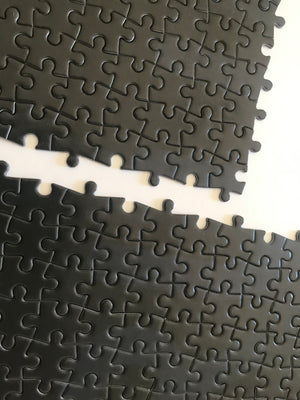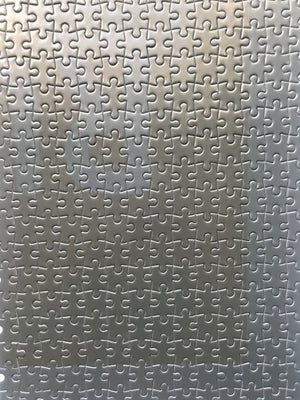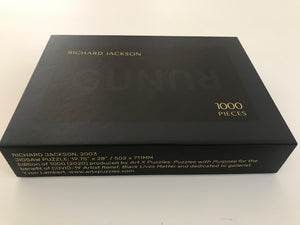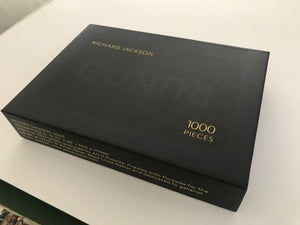 Artist Richard Jackson Puzzle: 1000 Collector Edition Jigsaw Puzzle
b. 1939 in Sacramento lives and works in Los Angeles
Title: Untitled
Jigsaw Puzzle Size: 19.75"x 28" (502mm×711mm) 1000 Jigsaw Puzzle Pieces, ESKA Premium,  FSC 100% Recycled Paper. Magnetic Puzzle.
Live Video of Jigsaw Puzzle: Click Here 
This Collector Edition arrives with a Pre-Assembled Option and separated onto 2 to 5 cardboard squares according to size. The AXP Collector Editions comes ready to slide together for a complete instant puzzle and/or to be broken down for puzzling fun and/or framing! 
Magnetic Puzzle: We have cleverly incorporated a very thin layer of material with gentle magnetic properties underneath all the pieces, allowing the puzzle to be more stable and secure as the puzzler puts them together.
Collector Edition of 1000 + 2AP
Level: Complex
Signature Details: "I am more interested in the process than the finished work," says California-based painter and performance artist Richard Jackson. "The work is evidence of a performance, a product of how I spend my time." Though trained as an engineer, since the 1960s Jackson has created experimental, theatrical, and extreme works inspired by such seminal painters as Jackson Pollock and Jasper Johns. Early in his career, Jackson favored site-specific murals and temporary installations; on more than one occasion he installed a paint-drenched maze inside of a gallery. His later work has incorporated mechanical items such as washing machines and cars. Throughout his career, Jackson has had a penchant for visual jokes, as in his 2011 performance Accidents in Abstract Painting, in which he flew a paint-filled model military plane into a wall.
Special dedication to galleriest Yvon Lambert who represented the artist. In 1966, Yvon Lambert opened his first gallery on the rue de L'Échaudé in Paris, France where he began to exhibit American artists. He showed founders of conceptualism, minimalism and land art. For more click: Yvon Lambert
Special thanks to Hauser & Wirth
Click Articles:
Richard Jackson: A painter who has been asking "What if…?" since the 1970s by Sharon Butler 
SERIOUSLY PLAYFUL • RICHARD JACKSON HAS SPENT A LIFETIME BEING MISCHIEVOUS by Richard Stofle | Submerge Magazine 
Biography: A pre-eminent figure in American contemporary art since the 1970s, Richard Jackson is influenced by both Abstract Expressionism and action painting, exploring a performative painting process which seeks to extend the potential of painting by upending its technical conventions. Born in Sacramento. California in 1939, Jackson first came to international attention with a major presentation of his installation works at the Menil Collection, Houston, in 1988, followed by the 1992 exhibition. 'Helter Skelter,' at the Los Angeles Museum of Contemporary Art. 
Jackson's work is process-oriented, and the structure aspect oh his installations involves a high level of craftsmanship and engineering. However, the final application of paint is generated through an automated process that Jackson calls 'activation.' He equips his 'painting machines' with a network of pipes and hoses which, when deployed, cause violent eruptions of paint that immerse the work and surrounding area. The finished installations remain in the aftermath of this extreme and unpredictable performative action.
Jackson responds to the high-mindedness of painterly practice by repositioning painting as an everyday experience. For Jackson, paint is not a tool used to create a representational image but is used as a ubiquitous liquid which is spurted, splattered and sprayed over the surface of his installations.
He draws on the visual lexicon of domestic environments, universal basic human activities, and hallmarks of the quintessential American life such as hunting and sports. By harnessing this imagery and combining it with a physically laborious and conceptually rigorous artistic practice, Jackson has produced a body of work that questions and challenges the structure of the art world for over four decades.