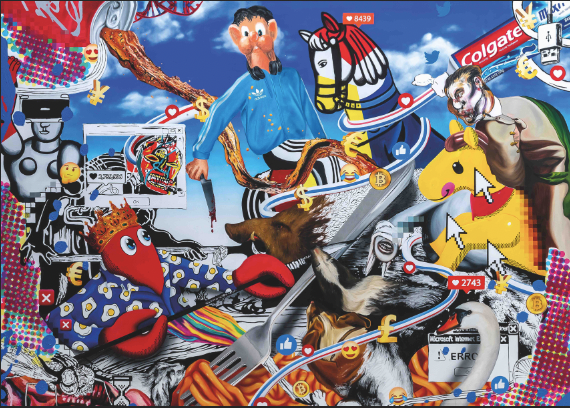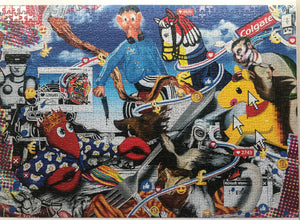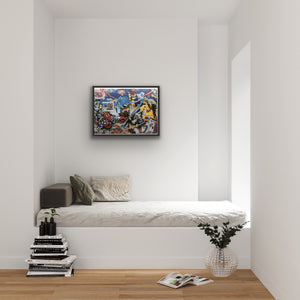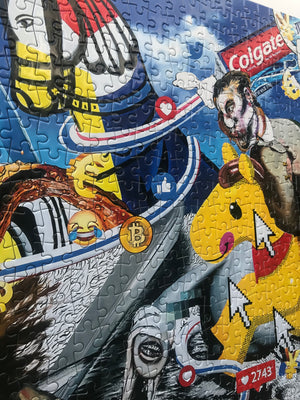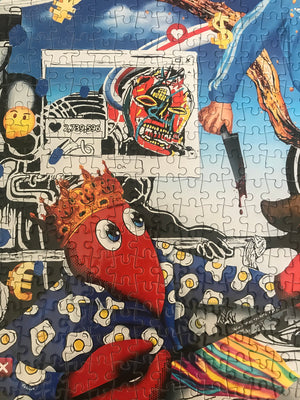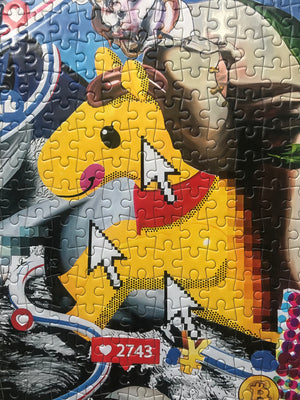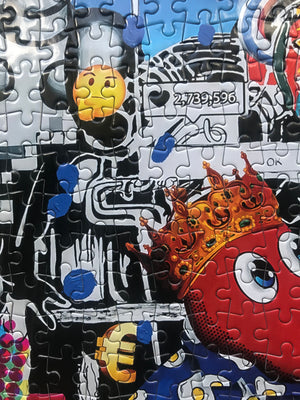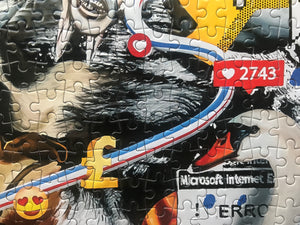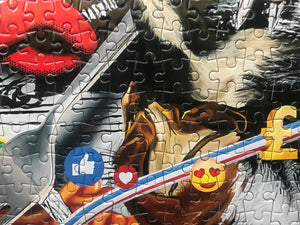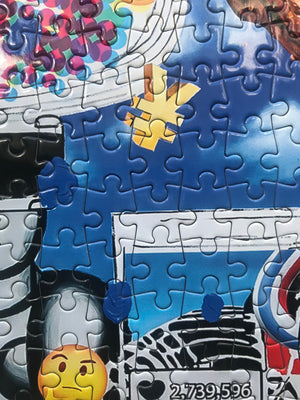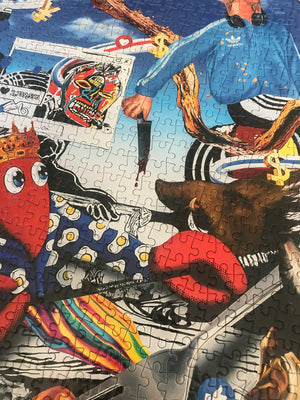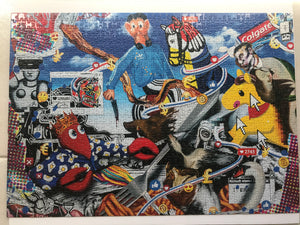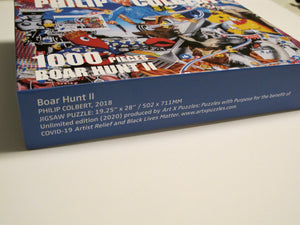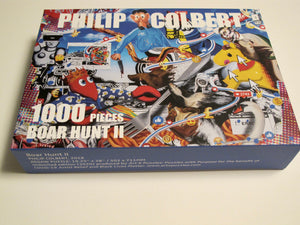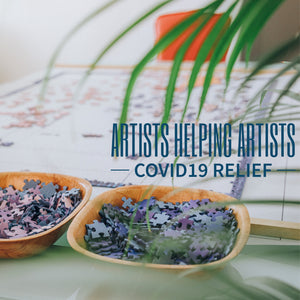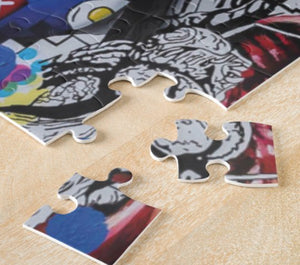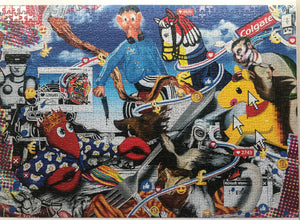 Artist Philip Colbert Puzzle: Unlimited Collector Edition
b.1979 Scotland, lives and works in London, England
Title: Boar Hunt II
Live Video of Jigsaw Puzzle: Click Here
Jigsaw Puzzle Size: 19.75" x 28" (502mm x 711mm) 1000 Jigsaw Puzzle Pieces, ESKA Premium Board. Traditional Paper Jigsaw Puzzle. FSC 100% Recycled Paper, Matte Finish. 
This Collector Edition arrives Pre-Assembled Option and separated onto 2-5 cardboard squares. The AXP Collector Editions comes ready to slide together for a complete instant puzzle and/or to be broken down for puzzling fun and/or framing! 
Unlimited Collector Edition 
Signature Details: 
Boar Hunt II, 2018, Oil and acrylic on canvasm 270 x 195 x 4.5 cm, 106 1.3 x 76 4.5 x 3 in.
Click Articles:
Philip Colbert: Pop! goes the ego by Dylan Jones |GQ Magazine
In conversation with artist duo Philip and Charlotte Colbert | Lux Magazine
Artist Certificate: Each puzzle comes with an artist certificate.
Biography:  Born in Scotland and living and working in London. Colbert is often referred to as the "godson of Andy Warhol". Colbert has created a global following for his cartoon lobster persona and his masterful hyper pop history paintings. His work powerfully explores the patterns of contemporary digital culture and its relationship to a deeper art historical dialogue.  
 "I became an artist when I became a Lobster" says Colbert.
Graduating with an MA in Philosophy from St.Andrews University, Colbert's work has received international acclaim in museums and galleries worldwide for his energetic new approach to painting and pop theory.
Following on from early Pop painters such as Richard Hamilton, Roy Lichtenstein and James Rosenquist. Colbert's paintings cross high art themes from old master paintings and contemporary art theory with everyday symbols of mass contemporary culture, all narrated through the eyes of Colbert's cartoon Lobster alter ego. He has been championed as a contemporary pop master by art world figures such as Charles Saatchi & Simon De Pury.  Colbert's seminal NEW PAINTINGS & HUNT PAINTINGS showed at Saatchi Gallery in 2017 & 2018 showed his transition into epic Large scale works on canvas, and has lead to a series of Museum shows worldwide.