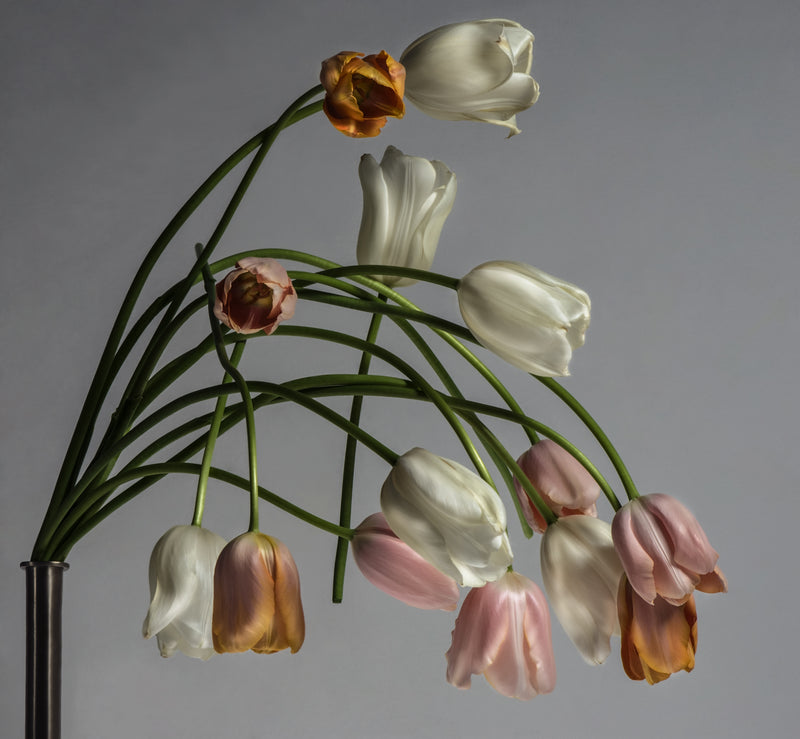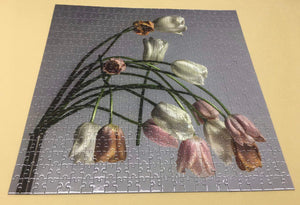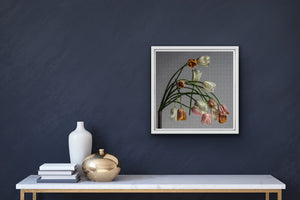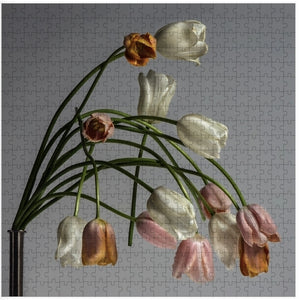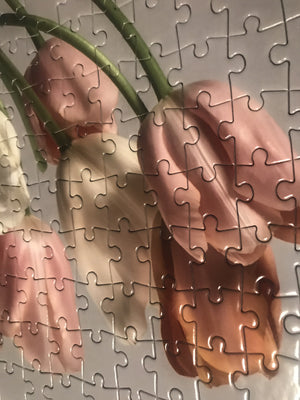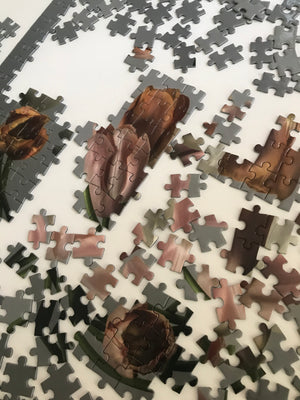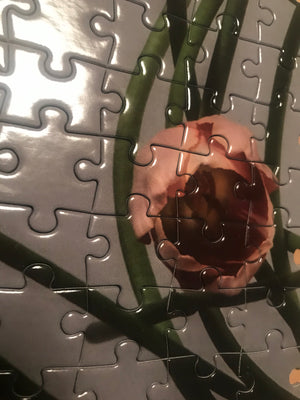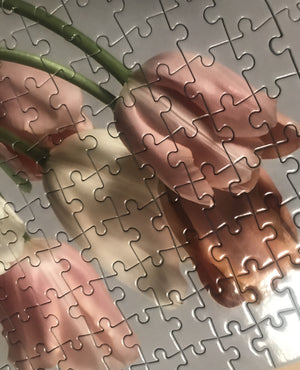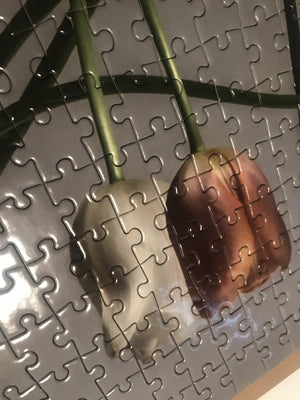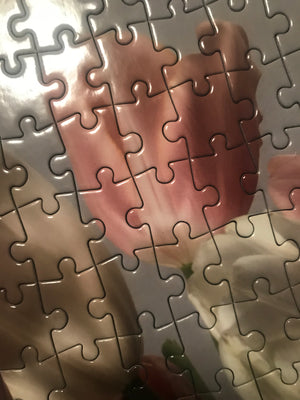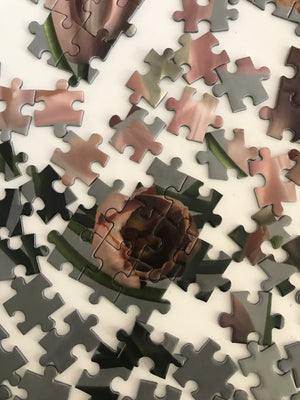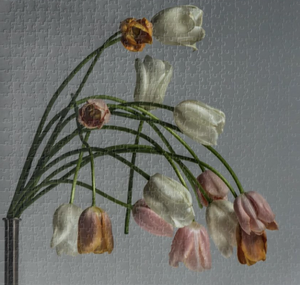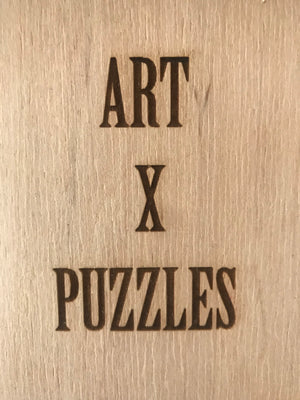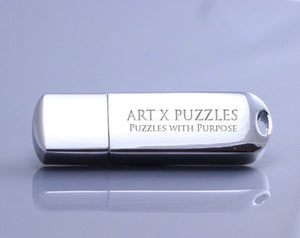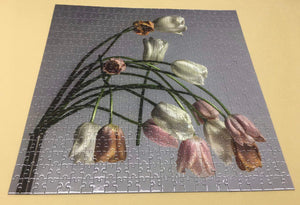 Artist Paul Solberg Collector Edition Jigsaw Puzzle
b.1969 currently lives and work in Manhattan, NY
Title: Philippe Petit Year, 2008
Live Video of Jigsaw Puzzle: Click Here 
Jigsaw Puzzle Size: 19" x 19" (482.6mm x 482.6mm) Square |  500 pieces, Matte Finish, ESKA Premium. FSC 100% Recycled Paper. Gloss Finish.
This Collector Edition arrives Pre-Assembled Option and separated onto 4 cardboard squares according to size. The AXP Collector Editions comes ready to slide together for a complete instant puzzle and/or to be broken down for puzzling fun and/or framing! 
The Collector Edition arrives in a specially custom-made wood box engraved with Art X Puzzles.
Collector Edition of 20 + 2AP
Level: Challenging
Signature Details: Original Artwork: Philippe Petit, 2008 
On September 11, 2001, I worked next to the World Trade Center at 140 Broadway. After this seismic event, the new scar in the sky made New Yorkers reflect on who we are, who we were, and the meaning of the two towers that had abruptly disappeared. 
In the dawn of 7 August 1972, floating amidst the clouds was high-wire artist Philippe Petit.  Much like the Statue of Liberty, this mythic feat embodied the wonder of New York and the democratic legacy of the United States and France. It was the ultimate defiance for liberté; defying both the law and the laws of gravity above the city of dreams.
This balancing flower bouquet commemorates the impossible weightlessness of the feline ghost of Gotham, Philippe Petit.
Click Articles:
Paul Solberg on Photography and New Book: The photographer's new book is titled "Ten Year in Photographs" by Rosemary Feitelberg  WWD
Artist Paul Solberg turns his lens on American honor and tradition by Jason Sheftell | NEW YORK DAILY NEWS
Artist Certificate: Each puzzle comes with an artist certificate.
Artist Charity Choice: Artist Relief Fund
Biography:
Paul Solberg (b. 1969) studied Anthropology at the University of Cape Town before moving to NYC in 1996. Solberg began his photographic career with his first published book, Bloom (2005), following Puppies Behind Bars (2006), Tyrants + Lederhosen (2011), Tattoos, Hornets & Fire (2012) (co-authored with C. Makos), and his monograph, Ten Years In Pictures (2014). First known for his acclaimed still life portraits, the same stillness is seen in his human subjects, such as the portrait of Ai Weiwei (2008), and in the acclaimed portraits of the Armed Forces, in Service (2010), which resides in such collections as the Elton John Photography Collection, and exhibited at the America House, Kiev, 2017.  Solberg's photographs have been published in Publisher's Weekly, Le Figaro, CNN, L'Oeil de la Photographie, Interview Magazine, WWD, WSJ Int'l, The Huffington Post, and New York Daily News. His work has been shown internationally at:  museum La Casa Encendida (Madrid), Subte Museum, Galerie Sho Contemporary Art (Tokyo), Galerie Hiltawsky (Berlin), Karl Hutter Fine Art (LA), Peter Marcelle Project (NY) and Galerie Catherine Houard (Paris).