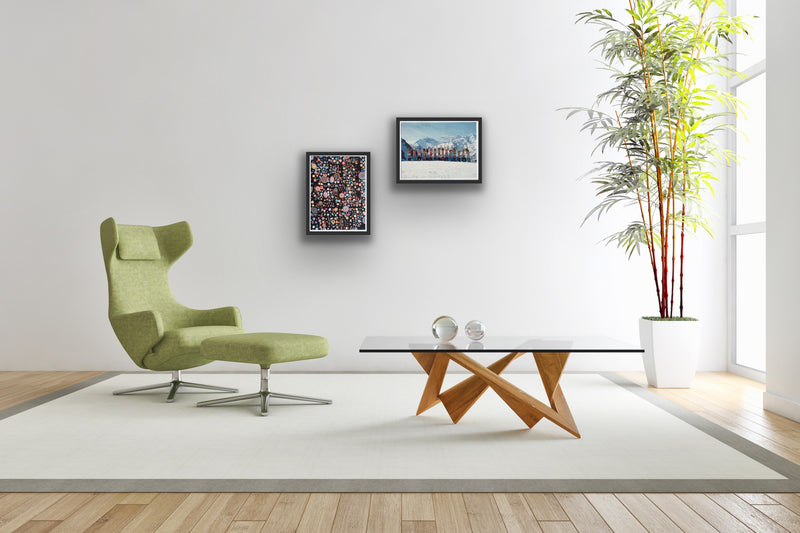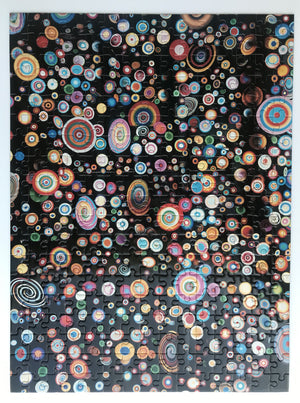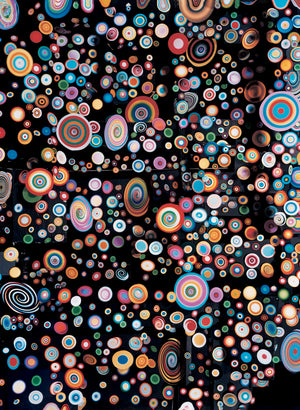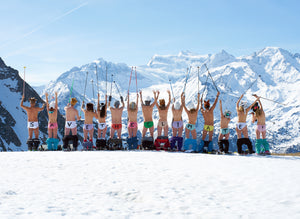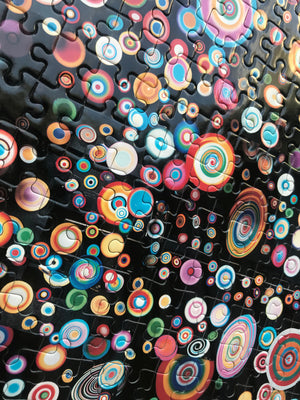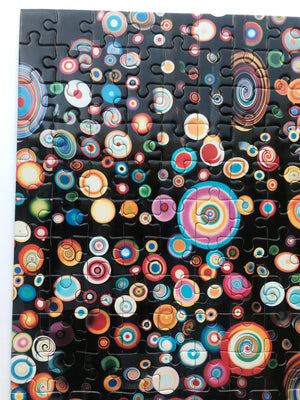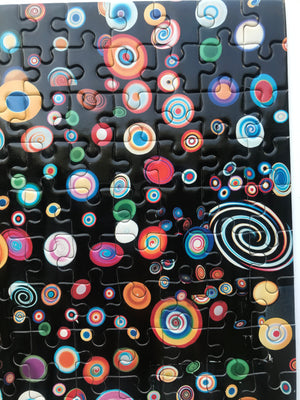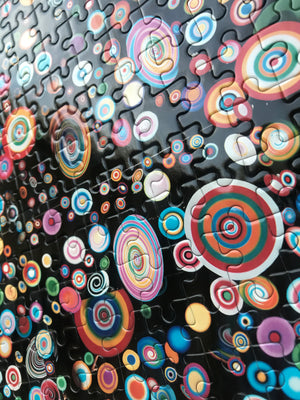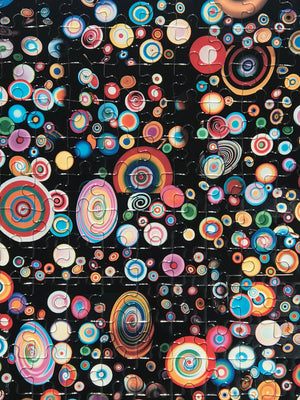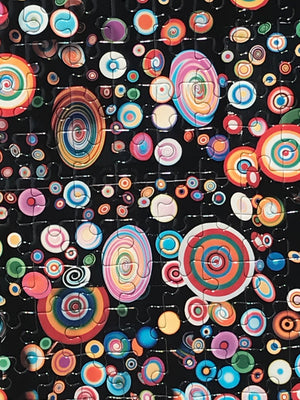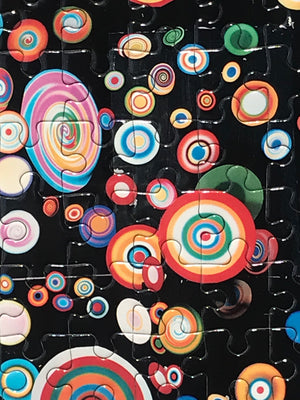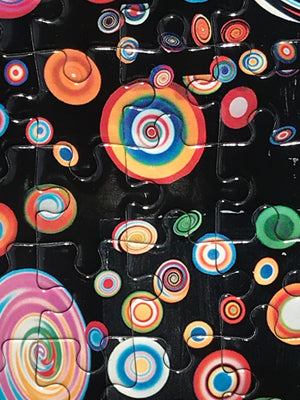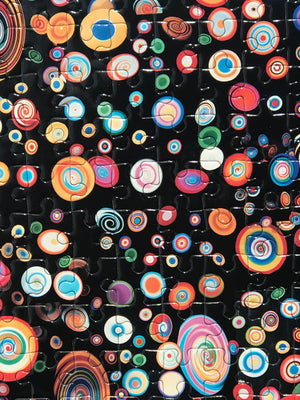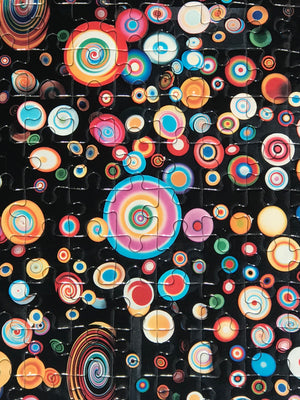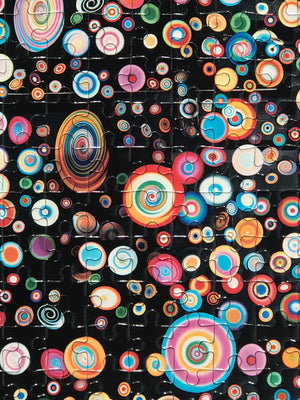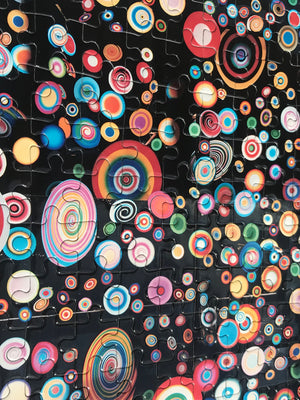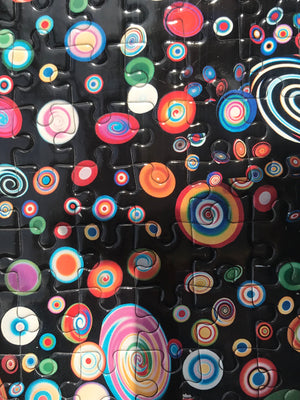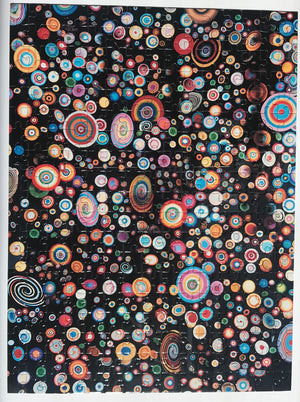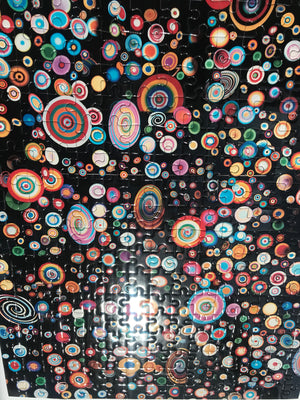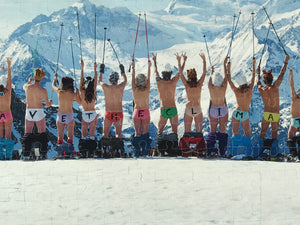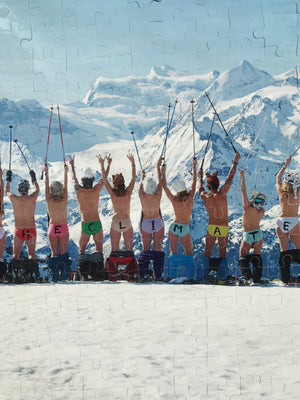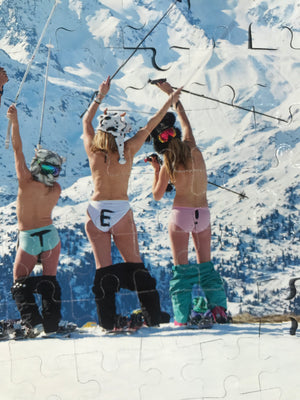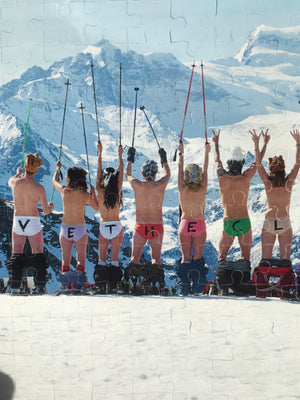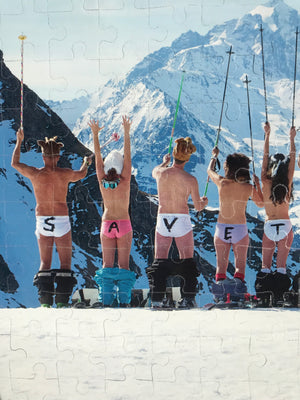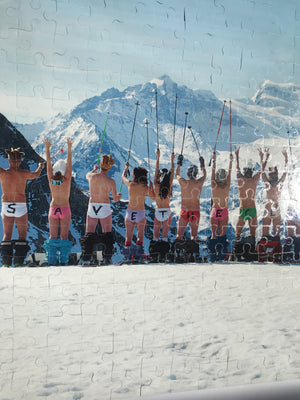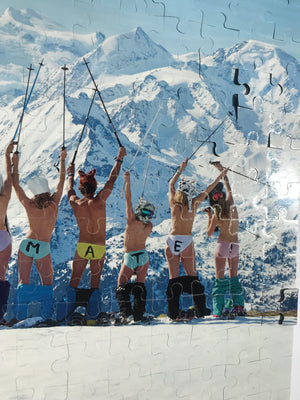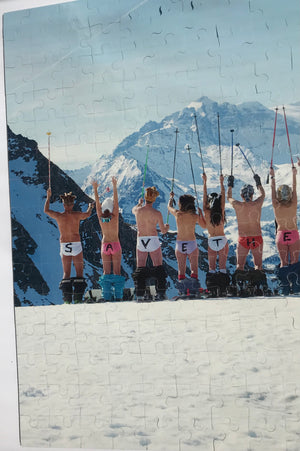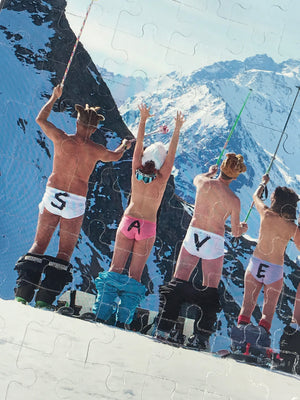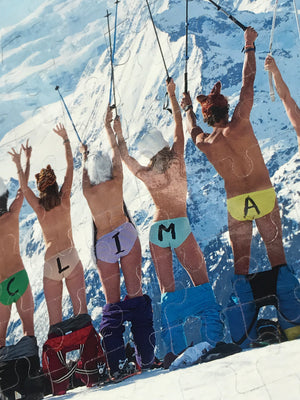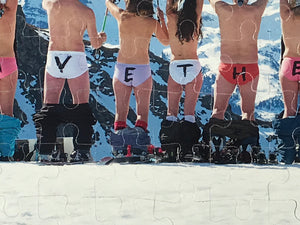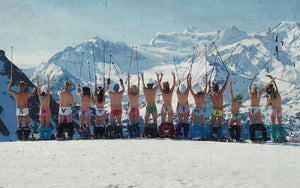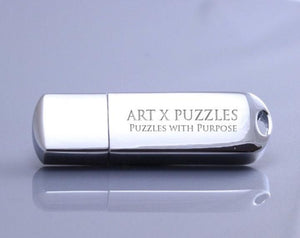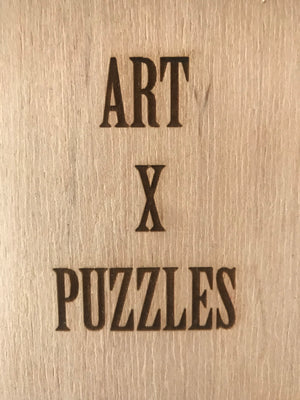 Artist Olaf Breuning Collector Edition Jigsaw Puzzle X Verbier 3-D Foundation: Double-Side Jigsaw Puzzle
B. 1970 Schaffhausen, Switzerland, Lives and works Upstate New York
Title: Front: W.N.W.M. E.K., Back: Save the Climate
Live Video of Jigsaw Puzzle: Click Here
Jigsaw Puzzle Size: 12" x 16.5" (310mm x 418mm) 285 Jigsaw Puzzle Pieces, ESKA Premium Board. FSC 100% Recycled Paper, Magnetic Layer.
Double-Side Jigsaw Puzzle
This Collector Edition arrives with a Pre-Assembled Option and separated onto 2 cardboard squares. The AXP Collector Editions comes ready to slide together for a complete instant puzzle and/or to be broken down for puzzling fun and/or framing! Framing Option is also available. Click left dropdown menu for more. 
Collector Edition of 10 + 2AP
Level: Fun
Signature Details:  Front: W.N.W.M. E.K., 1998 C-Print 3 Ed. + 2 AP: 122 x 155 cm (48 x 61 in.) 10 Ed. + 2 AP: 32 x 40 cm (12 5 x 15 6 in.) Back: Save the Climate!, 2017 C-Print, 6 Ed. + 2 AP 122 x 155 cm (48 x 61 in.) 

"I would describe myself as a somewhat optimistic person. Sometimes I complain about this and that, but I am constantly aware that it is just my benign opinion. However, the relationship between us and nature made me always go on a slightly pessimistic path. So powerfully, we humans symbolize the peek of evolution; it shows that we are not intelligent enough to make wise decisions about significant issues leading towards our future. We have only a limited capacity to take the past as thoughtful guidance to avoid and repeat mistakes done by our ancestors. We are not capable of thinking slightly further than our own lives. I wish there would be moral conciseness telling us how to make our interaction with our surroundings successful. Now, more than ever, we realize that we already made many mistakes, that we already crossed many thresholds to continue a healthy relationship with nature. Here we go, so much I am a big fan of human achievement; I am also sad about our incapacity to think in a bigger context and learn from our past. In that way, I do not trust us as species to succeed for the time to come.
The work Save The Climate! symbolizes my concerns and critical attitude towards the limited capacities of human brains. Mine included." Olaf Breuning
Olaf Breuning creates videos, sculptures, drawings, and installations that investigate kitsch, appropriation, cliché, and popular culture, and hint at a collective visual iconography. The artist depicts the world we live in with a keen sense of irony. Known for pushing the boundaries of humor and artistic practice, Olaf Breuning draws inspiration for his art from pop culture. He creates photographs, films, sculptures, and installations that combine contemporary aesthetics with primal urges—violence, sexuality, and companionship—and the resulting work is often both absurd and hilarious. Breuning says, "Well, I would like to be perfect, but I think art shows me that whatever technology I use, my personality pushes through and there we are... something is not perfect. I like that. We are finally human."
Click Articles: 
Olaf Breuning refreshes his cheeky creativity in Hudson River Valley by Ann Binlot | Document Journal 
The Hudson Valley's Outdoor Art Parks make for an alluring pandemic destination by Nevin Martell | Washington Post
The Art of Smoke Bombs and Fireworks by Olaf Breuning by Christopher Jobson | This is Colossal
An Artist Obsessed with Smoke Bombs and Plastic Boobs by Liz Stinston  WIRED
Verbier Foundation 3-D Capsule Collection: Click Here
Artist Certificate: Each puzzle comes with an artist certificate.
Biography: Olaf Breuning is a contemporary Swiss artist whose works introduce viewers to surreal and humorous worlds through performance, film, sculpture, and drawing. His Central Park installation Clouds (2014), gave a highlight of color to the park, with its bright-blue aluminum clouds, held 35 feet above the ground. "For me making art is just the flow of my life. Whatever my life demands I will do," he has explained. Born on February 16, 1970 in Schaffhausen, Switzerland, he studied photography at Zuercher Hochschule der Kuenste in Zürich. He often looks to pop culture for inspiration, adding touches of lightness and humor to his work. Sibylle (1997), one of his earliest pieces, shows a woman covered with images of actors, cultural icons, and other artists. Breuning currently lives and works between New York, NY and Zürich, Switzerland. Today, his works are held in the collections of the Kunsthalle Hamburg, the Kunsthaus Zürich, and the Sammlung Goetz in Munich, among others. Continued: Click Here