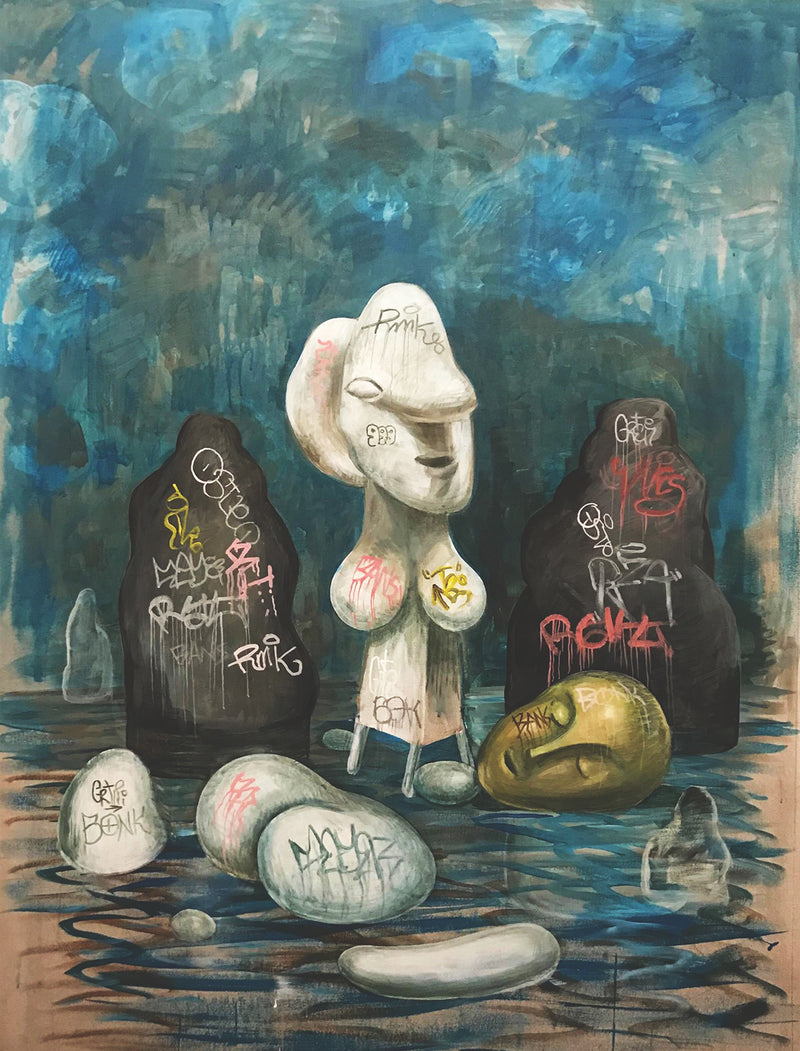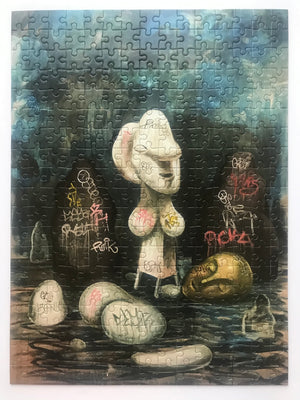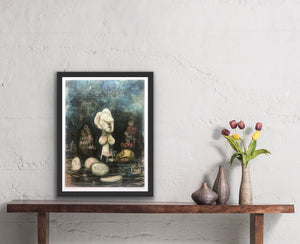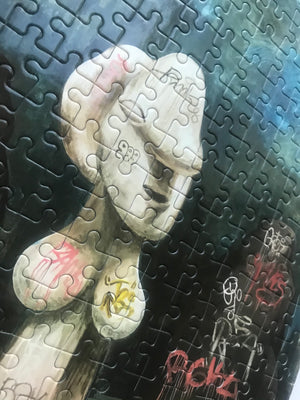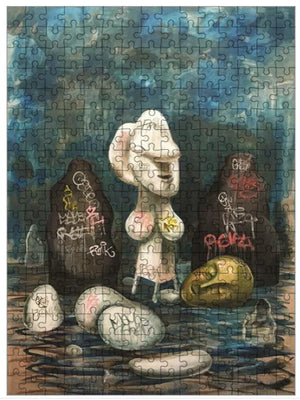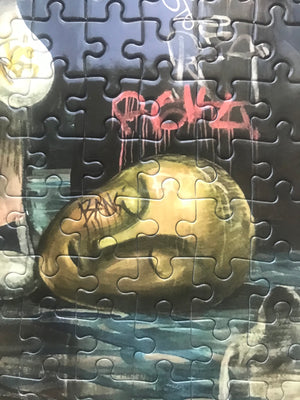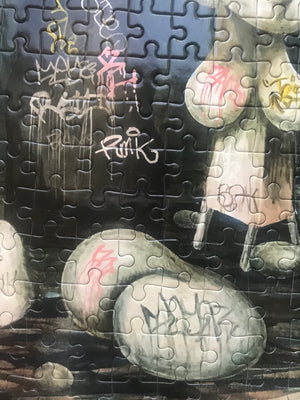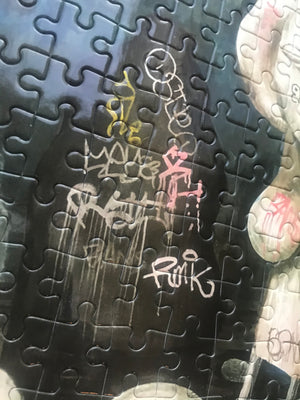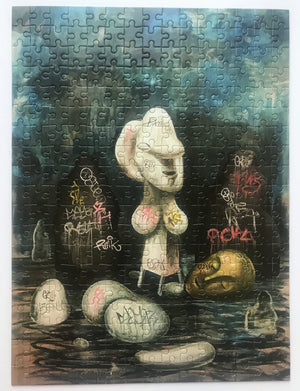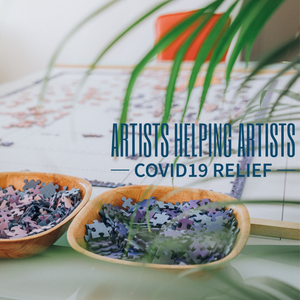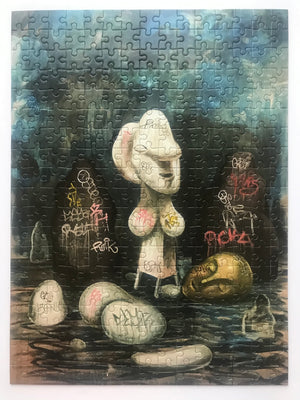 Artist Noah Becker Collector Edition Jigsaw Puzzle
b. 1970 Cleveland Ohio currently works and lives in New York City.
Title: "Still Life"
Live Video of Jigsaw Puzzle: Click Here
Can be found on AMAZON US: Noah Becker
Jigsaw Puzzle Size:  (Horizontal) 12"x16.5" (310mm x 418mm) 285 Jigsaw Puzzle Pieces, ESKA Premium Board FSC 100% Recycled Paper. Gloss Finish.
This Collector Edition arrives Pre-Assembled Option and separated onto 4 cardboard squares according to size. The AXP Collector Editions comes ready to slide together for a complete instant puzzle and/or to be broken down for puzzling fun and/or framing! 
Collector Edition of 20 + 2AP
Level: Challenging
Signature Details: My painting featured in the puzzle is titled "Still Life." It features a variety of different references to art history and modern life. It's a repository of cultural images that I have reconfigured into a new format - for a variety of different reasons. In the landscapes, I use space as a setting for what I consider to be installations of objects - as opposed to the more traditional approach to building a painting. In this way I can push the boundaries of traditional painting or old master painting or even pop art - yet liberate the imagery from its influence over me. The result is a new image built from influences and at times recognizable imagery from art history or daily life. There's a challenge with post-pop art painting - most artists fail this test. It is the test of how can one add to the cannon without overthinking or tripping up or falling short of originality. In the spirit of new ideas and the spirit of breaking new ground in visual art, I build these images from a variety of sources and moods. Mood is an unrated aspect of painting, either conveyed through color, or an uncanny sense of familiarity.
Original Artwork: Title: Still Life, 48 x 36 inches, acrylic on canvas, 2019 
Click Articles:

Interview: Noah Becker | unseensketchbooks
Peering Through the Keyhole: Interview with Noah Becker by Katie Hector | ARTEFUSE
Biography: Noah Becker's multimedia practice includes writing, publishing, and films, but he is best known for his paintings, which use the idiom of classical portraiture, pop art, landscape and installation to explore the formal and allegorical possibilities of the human figure and the natural world. The subjects of his compositions are conjured from memory and imagination. Becker has said of his typological, metaphysical approach. "An artist does not always need to follow rules to make things like pictures of people, still life paintings or landscapes." Becker further examines art historical themes and tropes as the Editor-in-Chief of Whitehot Magazine.