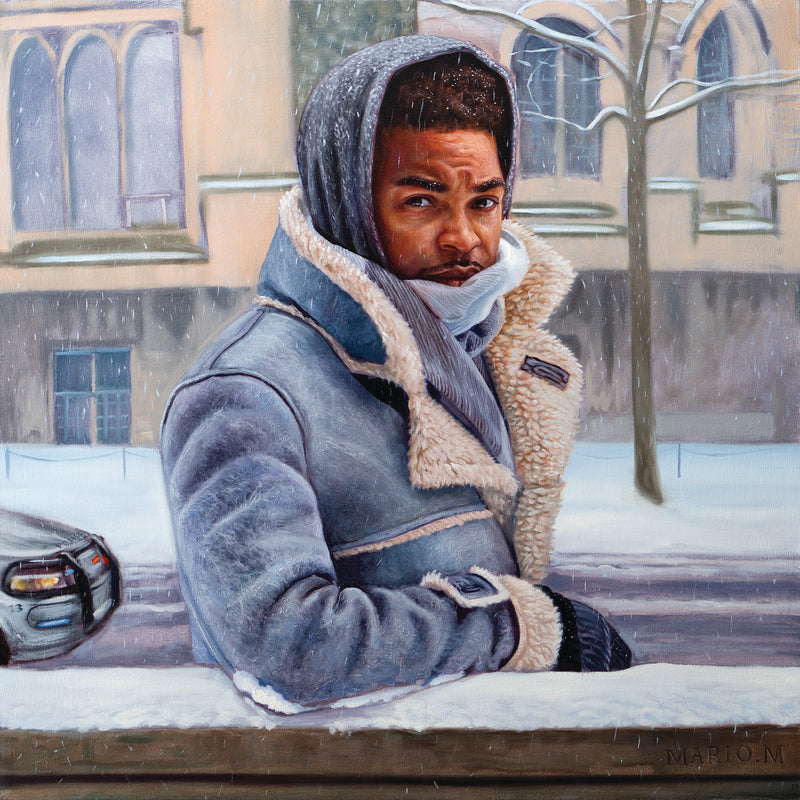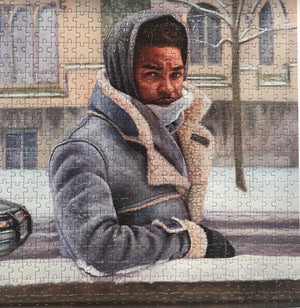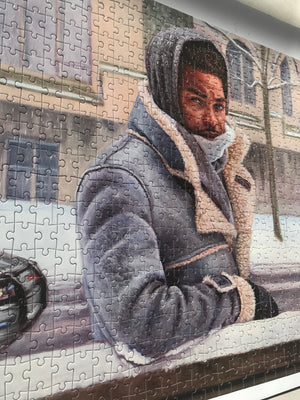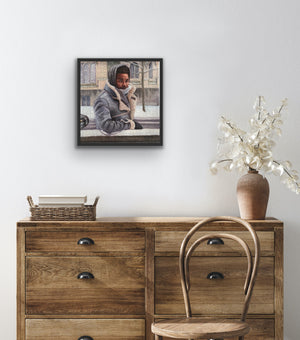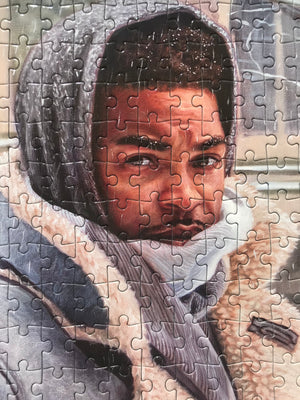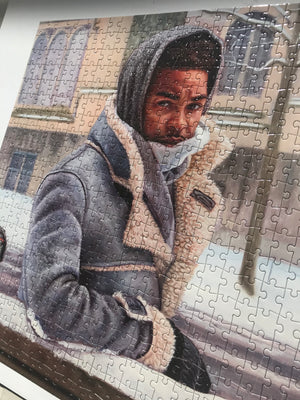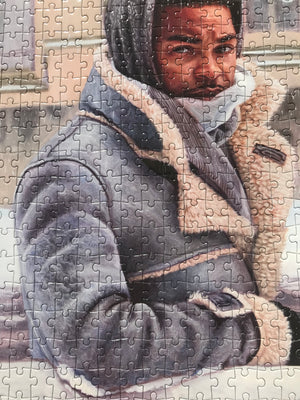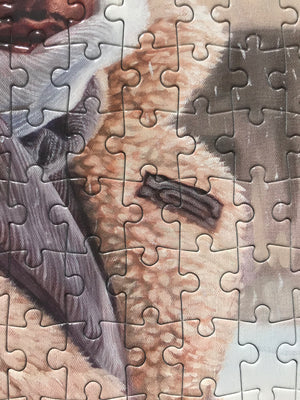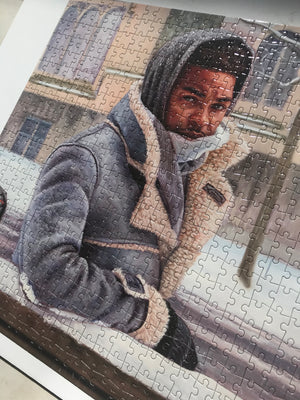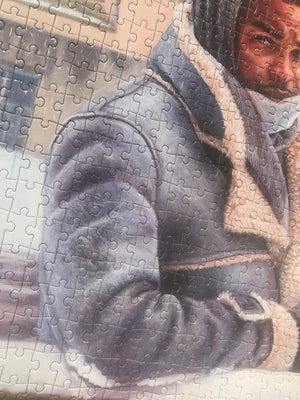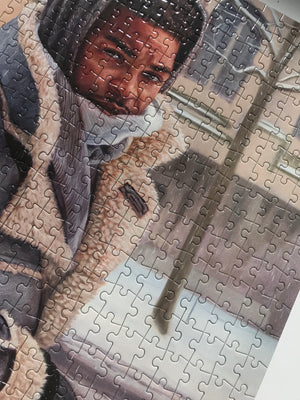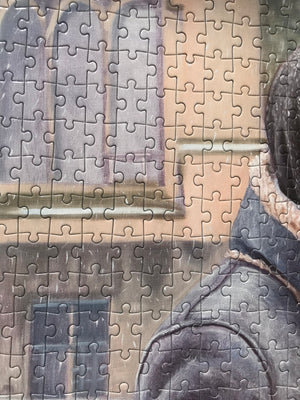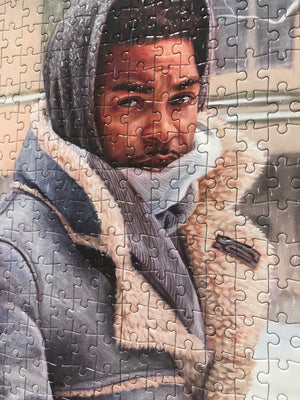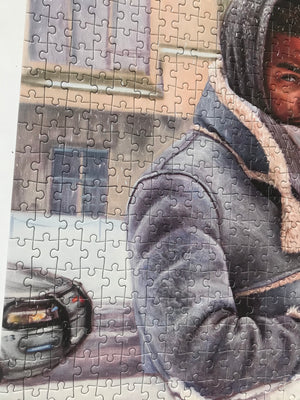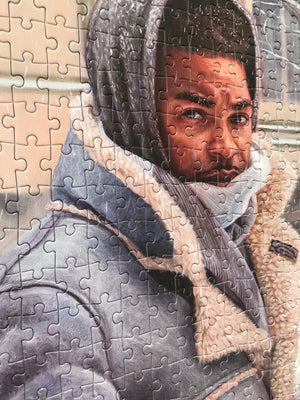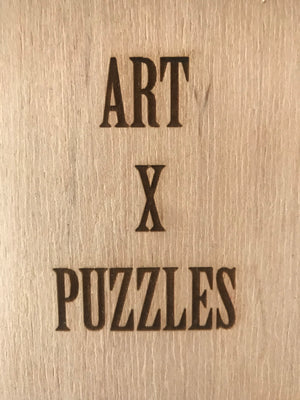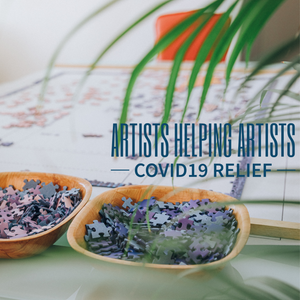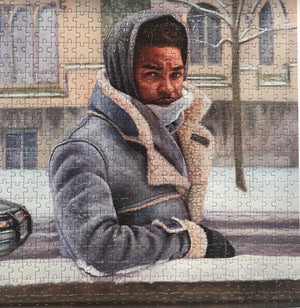 Artist Mario Moore Collector Edition Jigsaw Puzzle
b.1987 Detroit, currently lives and works in Detroit, Michigan
Title: WHATS COOLER THAN BEING COOL?
Live Video of Jigsaw Puzzle: Click Here
Only a few left! 
Jigsaw Puzzle Size: 500-piece custom-made puzzle 19" Square, (Horizontal) 19" x 19" (483mm×483mm) 500 Jigsaw Puzzle Pieces, ESKA Premium Board. FSC 100% Recycled Paper.
This Collector Edition arrives Pre-Assembled Option and separated onto 2 cardboard squares. The AXP Collector Editions comes ready to slide together for a complete instant puzzle and/or to be broken down for puzzling fun and/or framing! 
Collector Edition of 20 + 2AP
Level: Challenging
Signature Details: Original Artwork: WHATS COOLER THAN BEING COOL, Oil on canvas 36" x 36", 2019
"This self portrait asserts the Black man as cognizant of himself and surroundings. The "piece is at once about the history of painting as it is about looming terrors behind myself in the painting." Mario Moore
Click Articles:
Most Paintings on Princeton's Campus Are of Dead White Men. But One Artist Is Adding Equally Grand Portraits of Its Cooks and Cleaners :Artist Mario Moore's work will find a permanent home at Princeton's art museum. By Taylor Dafoe | ARTNET
Princeton University is hanging a series of portraits that honor its blue-collar campus workers by Monica Haider | CNN
A Painter Reflects on When Black Men Get to Rest After undergoing brain surgery, Mario Moore produced a series of works about Black men resting and recovering — a realm he describes as a "fantasy land." By Sarah Rose Sharp | Hyperallergic

Biography: Mario Moore (b. 1987) lives and works in Detroit, MI. Moore received a BFA in Illustration from the College for Creative Studies (2009) and an MFA in Painting from the Yale School of Art (2013). He was recently awarded the prestigious Princeton Hodder Fellowship at Princeton University and has participated as an artist-in-residence at Knox College, Fountainhead residency and the Josef and Anni Albers Foundation.

Moore's work has afforded him many opportunities-- from multiple exhibitions and featured articles including the New York Times. His work is in several public and private collections which include the Detroit Institute of Art, The Studio Museum in Harlem and Princeton University Art Museum. Moore's work has been featured in numerous exhibitions including The Smart Museum, Chicago; the Smithsonian Museum traveling Sites Exhibition; Xavier University Art Gallery, New Orleans; the Urban Institute of Contemporary Art, Grand Rapids, MI; David Klein Gallery, Detroit; and the Jeffrey Deitch Gallery, New York.  He will have a solo survey exhibition at the Charles H. Wright Museum, Detroit, in 2021