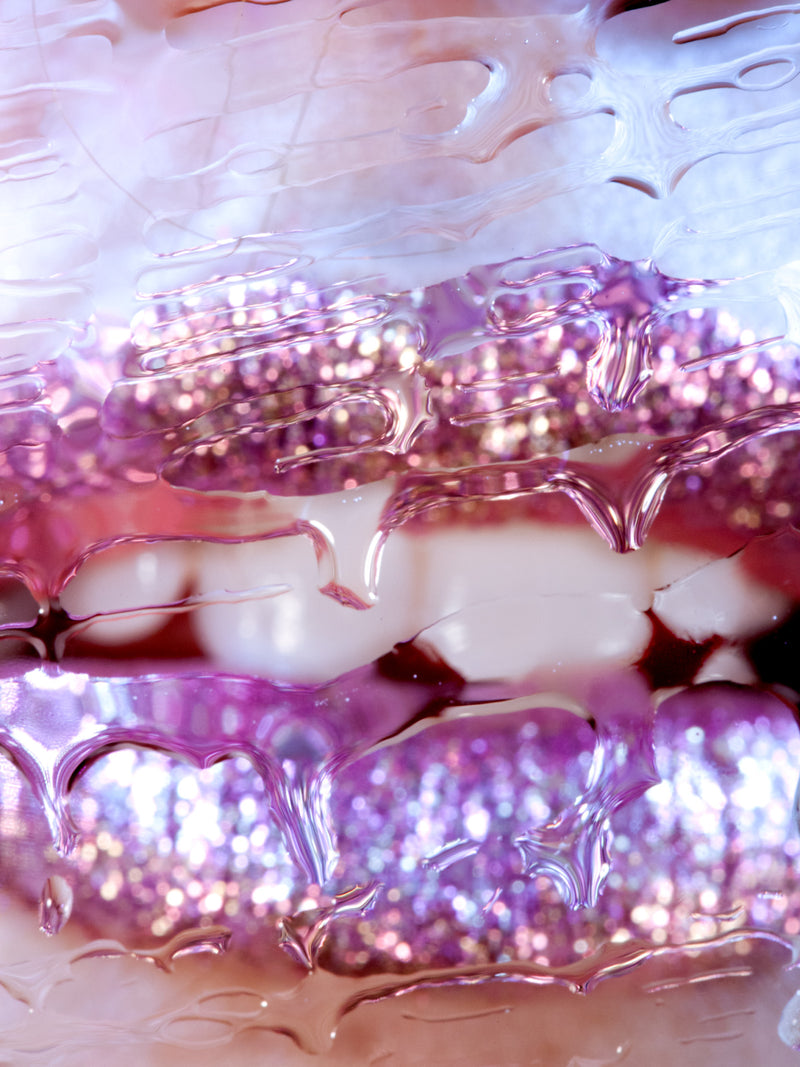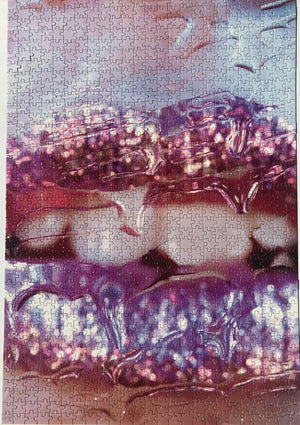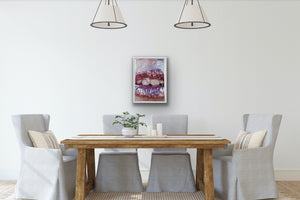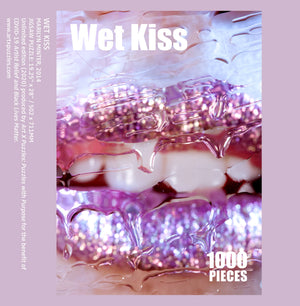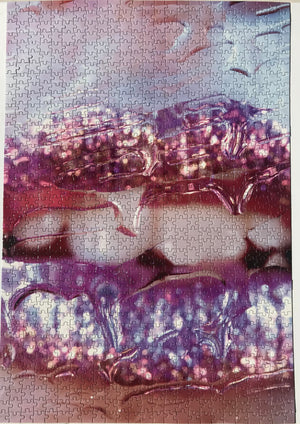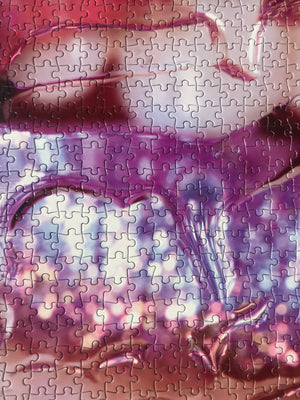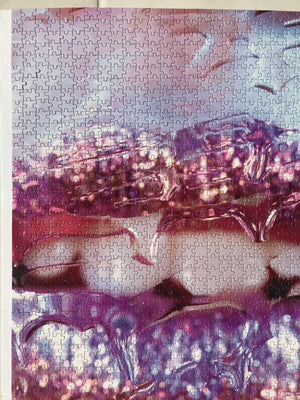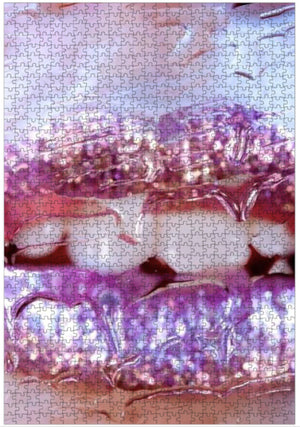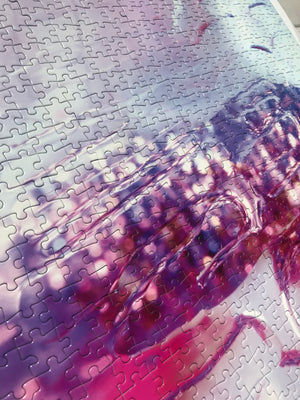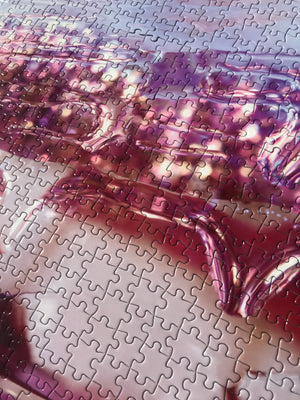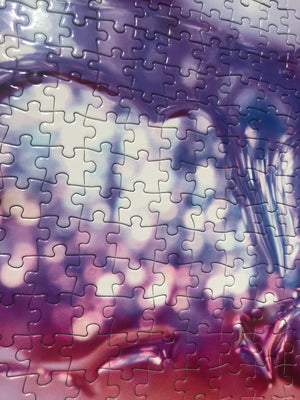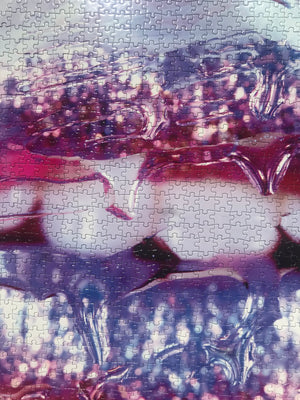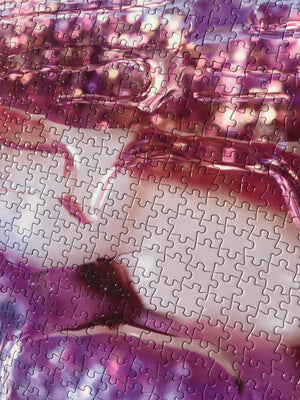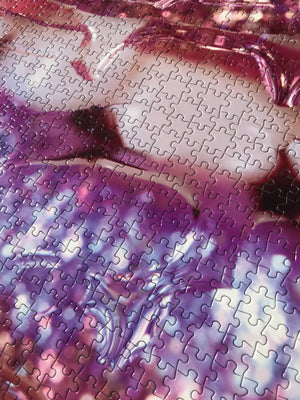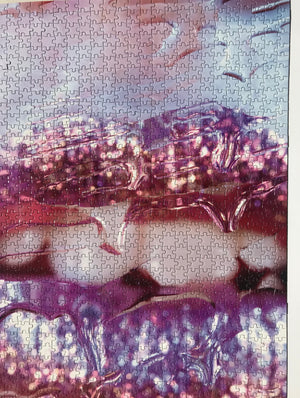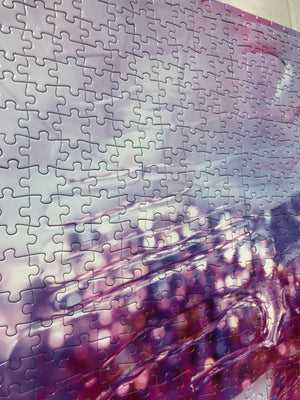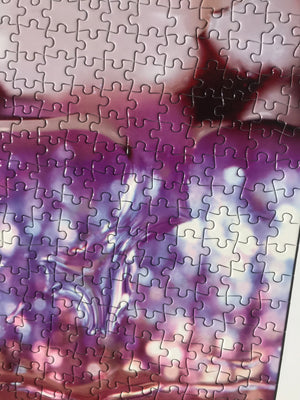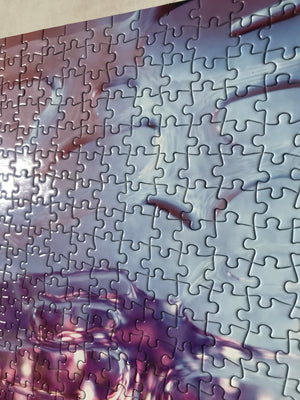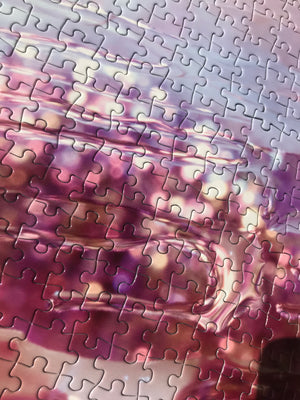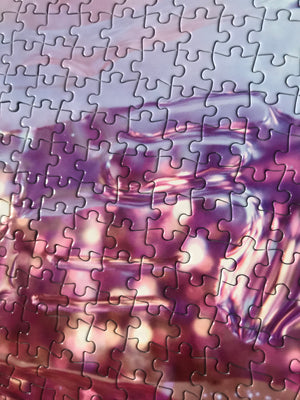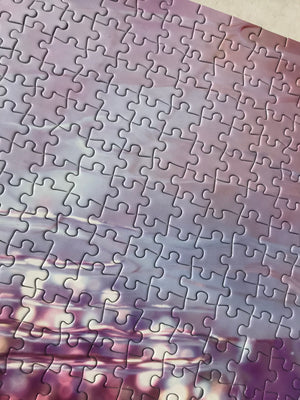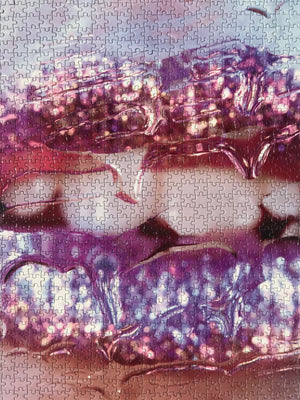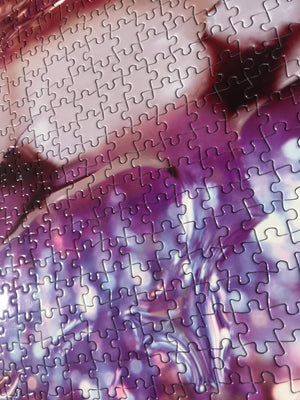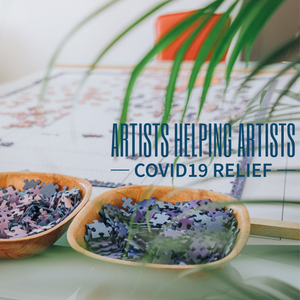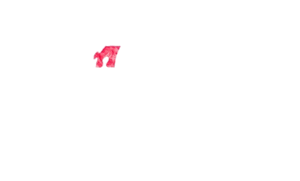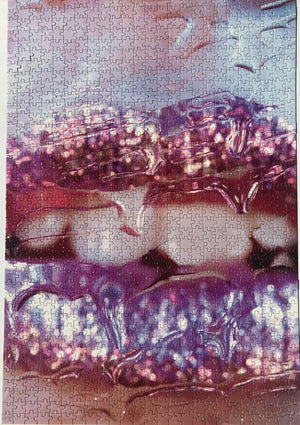 Artist Marilyn Minter: Unlimited Collector Edition Jigsaw Puzzle
b.1948 Shreveport, LA lives and works in New York City
Title: Wet Kiss
Live Video of Jigsaw Puzzle: Click Here 
Jigsaw Puzzle Size: 19.25" x 28" (502mm x 711mm) 1000 Jigsaw Puzzle Pieces, ESKA Premium Board,  FSC 100% Recycled Paper, Gloss Finish. Each piece a unique cut! 
This Collector Edition arrives with a Pre-Assembled Option and separated onto 2 to 5 cardboard squares according to size. The AXP Collector Editions comes ready to slide together for a complete instant puzzle and/or to be broken down for puzzling fun and/or framing! 
Unlimited Collector Edition (2020) produced by Art X Puzzles for the benefit of COVID-19 Artist Relief organizations. 
Level: Challenging
Signature Details: Original Artwork: Wet Kiss, C Print, Courtesy of Salon94 Gallery and Artist Studio.
"I love the idea of making images of the parts of the body that we all have but that no one pays attention to, like the soft area underneath your nose." Marilyn Minter
Click Articles:
Marilyn Minter Finds Art In the Female Form: Interview by Jenna Wortham | NYTIMES
Artist Marilyn Minter Talks Beauty Norms, the Return of the Full Bush, and her New Retrospective By Laura Regensdorf | Vogue Magazine
Marilyn Minter's Seductive Paintings and Photographs Collected in First Major Retrospective: A survey of paintings and photographs by Marilyn Minter brings into focus the artist's unique understanding of human desire By Meredith Mendelsohn      Architectural Digest
"All my work is about how it feels to look." Marilyn Minter
Biography: Minter's work has been the subject of numerous solo exhibitions and has been included in group exhibitions in museums all over the world. In 2006, Marilyn Minter was included in the Whitney Biennial and installed several billboards in Chelsea, New York City in collaboration with Creative Time. Her video Green Pink Caviar was exhibited in the lobby of the MoMA from 2010-2011. It was also shown on digital billboards on Sunset Boulevard in L.A. and on the Creative Time MTV billboard in Times Square, New York. In 2013, Minter was featured in "Riotous Baroque," an exhibition that originated at the Kunsthaus Zürich and traveled to the Guggenheim Bilbao. In 2015, Minter's retrospective Pretty/Dirty opened at the Contemporary Arts Museum in Houston, TX. Pretty/Dirty traveled to the Museum of Contemporary Art, Denver, the Orange Country Museum of Art, and finally the Brooklyn Museum in November 2016. Minter is represented by Salon 94, New York, Regen Projects, Los Angeles and Baldwin Gallery, Aspen.