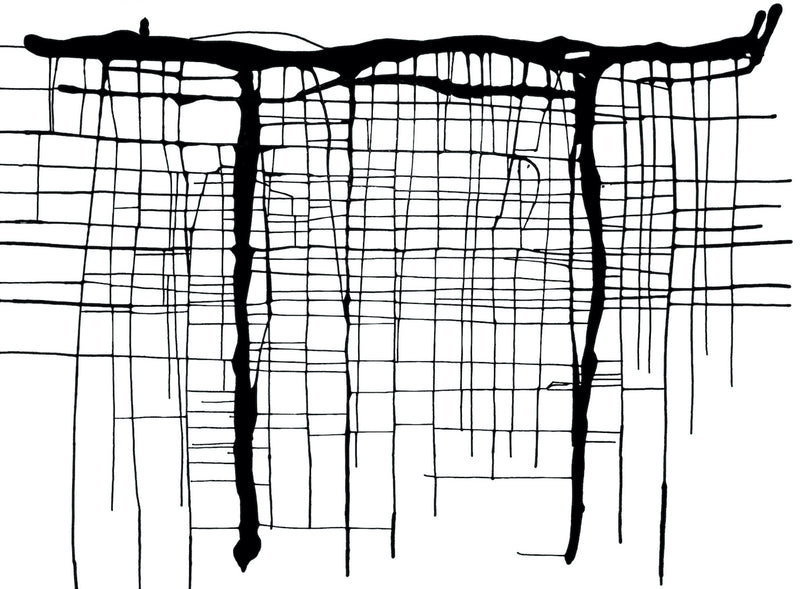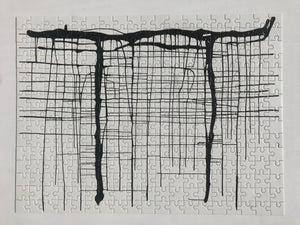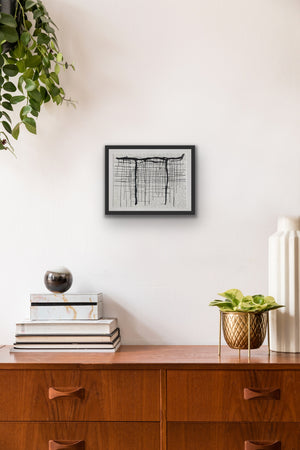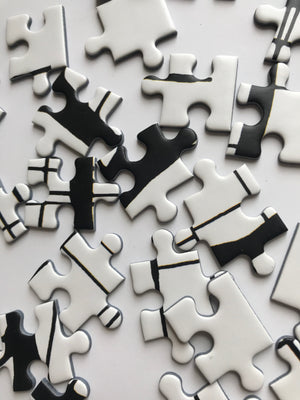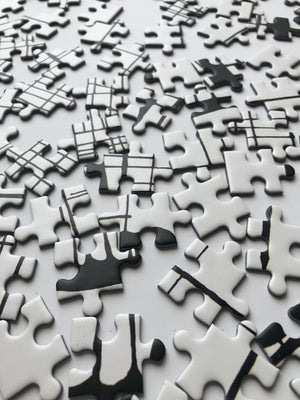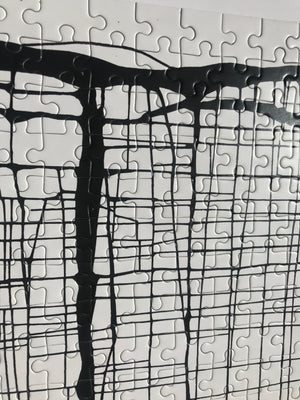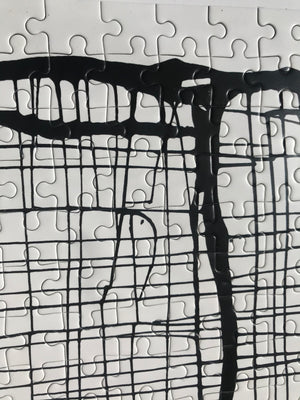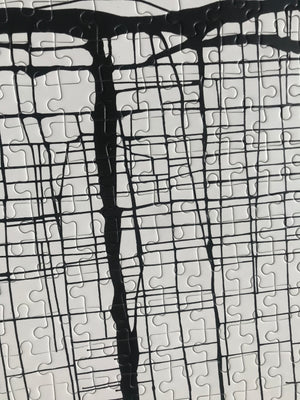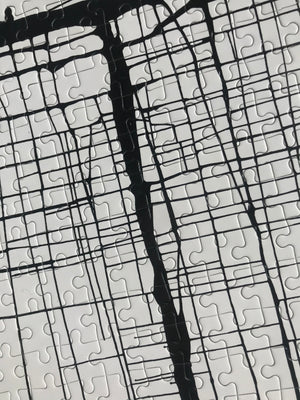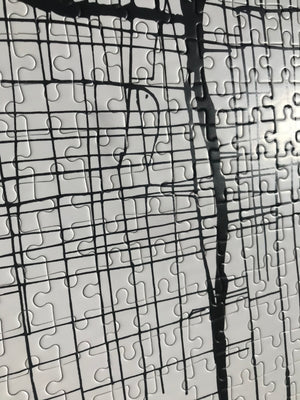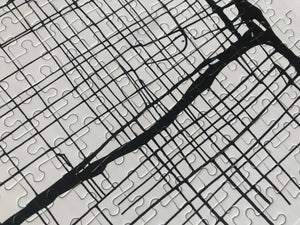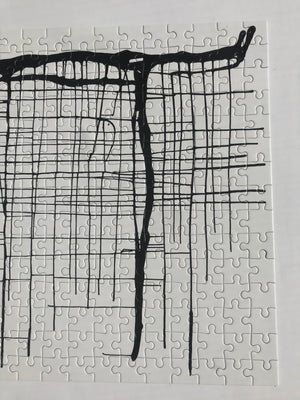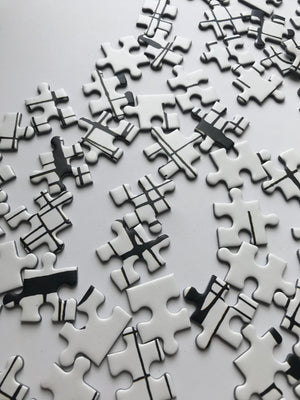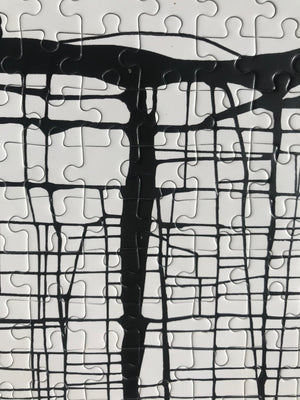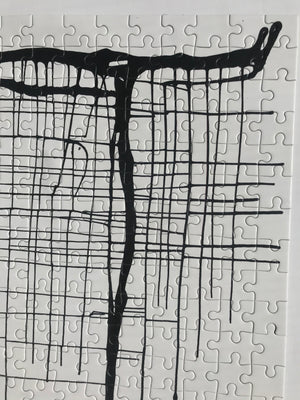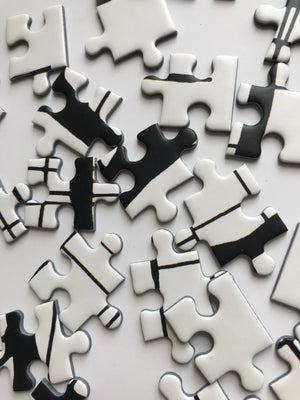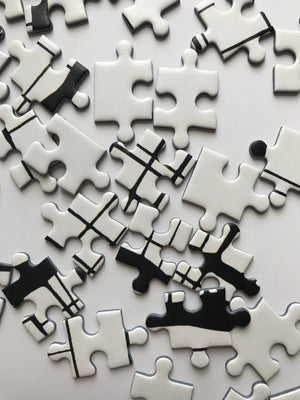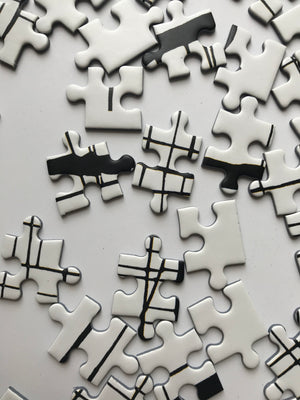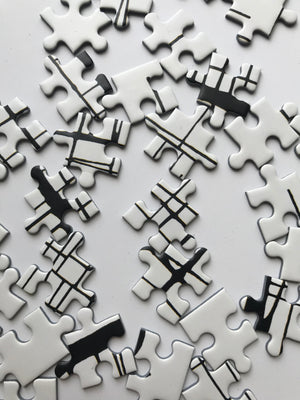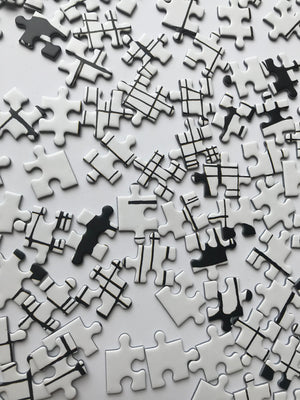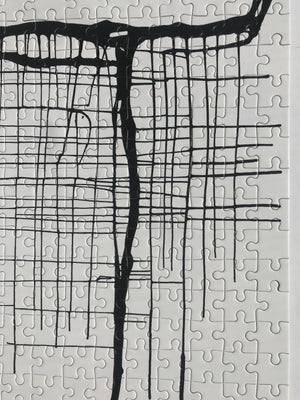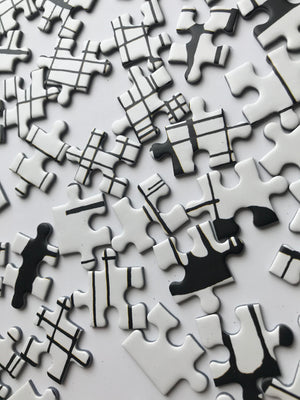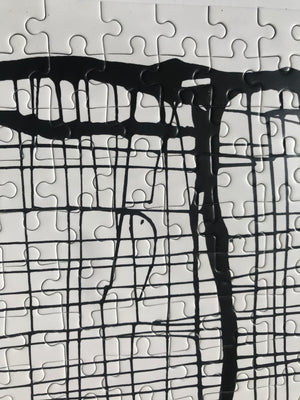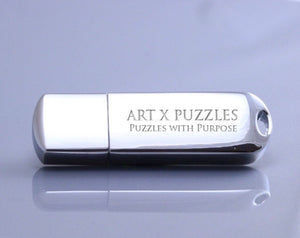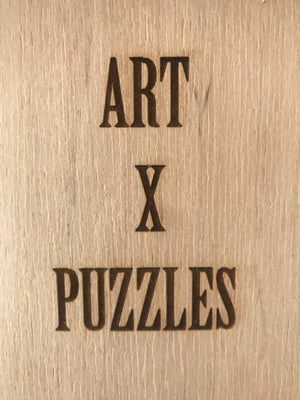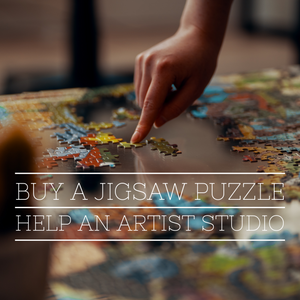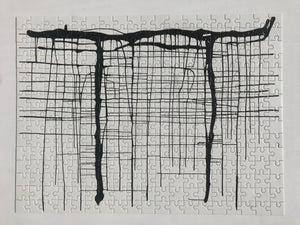 Artist Mahmoud Hamadani Collector Edition Jigsaw Puzzle
Title: Endless Roads 3
Live Video of Jigsaw Puzzle: Click Here 
Jigsaw Puzzle Size: (Horizontal) 12"x 16.5" (310mm×418mm) 285 Jigsaw Puzzle Pieces, ESKA Premium Board. FSC 100% Recycled Paper. Traditional Paper Jigsaw Puzzle.
This Collector Edition arrives with a Pre-Assembled Option and separated onto 2 cardboard squares. The AXP Collector Editions comes ready to slide together for a complete instant puzzle and/or to be broken down for puzzling fun a

These extremely well-made puzzles have cleverly incorporated a very thin layer of material with gentle magnetic properties underneath all the pieces, allowing the puzzle to be more stable and secure as the puzzler puts them together.
The Collector Edition arrives in a specially custom-made wood box engraved with Art X Puzzles.
Level: Complex
Collector Edition of 20 + 2 AP
Signature Details: Original Artwork: Endless Roads, Untitled III, 2006, Ink on Paper, 44" x 60"
Click Article: The Beauty of Math, Mahmoud Hamadani by Jill Gould | Citizen Brooklyn
Artist Certificate: Each puzzle comes with an artist certificate.

Biography:

Mahmoud Hamadani was born in Iran in 1958 and attended the State University of New York and Harvard University for Mathematics and Public Administration. His work has been exhibited worldwide, and is in the collection of the British Museum and the Metropolitan Museum of Art.
Mahmoud Hamadani's delicate, monochromatic ink drawings explore art's ability to manifest existential pursuits, such as the attainment of peace and enlightenment. Working in series, Hamandani creates exquisitely minimalist works that engage a meditative, visual rhythm inspired by ancient Persian poetry, traditional Chinese painting, and the numerical Fibonacci sequence. In his "Endless Roads" drawings, deep black ink trickles down pure white substrates, creating abstract systems of lines that resemble ethereal spider webs, riverbeds, or meandering paths. He describes the series as a "mapping of the unending and abstract nature of pursuit of beauty and meaning—what Borges intimates as 'the human game of nights and day' and Rumi refers to as the 'search for that which cannot be found.'