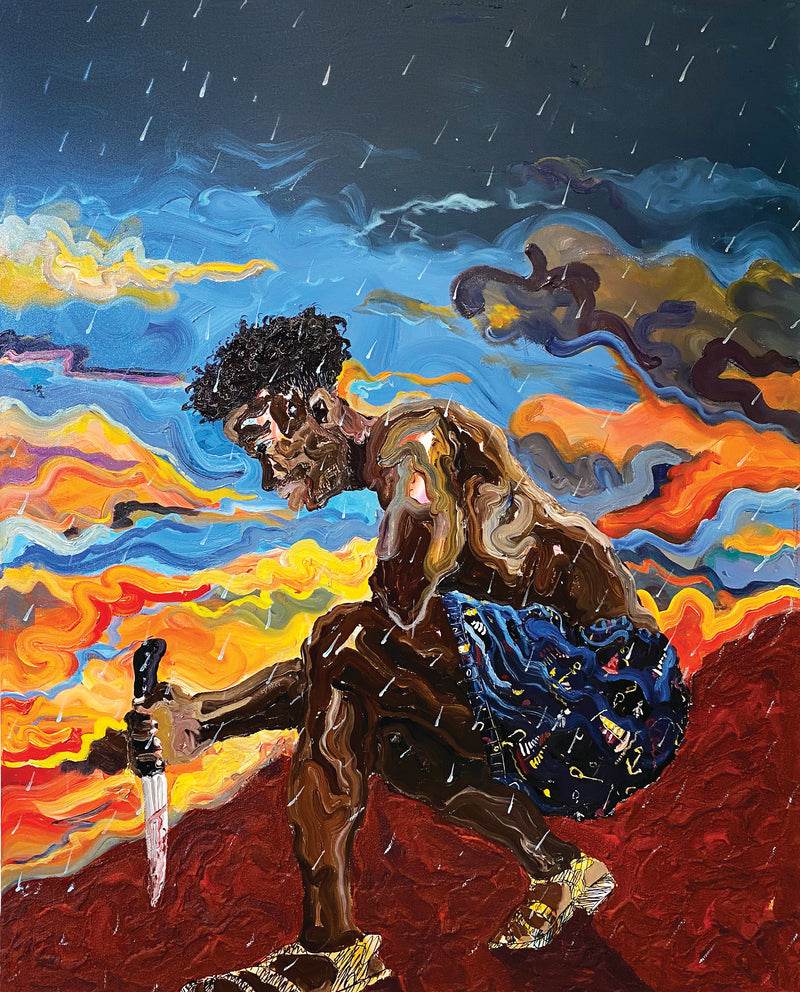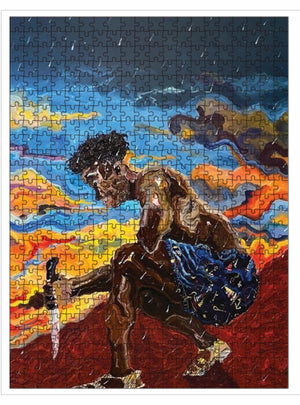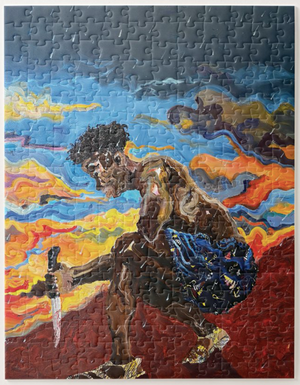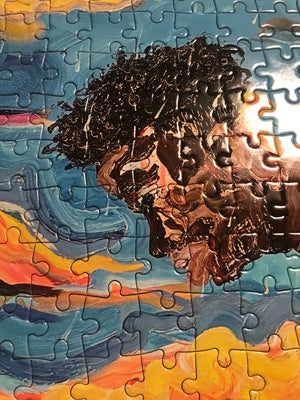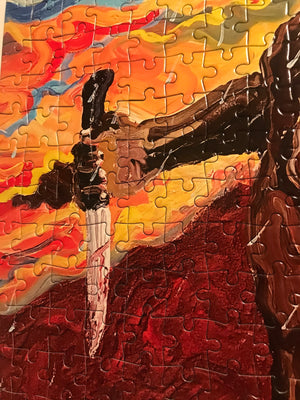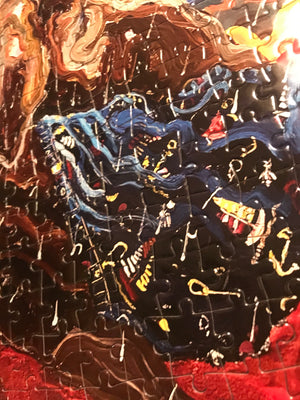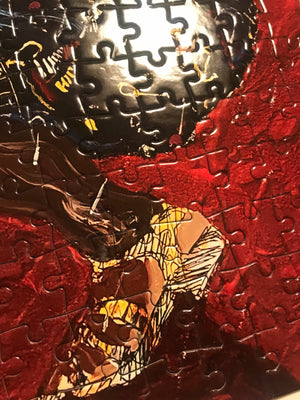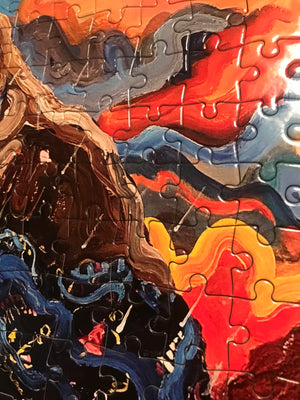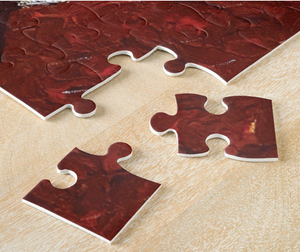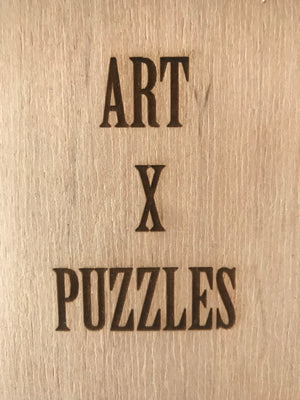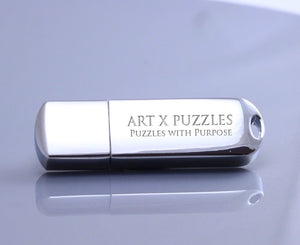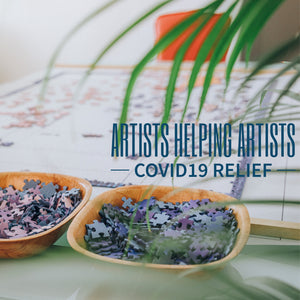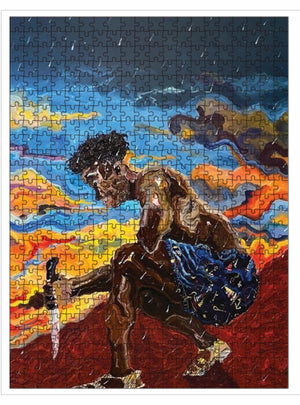 Artist Ludovic Nkoth Jigsaw Puzzle
B. 1994, Cameroon West Africa lives and works in New York City
Title: "Mama its Raining Again"
Live Video of Jigsaw Puzzle: Click Here (Coming Soon!) 
Jigsaw Puzzle Size: 18"x 24" (457mm×610mm) 500 Jigsaw Puzzle Pieces, ESKA Premium Board. Traditional Paper Jigsaw Puzzle.
Collector Edition of 20 + 2AP
Level: Challenging
Signature Details:  Original Artwork: "Mama its Raining Again", Size: 60" x 48", 2000.
"My journey began in Cameroon, West Africa. I was raised there until I was 13, and reliving those years through my practice is definitely important for me. This painting called "Mama it's raining again" is a great example of this. Whenever it started raining back home, my grandma would send me with a knife to stab into the  ground. According to one of our oldest family traditions, this was done to stop the rain. It was important for us to do this because most roads would turn into this thick red mud that made  it impossible for us to move freely around town. So whenever it started raining  my grandma would send me, the oldest of all my siblings, to stab into the ground hoping that this would make the weather change. And many times it did."
Click Articles:
Ludovic Nkoth's Painting style Changed After Going Back to Cameroon | Interview SUPERPOSITION
In Conversation with Ludovic Nkoth
Artist Certificate: Each puzzle comes with an artist certificate.
Biography:Cameroonian born Ludovic Nkoth engages in a visual investigation of his native home; his family history; and the cultures, traditions, and ideas of Africa and its diaspora pre-and post-colonialism. These topics are approached with both a  brusqueness and a boldness of color that suggests a passion for discovery. African symbols such as masks, patterns, and other totemes of identity and culture appear throughout his work. He states that through creation, the works attempt to "regain the things that were taking away from [his] people. He is currently studying for his MFA at Hunter College.