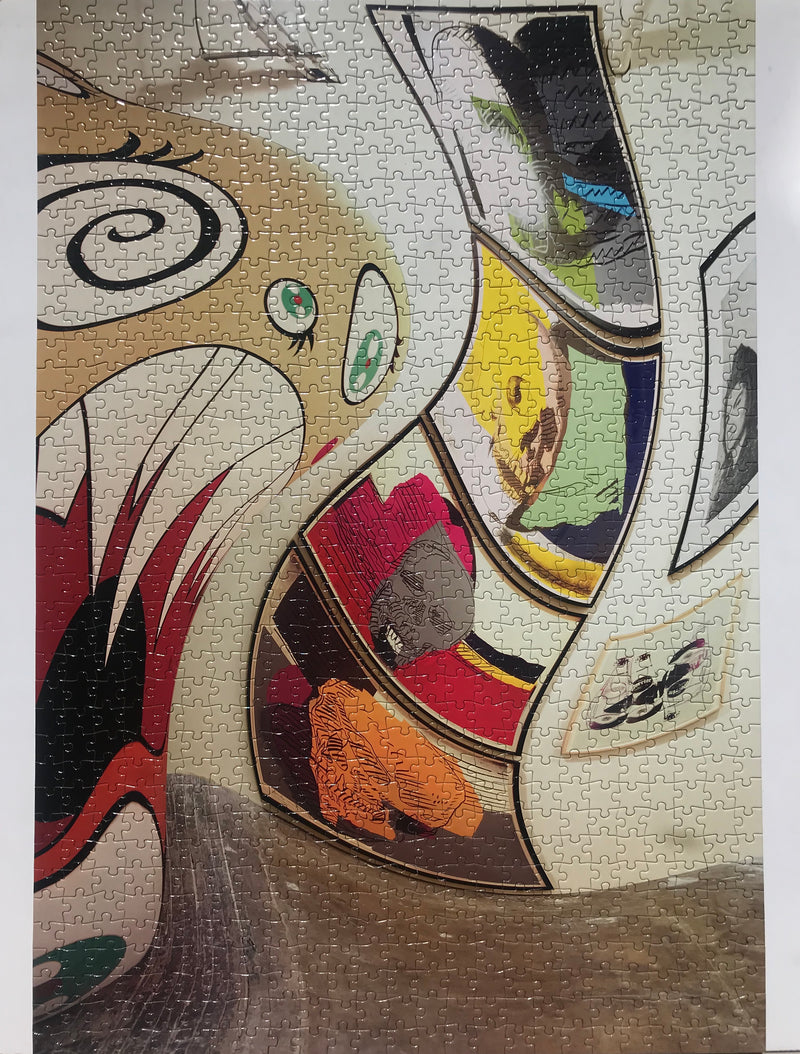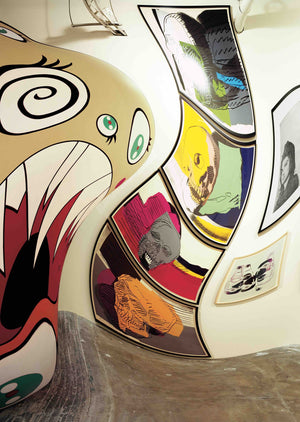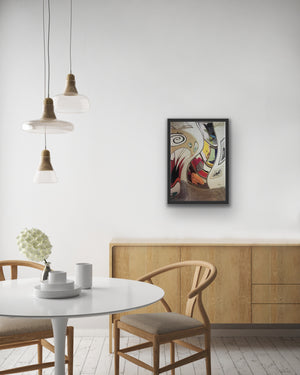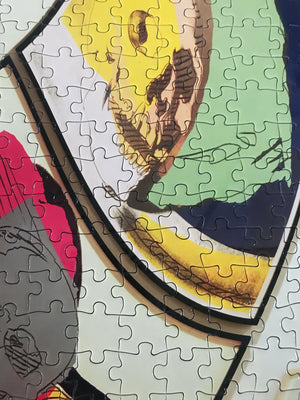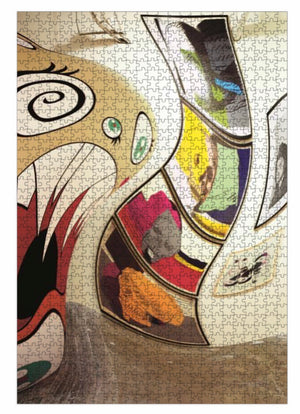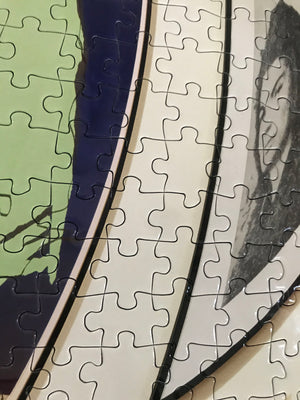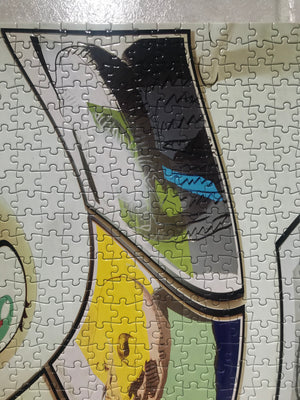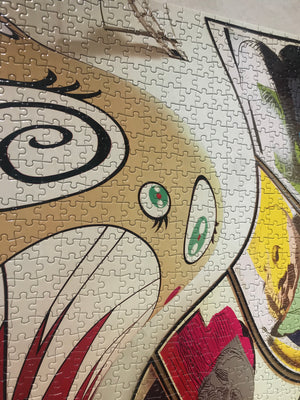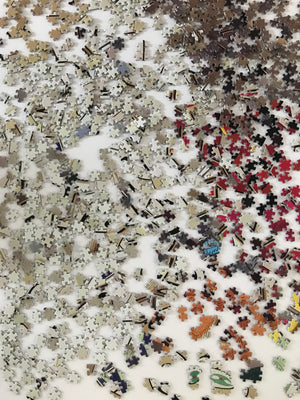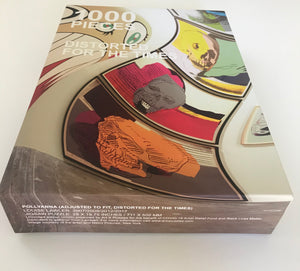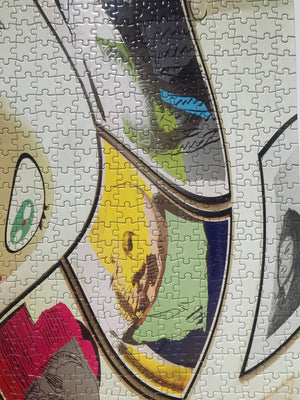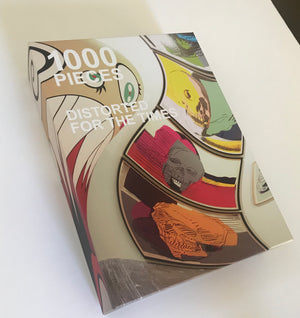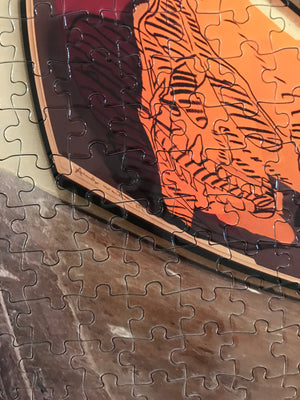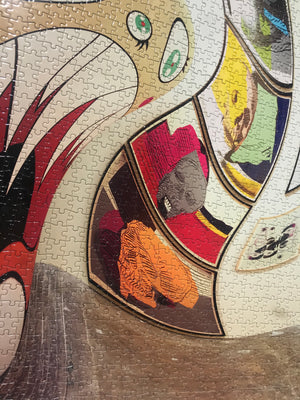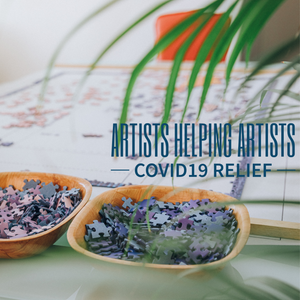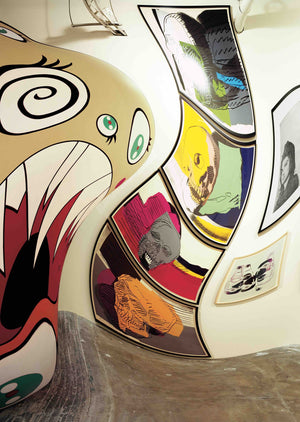 Artist Louise Lawler Puzzle: Unlimited Collector Edition Jigsaw Puzzle
Title: POLLYANNA (ADJUSTED TO FIT, DISTORTED FOR THE TIMES) LOUISE LAWLER, 2007/2008/2012/2017
Live Video of Jigsaw Puzzle: Click Here 
Jigsaw Puzzle Size: 19.75" x 28" (502mm x 711mm) 1000 Jigsaw Puzzle Pieces, ESKA Premium Board
Level: Challenging
Signature Details:

Unlimited edition (2020) produced by Art X Puzzles for the benefit of COVID-19 Artist Relief and dedicated to gallerist Yvon Lambert. 
Image courtesy of the artist and Metro Pictures, New York. 
"Louise Lawler is one of the great light-heavyweights of the 1980s Pictures Generation, an artist of stealth, wit and elegant understatement, adept at playing the art world against itself. Her uncanny photographs of artworks in their natural habitats, and her carefully worded aphorisms can bruise, but ever so gently. Her love of ephemerality — her works have appeared on cocktail napkins — flies in the face of traditional museums' commitment to preserving treasured objects. Even so, there is plenty to look at in "Louise Lawler: Why Pictures Now,"
the artist's gorgeous, startlingly spare retrospective at the Museum of Modern Art." notes Roberta Smith
Click Articles:
Special dedication to gallerist Yvon Lambert who represented the artist. Art x Puzzles notes a special dedication to gallerist Yvon Lambert who represented artists from around the world. In 1966, Yvon Lambert opened his first gallery on the rue de L'Échaudé in Paris, France where he began to exhibit American artists. He showed founders of conceptualism, minimalism and land art. For more click: Yvon Lambert
Biography: Louise Lawler was born in 1947 in Bronxville, New York, and lives and works in New York. One of the foremost members of the Pictures Generation, in 2017 she was the subject of a one-person exhibition, WHY PICTURES NOW, at the Museum of Modern Art, New York. She has had additional one-person exhibitions at Museum Ludwig, Cologne; Wexner Center for the Arts, Columbus, Ohio; Dia:Beacon, New York; and Museum for Gugenwartskunst, Basel. She has been included in numerous group exhibitions, including at the Walker Art Center, Minneapolis; Institute of Contemporary Art, Boston; MoMA PS1, New York; MUMOK, Vienna; Hammer Museum, Los Angeles; and the Whitney Museum, New York, which additionally featured the artist in its 1991, 2000, and 2008 biennials.