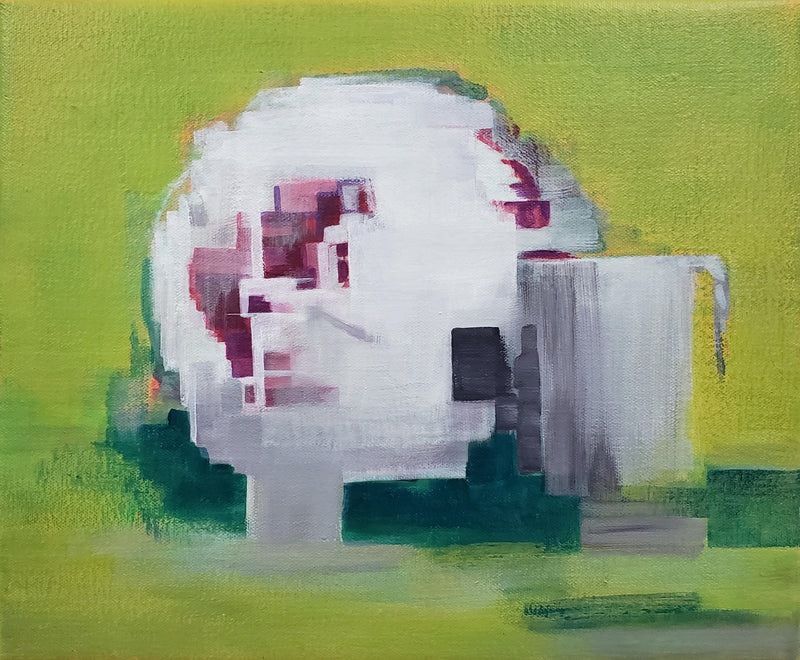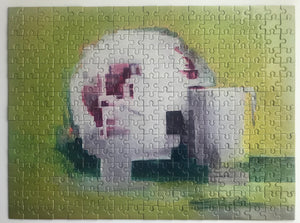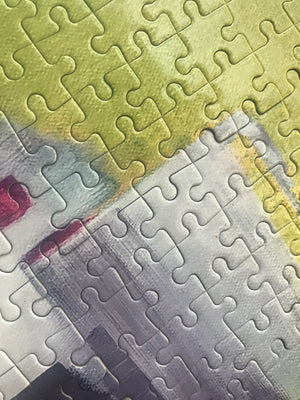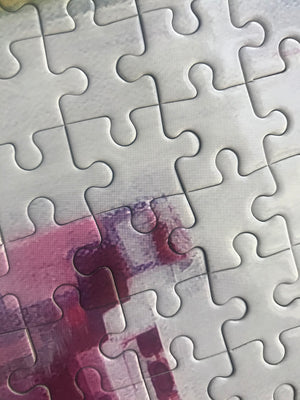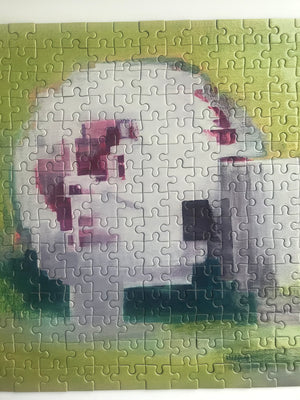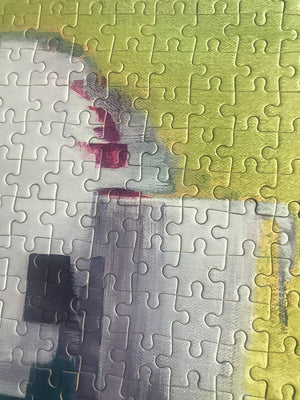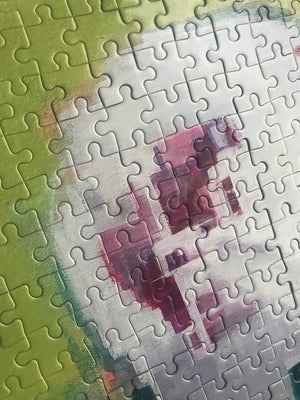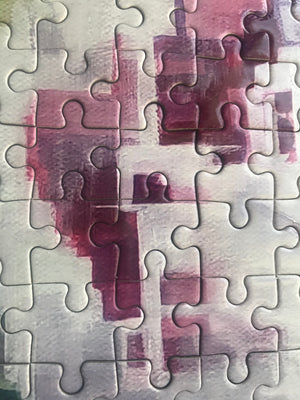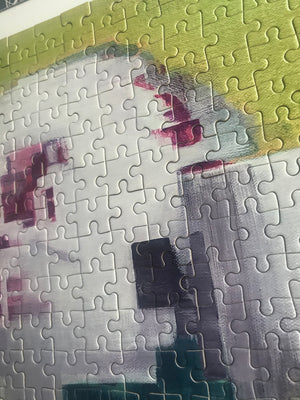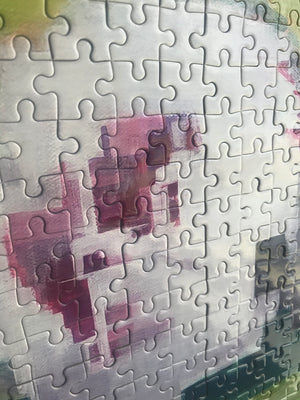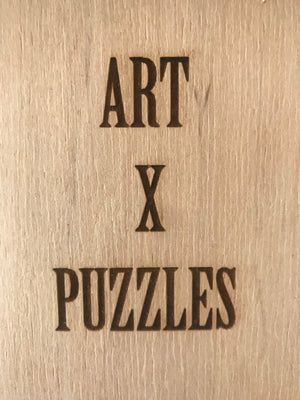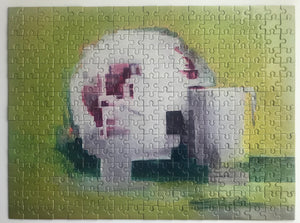 Artist Krystofer Kimmel Jigsaw Puzzle
b.1993, Florida. Currently lives and works in New York City. 

Title: Untitled (Ball)
Live Video of Jigsaw Puzzle: Click Here 
Jigsaw Puzzle Size: (Horizontal) 12" X 16.5" (310mm×418mm) 285 Jigsaw Puzzle Pieces. ESKA Premium Board. Magnetic.
Magnetic Jigsaw Puzzle: This exceptionally well-made puzzles have cleverly incorporated a very thin layer of material with gentle magnetic properties underneath all the pieces, allowing the puzzle to be more stable and secure as the puzzler puts them together.
The Collector Edition arrives in a specially custom-made wood box engraved with Art X Puzzles.
Level: Fun/Complex
Collector Edition of 20 + 2 AP
Signature Details: Untitled (Ball) 2020. Acrylic on canvas, 10" x 12"
Artist Certificate: Each puzzle comes with an artist certificate. 
Biography: Krystofer Kimmel (b.1993) is an artist born in Florida and raised in Paris. Kimmel graduated in Painting from RISD (2016). He currently lives and works in Brooklyn, NY. His rich and in-depth paintings dive into the depth of the footballer world and beyond.