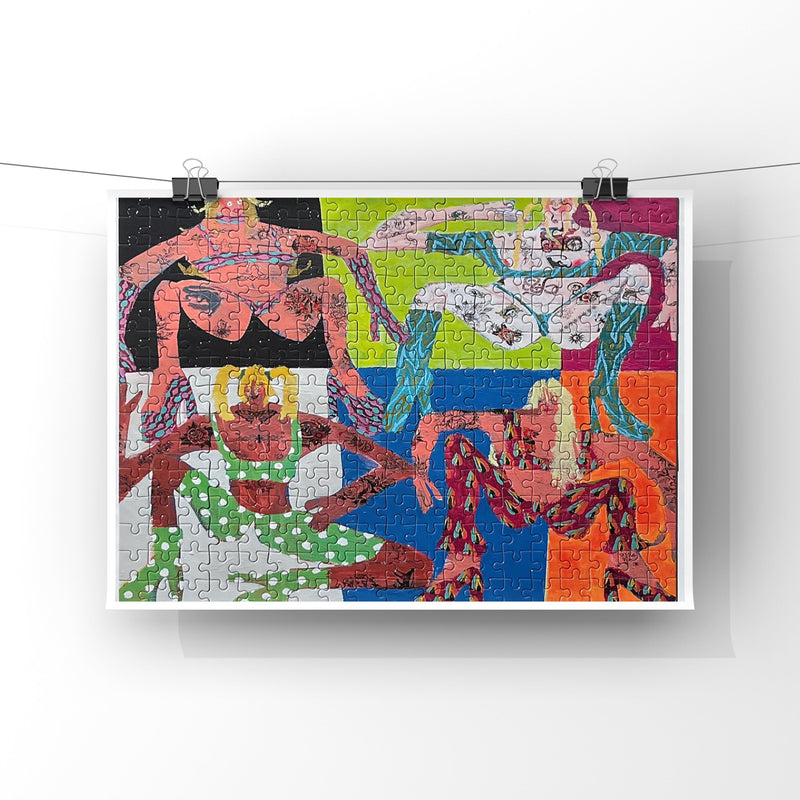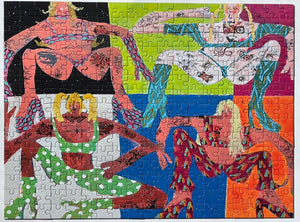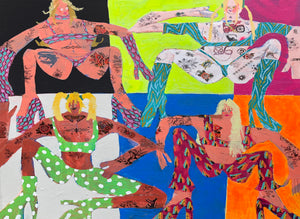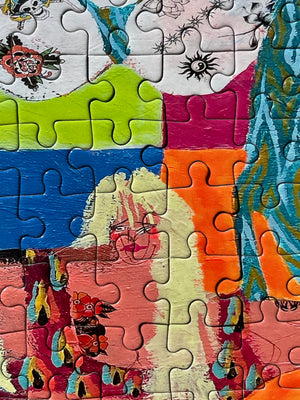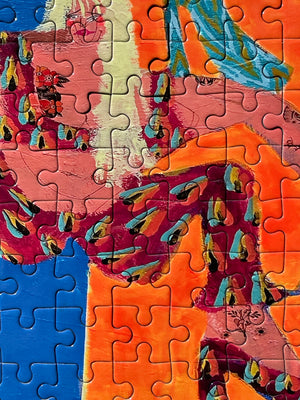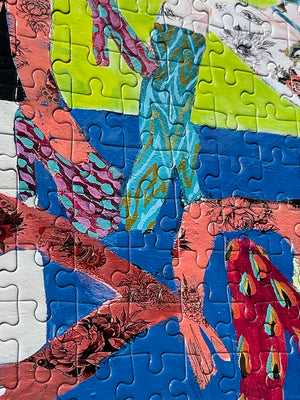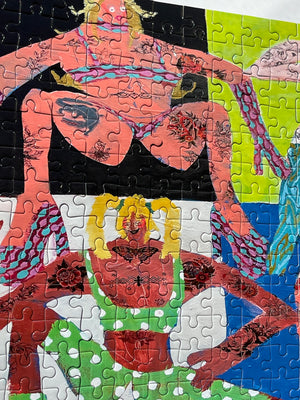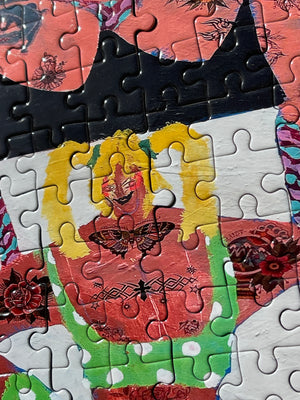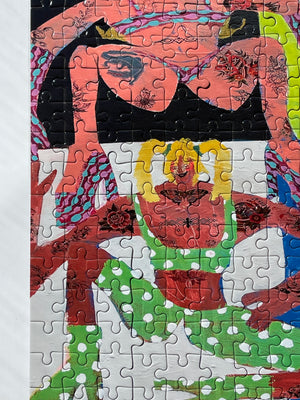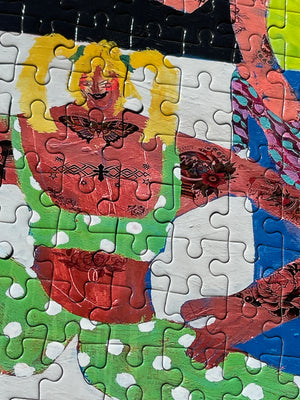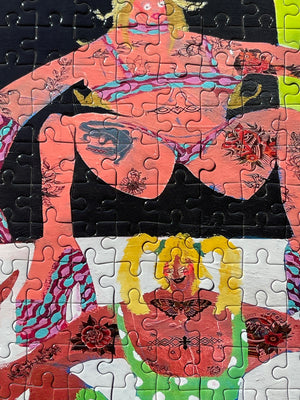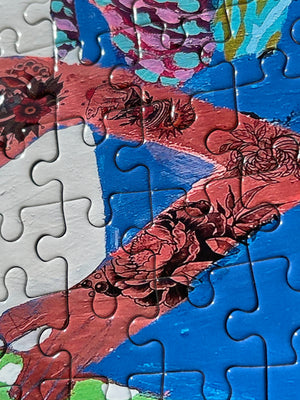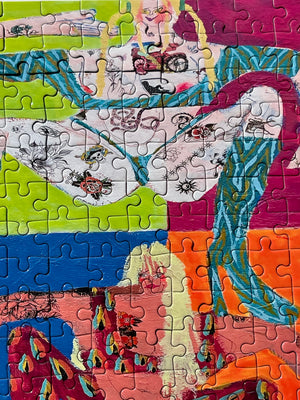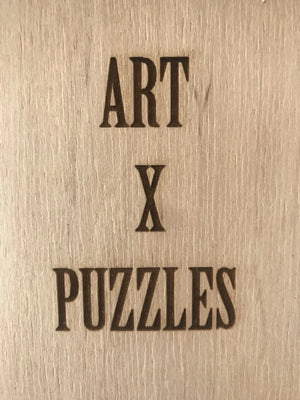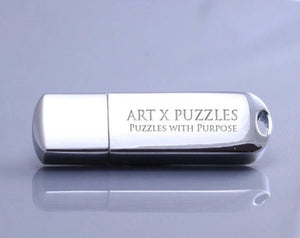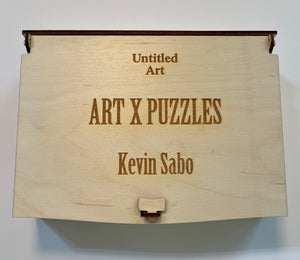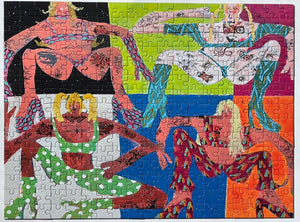 Artist Kevin Sabo Collector Edition X UNTITLED ART FAIR X NEST
b. 1992  Live and work between Virginia Beach, VA (USA) and currently based in Richmond, VA (USA). 
Live Video of Collector Edition: Click Here
There is one framed edition left at our Miami Store Location in Wynwood
Title: Deep in Club
Jigsaw Puzzle Size: 12" x 16.5" (310mm x 418mm) 285 Jigsaw Puzzle Pieces, ESKA Premium Board. FSC 100% Recycled Paper, Magnetic Layer.
YMagnetic Quality: This extremely well-made puzzle has cleverly incorporated a very thin layer of material with gentle magnetic properties underneath all the pieces, allowing the puzzles to be more stable and secure as the puzzler puts them together.
Level: Challenging
Collector Edition of 10 + 2 AP
Signature Details: Original Artwork: "Deep in Club" / 48" x 48" / Acrylic Oil Stick Mixed Media on Wood Panel / 2021. Credits: Artist and Eden Airlines
Kevin Sabo is an American artist known for creating expressive, whimsical multi-media works. Using acrylic, ink, spray and collage work, he addresses themes of queer identity whilst experimenting with form, character and fashion. 
"I think a lot of my identity lies within the pop culture I grew up with. If I were to analyze it further – the fashion and aesthetics that were celebrated back in the late 90's/early 00's weren't necessarily something I felt comfortable with, or was allowed to celebrate myself back then. Now that I'm older, just like so many other queer people – and also people who just generally enjoy eras and style – I allow myself to look back and revel in those iconic stylish moments – spaghetti straps, zig-zag parts, chunky platforms, etc." Kevin Sabo for Repsychl
Click Articles:
Kevin Sabo | Artist Interview Series | Repsychl
Artist Certificate: Each puzzle comes with an artist certificate.
Biography: Kevin Sabo is a painter (b. 1992) in Virginia Beach, VA (USA) and currently based in Richmond, VA (USA). He trained and studied art throughout his youth and graduated with a BFA in Studio Art from James Madison University in 2015. His paintings are typically multi-media - acrylic, ink, spray, collage work that is largely based around the figure, often playing with character and fashion. Themes of queer identity, satire, existential revelations can be spotted throughout his expressive work. Sabo describes his paintings as large sketches, as they are never pre-determined ahead of the end result.