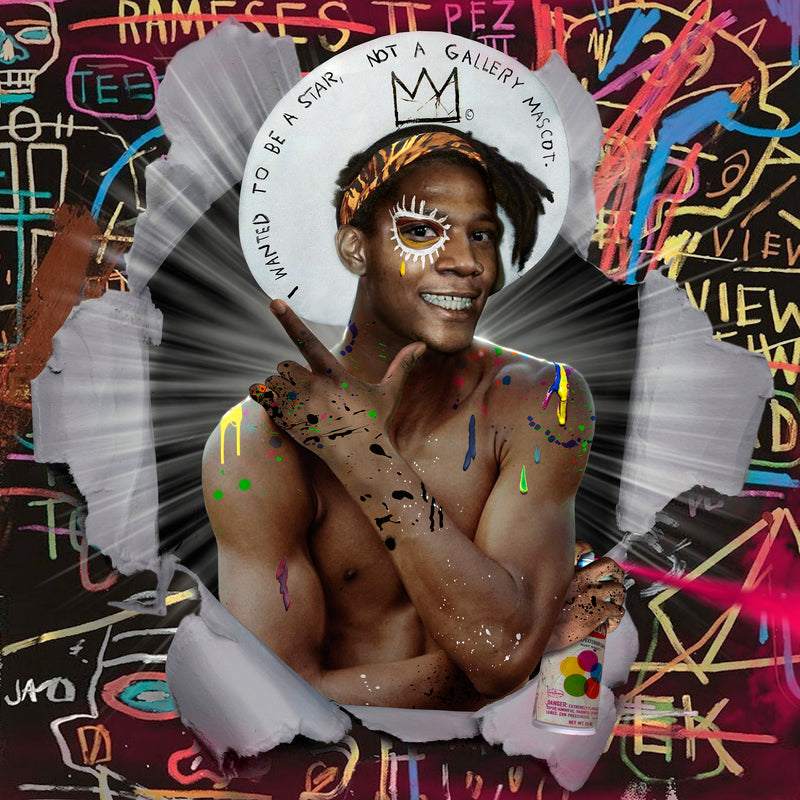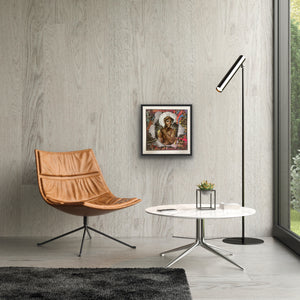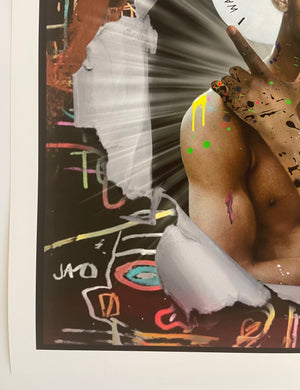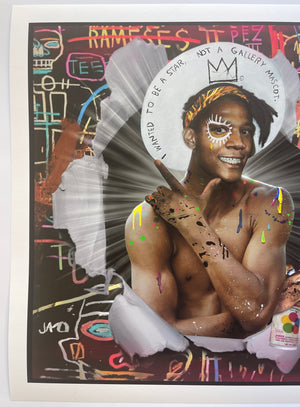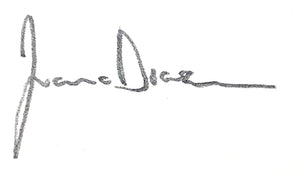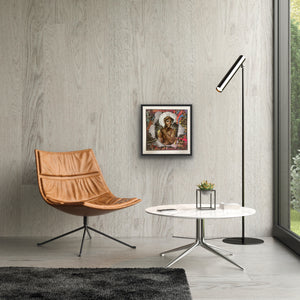 Artist Juano Diaz Collector Limited Edition Art Print
Born: 1977 Glasglow lives and works in United Kingdom.
Limited Edition Print 
Title:  'I Want To Be A Star, Not A Gallery Mascot' 2021 19" x 19", 
Edition Size: 20
Dimensions: 19" x 19" in (428.26" x 428.26 cm) | 1 in. white border
Medium: Archival Pigment Print on Hahnemühle Museum Etching 350 gsm

Signature: Signed front right, dated and numbered on reverse

Released: 2022
Signature Details: Original Artwork ' I Want To Be A Star, Not A Gallery Mascot', 2021, digital collage and paint on canvas. 
A reimagined black and white photo originally taken by photographer Sam Bolten. Juano's artwork offers a unique viewpoint using innovative artistic process based in photo collage and painting, celebrating the beloved artist Jean-Michel Basquiat. 
Click Articles:
Swindon artist Juano Diaz sells portrait of Madonna to go in New York collection Swindon Advertiser | Oct 2018
Omen Magazine NO13 | Juano Diaz | Spring 2015
Leslie and Lohman Museum of LGBTQ ART NY Magazine | THE ARCHIVE
Biography: Juano Diaz was born in Glasgow in 1977. Diaz's artistic practice executed by private commission has been placed in many high-profile international private and corporate collections worldwide. While the artist works across multiple mediums, including photography, painting, and film, his unique practice of immersive digital collage and painting appears globally in various formats.
Diaz's debuted the film Deux Ombres, which was screened at MoMA 2012, starring Pierre Commoy of the renowned french duo Pierre et Gilles. The Leslie Lohman Museum of Gay and Lesbian Art, NYC, archived and acquired the film.

A multi-media artist working across disciplines, Diaz's evokes engaging subject matter and artistic voices from the music, film, theater and more. The artist has modeled for high-profile names in both the fashion and art industries while acting for multiple directors, including Thierry Mugler. Diaz's artistic practice primarily works with digital collages and reimagines his models and subjects in fantasy settings with a unique process of hand-finishing for each image in acrylic paint. Photography imagery often taken by friends of the artist such as noted photographer Sam Bolten and other noted top international photographers are incorporated into each unique composition. The artists' international subjects continue to expand and include such notable celebrities as Madonna, Grace Jones, Jean-Michel Basquiat, Andy Warhol and many more. 

Contact us directly for framed options: info@artxpuzzles.com