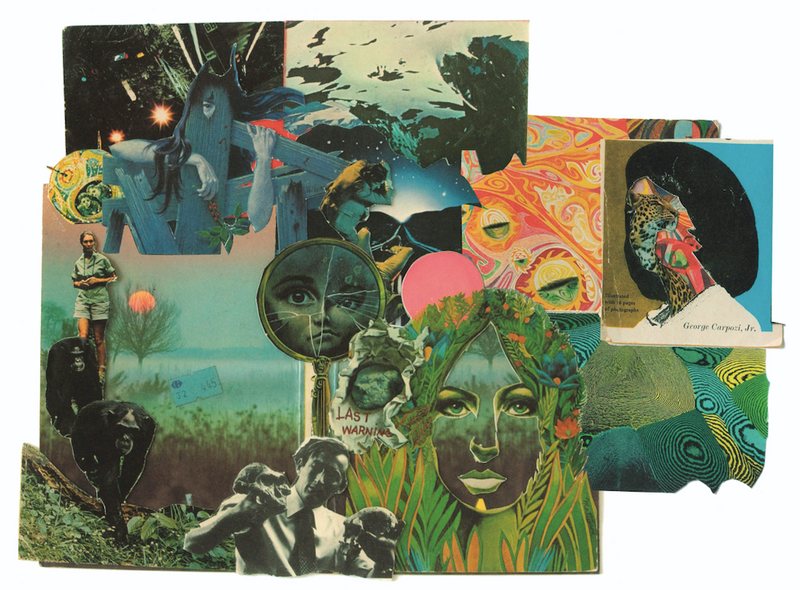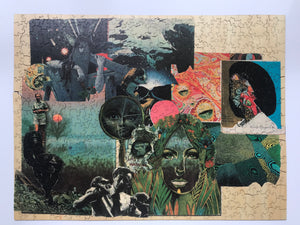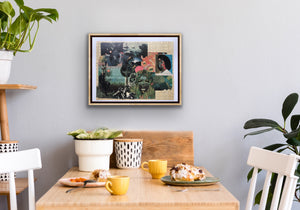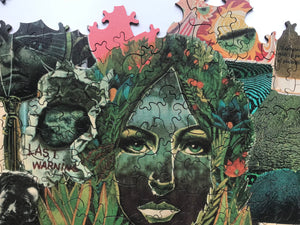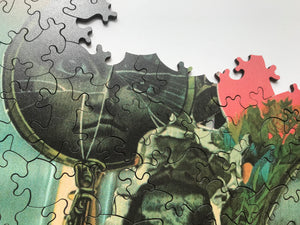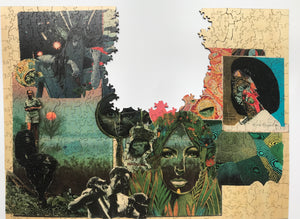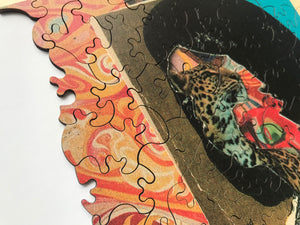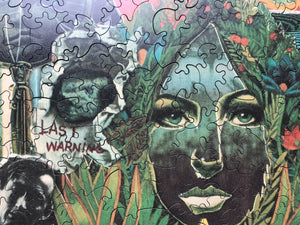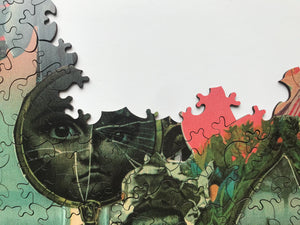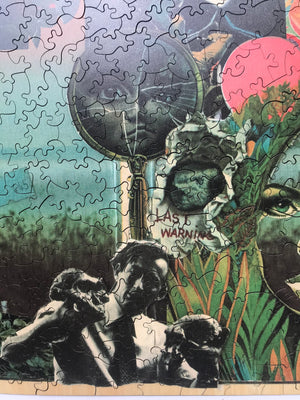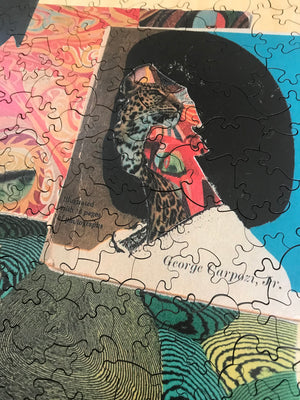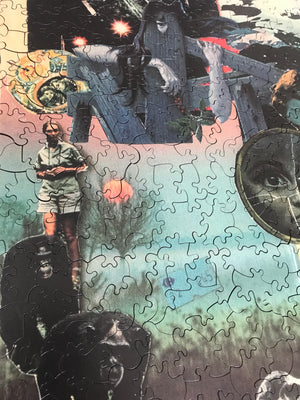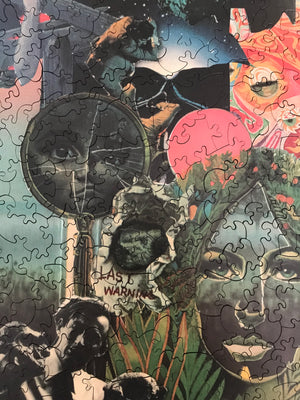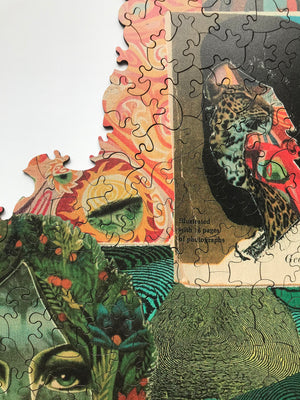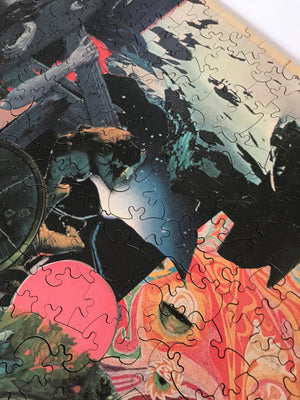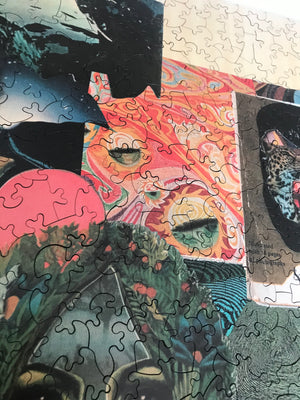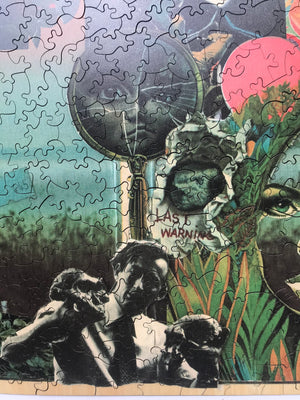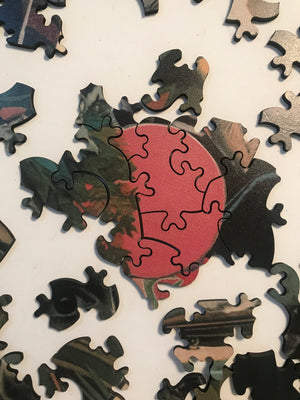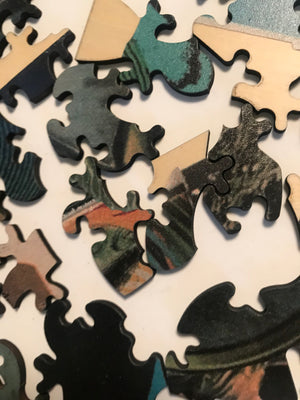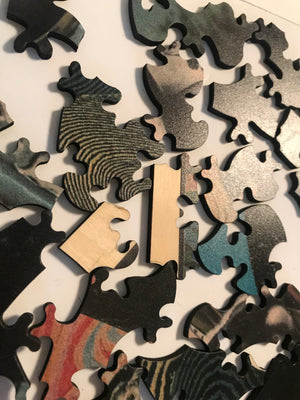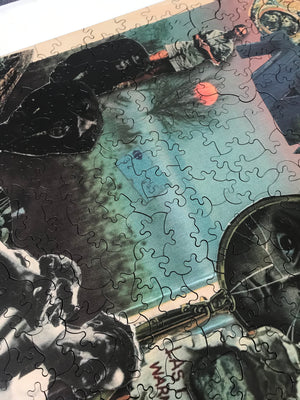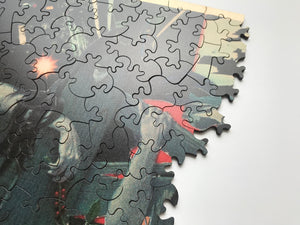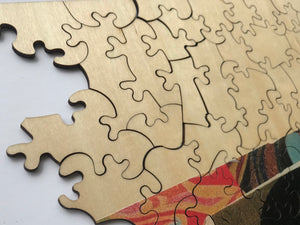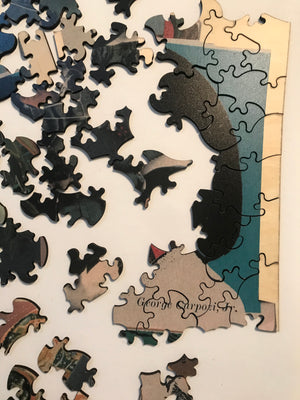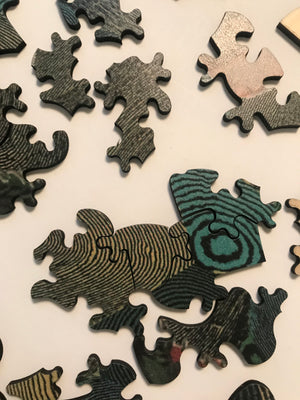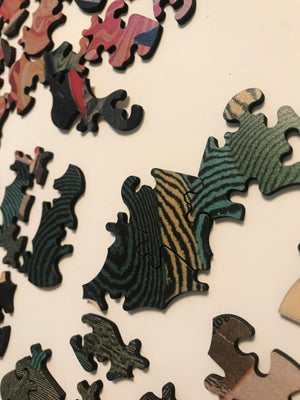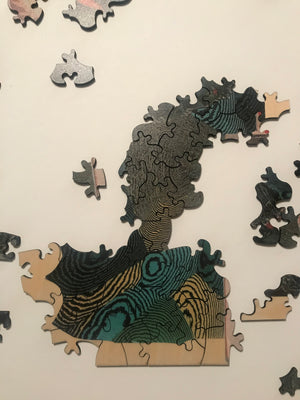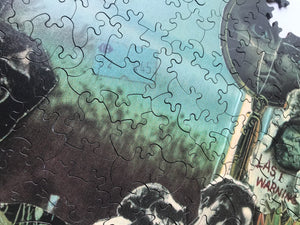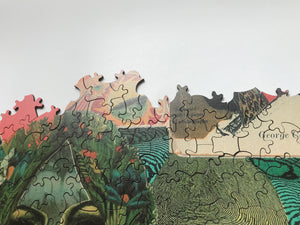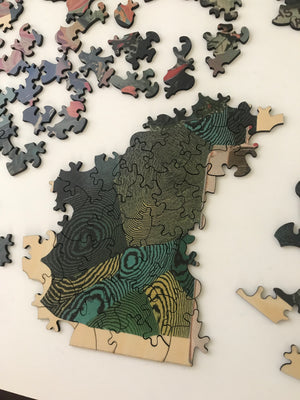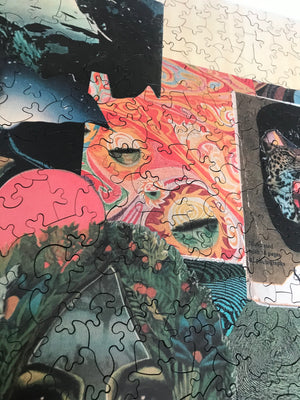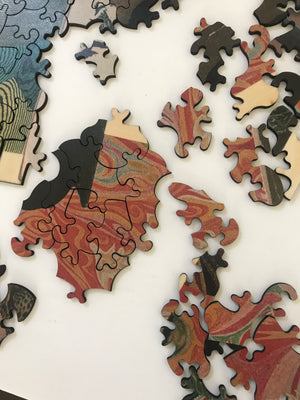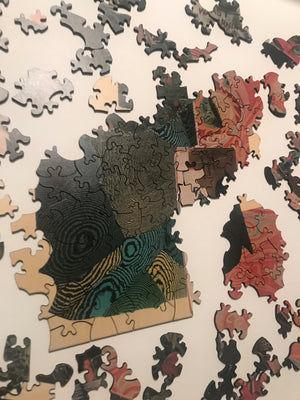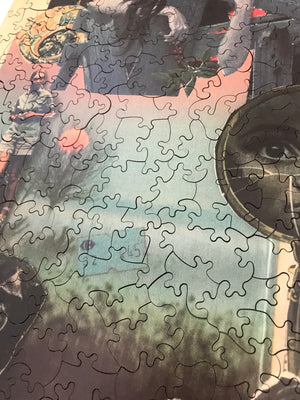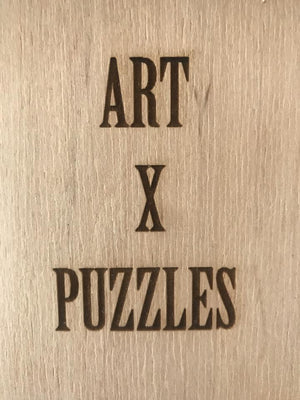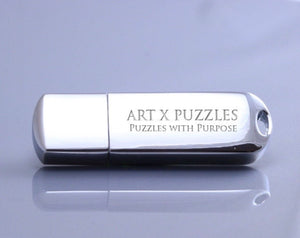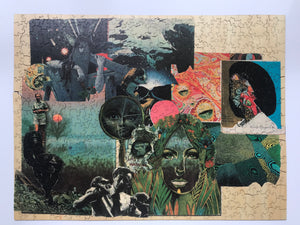 Artist Jonah Freeman and Justin Lowe Victorian-Cut Wooden Jigsaw Puzzle
Jonah Freeman and Justin Lowe Website
b. 1975 and 1976 | currently work and live in New York City | United States
Title: High Entropy Breakfast ( I Feel Alright), 2020
Live Video of Jigsaw Puzzle: Click Here 
Jigsaw Puzzle Size:  24" x 18" (609.6mm x 457.2mm) 503 Irregular Knob Style Pieces, Victorian Cut Wooden Puzzle. Produced with laser cutting technology, the wood pieces contain a campfire scent. Using 3mm plywood, premium direct UV allows direct printing onto the wood using UV technology.
This Collector Edition arrives with a Pre-Assembled Option and separated onto 2 to 5 cardboard squares according to size. The AXP Collector Editions comes ready to slide together for a complete instant puzzle and/or to be broken down for puzzling fun and/or framing! 
The Collector Edition arrives in a specially custom-made wood box engraved with Art X Puzzles.
Collector Edition of 20 + 2AP
Level: Challenging
Signature Details:
"Tapping into the sense that the 21st century has come to seem like a stage set – pliable, flimsy, contrived – Freeman and Lowe mix different doses of retrofuturism. It's as if Alice has fallen through the looking glass and woken up on the Starship Enterprise" states writer Daniel Cuplan
Click Articles: Jonah Freeman and Justin Lowe Review: Fear and Loathing in a Mayfair Gallery by Daniel Cuplan | Frieze
Jonah Freeman and Justin Lowe bring a crystal paradise to Marlborough Gallery by Gabrielle Golenda | The Architect's Newspaper
Artist Certificate: Each puzzle comes with an artist certificate.
Biography:
Since 2007, Jonah Freeman and Justin Lowe have been collaboratively drawing on a series of historical and fictional narratives to create large-scale, mazelike architectural installations. Their explorations of architecture as immersive sculpture are realized by reimagining dystopian visions, psychotic episodes, and the workings of drug-related subcultures. Their joint practice has led to solo exhibitions at Art Basel: Basel and the Museum of Contemporary Art, Los Angeles, CA, as well as numerous group exhibitions worldwide. In 2014, Robert Miller Gallery commissioned and featured their collaborative site-specific large-scale dystopian installation, titled Profanity in the Sky.