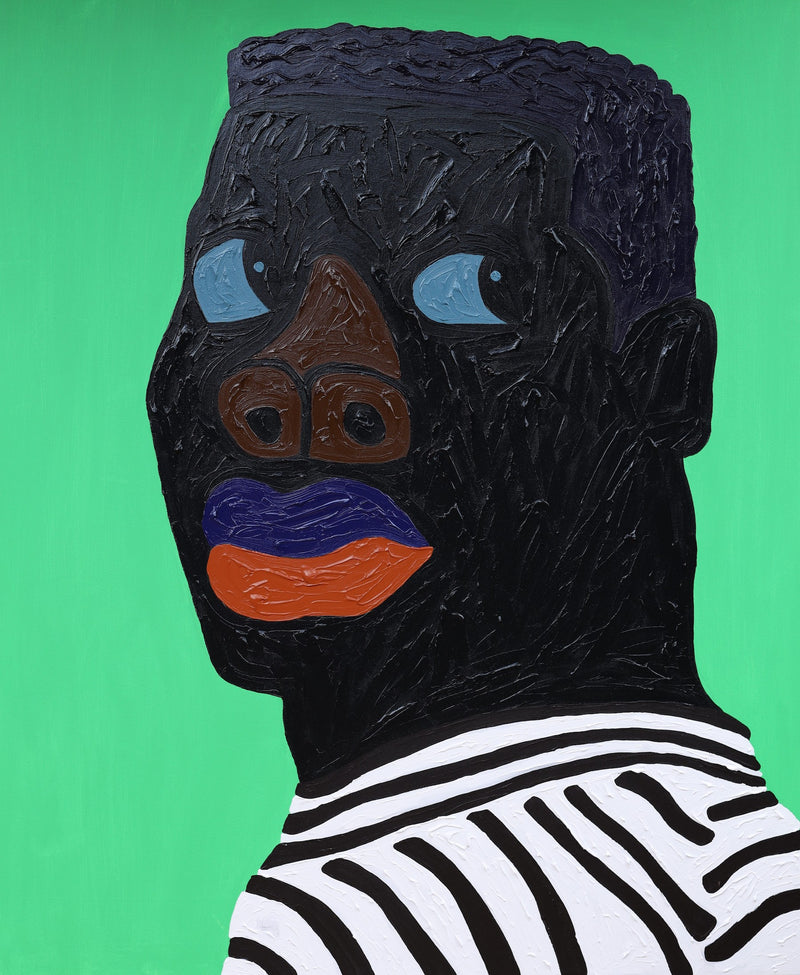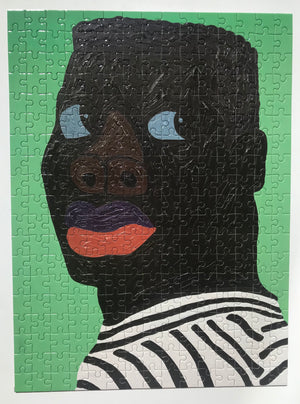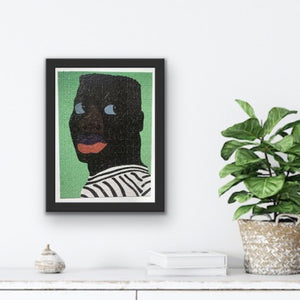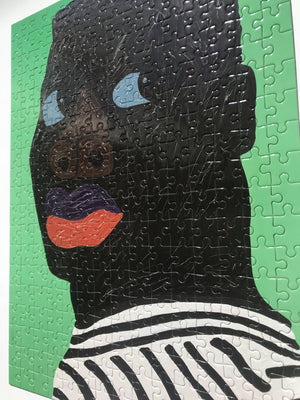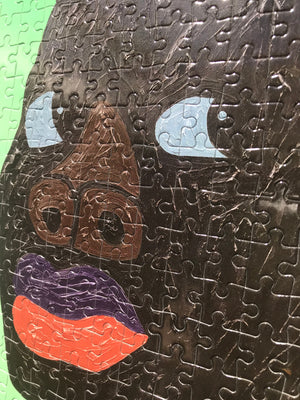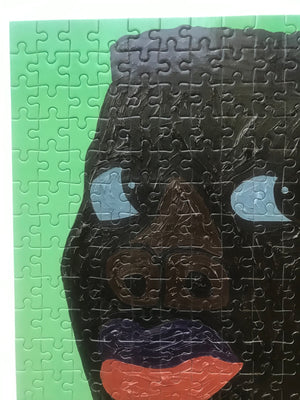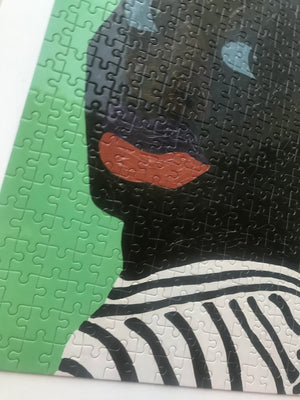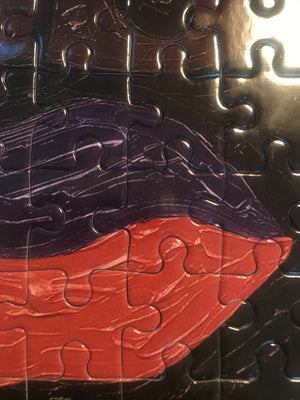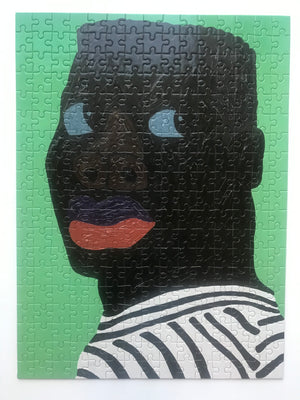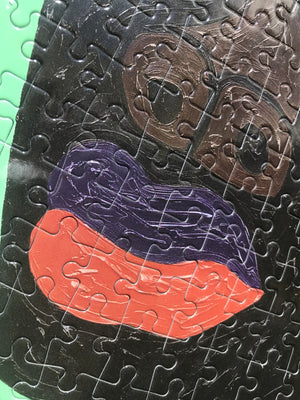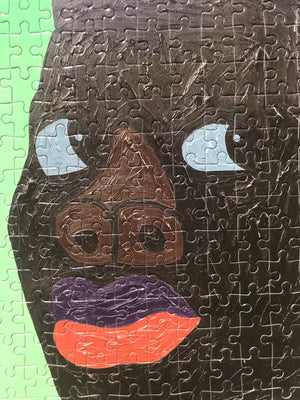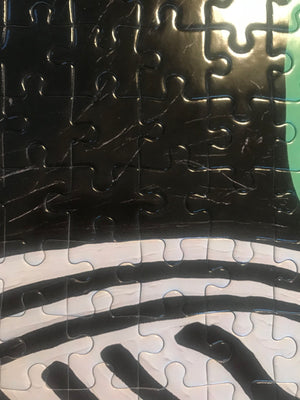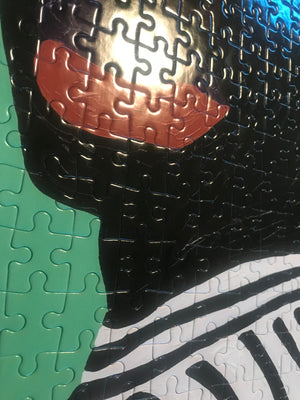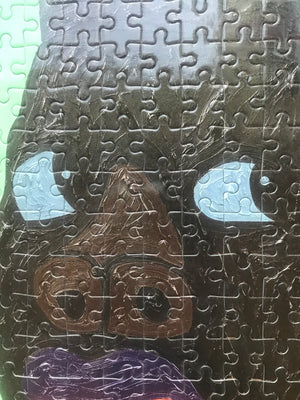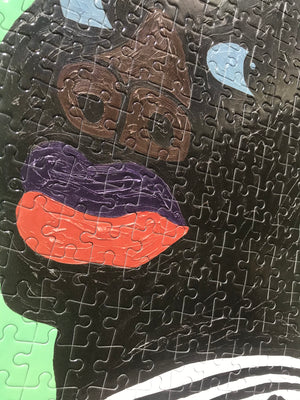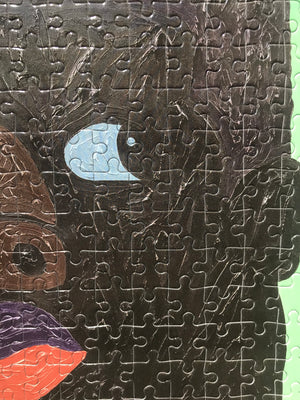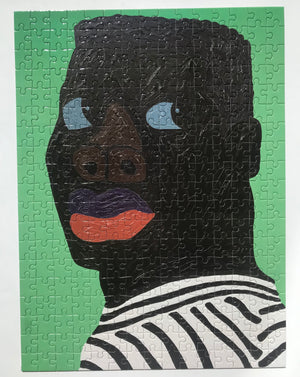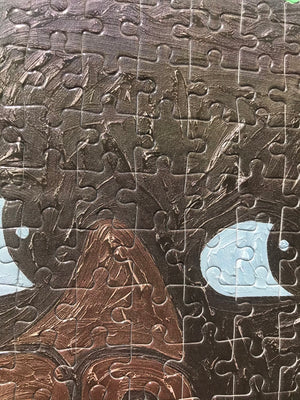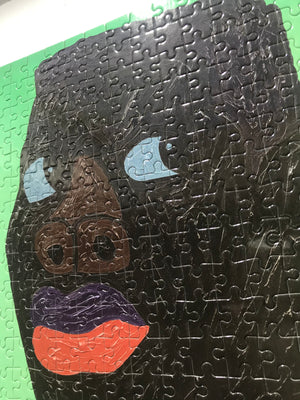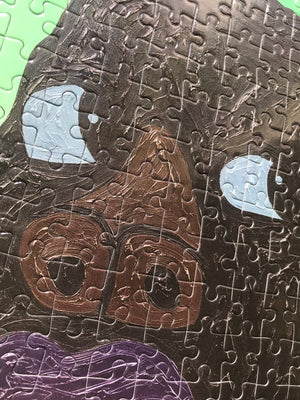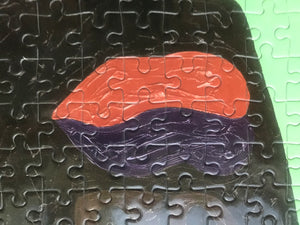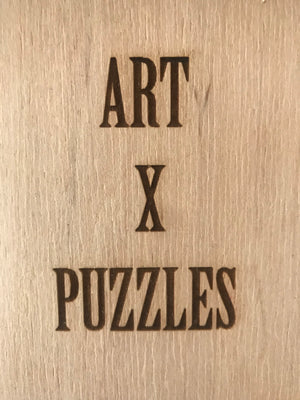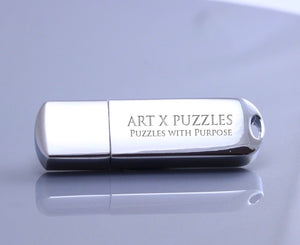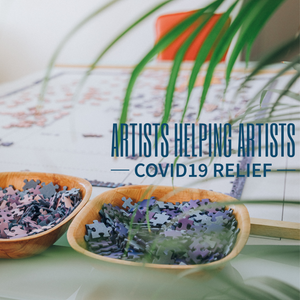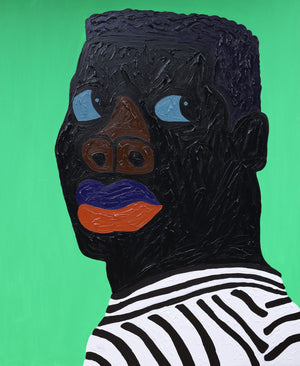 Artist Isshaq Ismail Collector Edition Jigsaw Puzzle
b. 1989 Accra, Ghana and currently lives and works in Ghana
Title: "Nonchalant 2, ("Nana Kwesi wiafe)"
Live Video of Jigsaw Puzzle: Click Here
Jigsaw Puzzle Size: 12" x 16.5" (310mm×418mm) 285 Piece Puzzle, cardboard thickness (1.9mm) ESKA Premium Board. FSC 100% Recycled Paper
This Collector Edition arrives with the Pre-Assembled Option and separated onto 2 cardboard squares. The AXP Collector Editions comes ready to slide together for a complete instant puzzle and/or to be broken down for puzzling fun and/or framing! 
Collector Edition of 20 + 2AP
Level: Challenging
Signature Details:
Title: "Nonchalant 2, ("Nana Kwesi wiafe)", 2020 Medium: Acrylic on Canvas | Size: 60 x 50 in. (152.4 x 127 cm) Collection of Amoako Boafo's King Collection, Accra, Ghana Image credit and copyright: © Isshaq Ismail and Destinee Ross-Sutton

"Desire, longing, wonderment, strength, resilience, power and hope can be seen in the face and figures of my work. I employ thick, loose, flat and cryptic gestural brushstrokes of Acrylic paint without inhibition, fear or conformity, like the way a sculptor sculpts human figures from clay, I sculpt my figures with the brush. The images I create become metaphors of people's sentiments and also serve as protagonists to represent the masses and advocate for the voiceless. Not trash, but people. Not remnants, but lives - look closer and they will tell you their stories. I usually do not base my works off of any particular individuals, usually they are creations of my imagination, but this particular work entitled "Nonchalant 2, (Nana Kwesi wiafe)" is inspired by a photograph of an acquaintance called "Nana Kwesi Wiafe." I wanted to explore a reminiscent portrait that reveals desire, longing, strength, power and resilience. - Isshaq Ismail
Click Articles:
The Essence of African Art: Isshaq Ismail by David Omari  Unorthodox Review
Biography: Isshaq Ismail (b.1989 in Accra, Ghana) is a Multidisciplinary Artist and and like his peers Amaoko Boafo and Otis Kwame Kye Quaicoe, a product of Ghanatta College of Arts and Design in Accra, Ghana. He investigates and explores grotesque figures and textures in his paintings. Ismail's works are a conversation on place and identity, providing an intimate look at social, cultural and political realities of living in this dynamic 21st century and poetically expressing how those realities ultimately impact one's identity, and all about emotions and moods of the society.