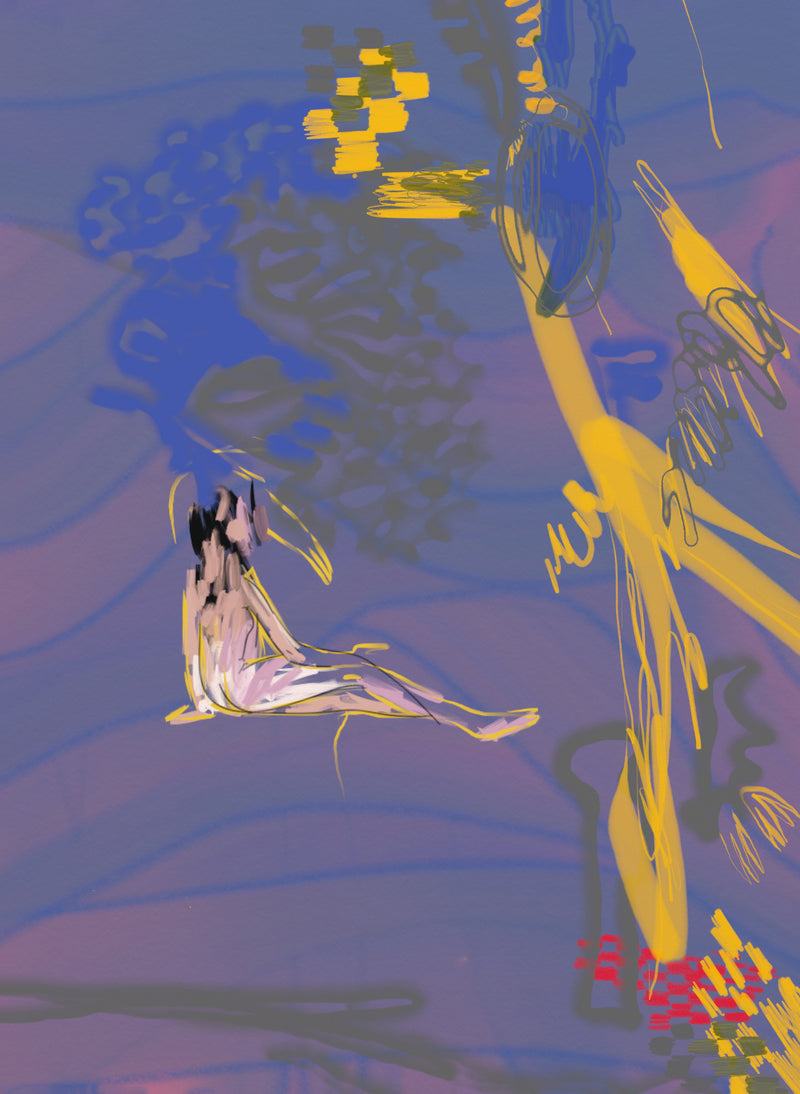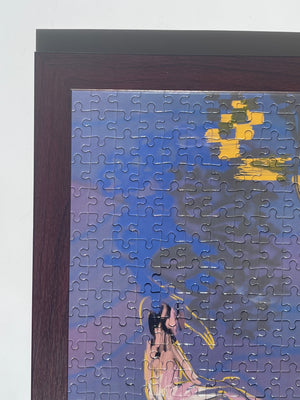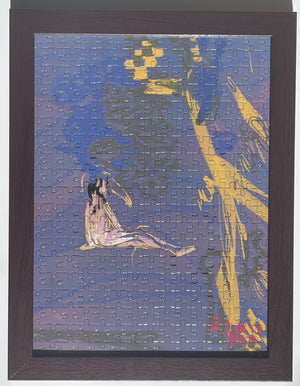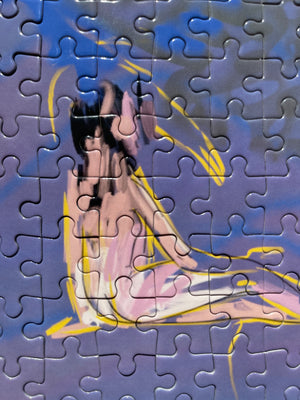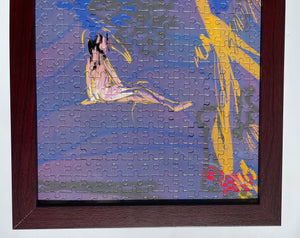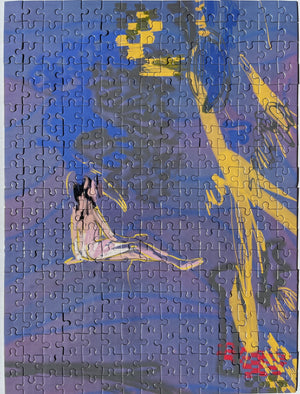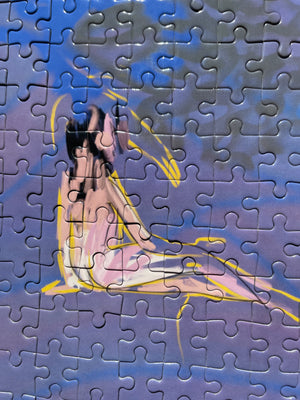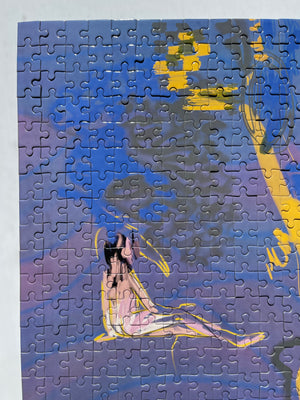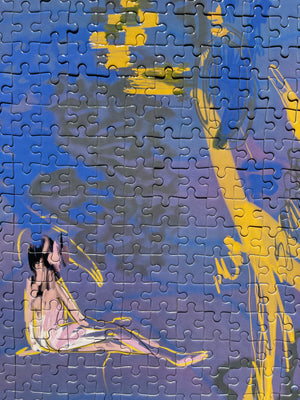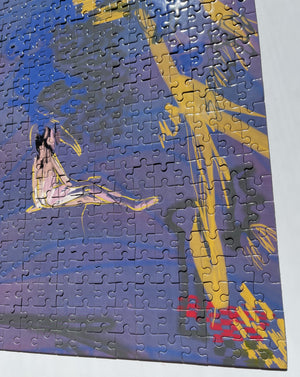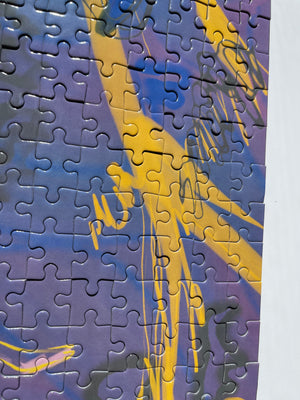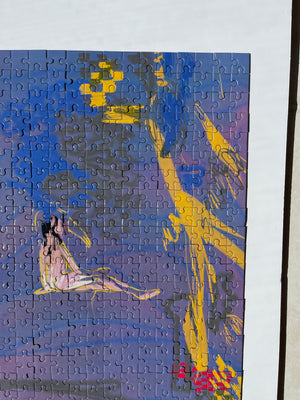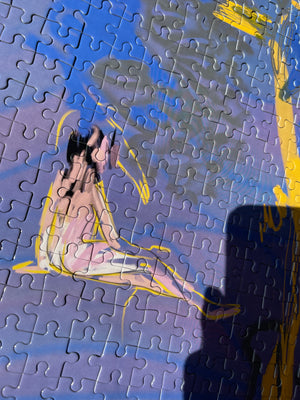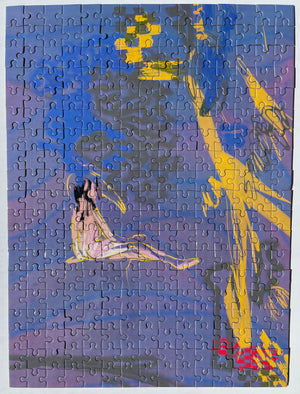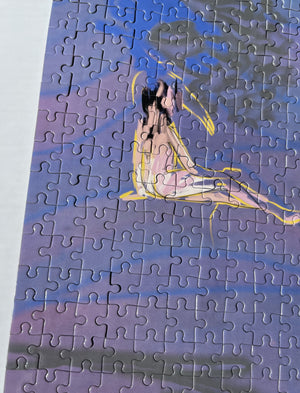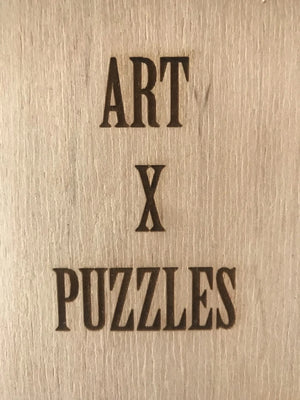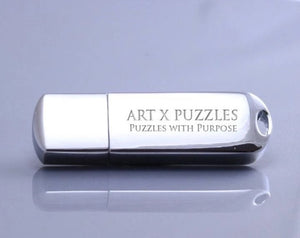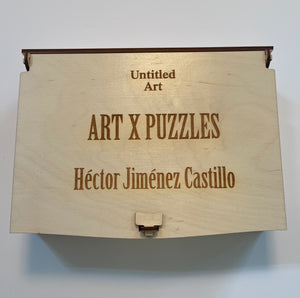 Artist Héctor Jiménez Castillo Collector Edition X UNTITLED ART FAIR X NEST
Héctor Jiménez Castillo Website
b. 1992 Lives and works in Guadalajara, Jalisco, MX.

There is one framed edition left at our Miami Store Location in Wynwood
Title: Re-mix
Jigsaw Puzzle Size:  (Vertical) 12" x 16.5" (310mm x 418mm) 285 Jigsaw Puzzle Pieces, ESKA Premium Board. FSC 100% Recycled Paper, Magnetic Layer.
Magnetic Quality: This extremely well-made puzzle has cleverly incorporated a very thin layer of material with gentle magnetic properties underneath all the pieces, allowing the puzzles to be more stable and secure as the puzzler puts them together.
Level: Challenging
Collector Edition of 10 + 2 AP
Signature Details: Original Artwork: Title: Re-mix size: 12×16.5" Medium: digital drawing year: 2021 | Credits: Artist Studio and guadalajara90210
This work is a blending of two different drawings; as its title suggests, by overlapping divergent times, backgrounds and figures a new single composition emerges. It depicts a human silhouette gazing into a mess background, the calmness from the figure reminds as a pictorial gesture  while contrasting with the strong and vivid colors from the background.
In his first solo exhibition in Spain at the Espacio Minimo gallery, entitled "Trasnochar, pulir y roer", curated by Omar López-Chahoud, the Mexican artist HÉCTOR JIMÉNEZ CASTILLO presents works created for the occasion, which seems to have been made in the transition between sleep and awakening, or after a long wakefulness or insomnia. They could be called 'bed drawings', 'lectulo graphis' or 'imago-noctámbula' and they are the result of a process without prior judgments, where both the silhouettes and the space-background relationship between them are distorted. The figures propose choreographies, moments of proxemics and gaze games in these environments. It is an approach to action through drawing, a relationship between the body and its possibilities within a visual universe that requires its own laws and rules.

Jiménez Castillo's work is influenced by intuition, chance, and the use of aspects of his own biography that emerge from the body as a catalyst and mediator of experiences, context, and knowledge. His artwork frequently describes human vulnerability and examines identity and intimacy. The artist investigates the production of images that are inspired by our unconscious and explores them in different media that include choreography, texts, drawings and sculptures.
Click Articles:
Sobre escultura y relaciones de tensión en la cultura by Alejandra Carrillo | El Diario
TRASNOCHAR, PULIR Y ROER: HÉCTOR JIMÉNEZ CASTILLO EN ESPACIO MÍNIMO | Arte Aldia
Artist Certificate: Each puzzle comes with an artist certificate.
Biography:Jiménez Castillo's practice is inɥuenced by intuition, chance and the use of his own biography. His work frequently depicts human vulnerability and examines identity and intimacy. Castillo investigates the production of images that are inspired by our unconscious and explores them in different media including choreography, text, drawing, and sculpture. His work process can be described as methodically organizing an unveiling of his own reality and that of others while playing with notions of chance. He is a co-founder and active member of the Arrogante albino artist lab, Arrogante's work could be considered a collage of media that has the body as its research center. Castillo also had collaborated and performed with other artists in speciɤc projects: Claudia Cisneros (MX), La Compañía Opcional (MX-SP), Alejandro Mendicuti (SP), Tamara Cubas (UY), Lara Brown (SP), Micheangelo Miccolis (MX), Teatro Ojo (MX), Heesoo Agnes Kim (KR).