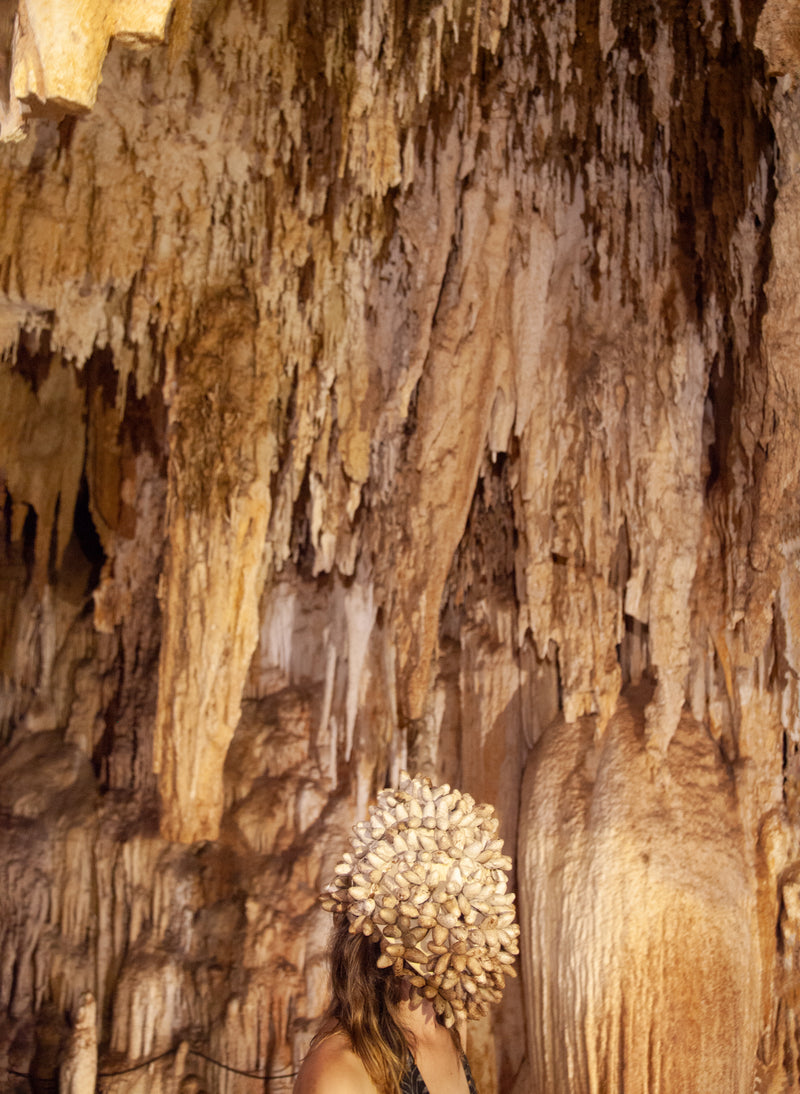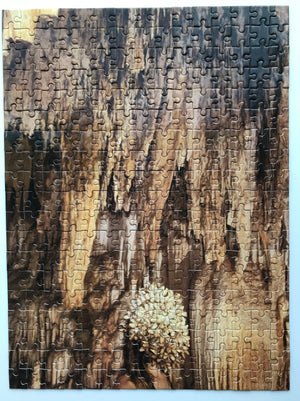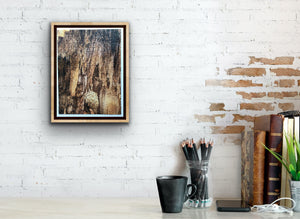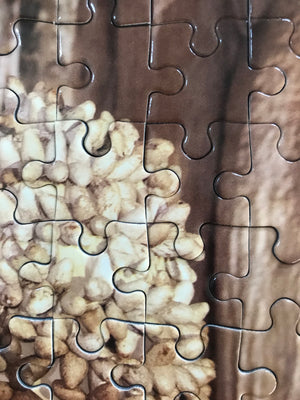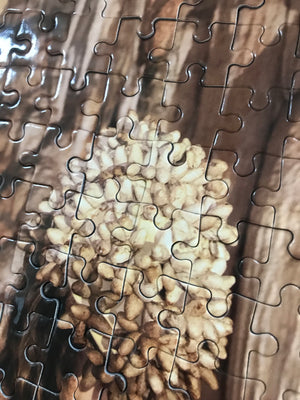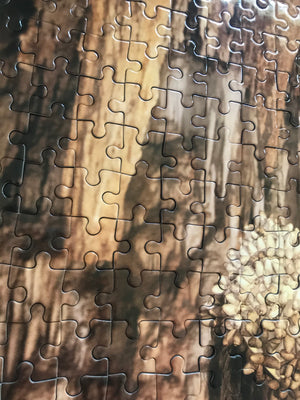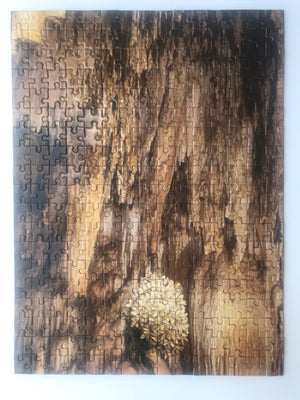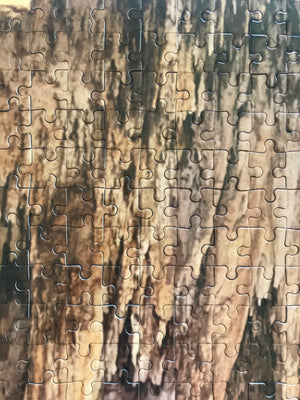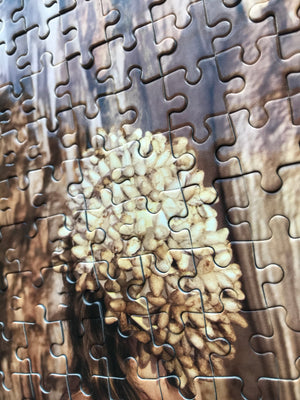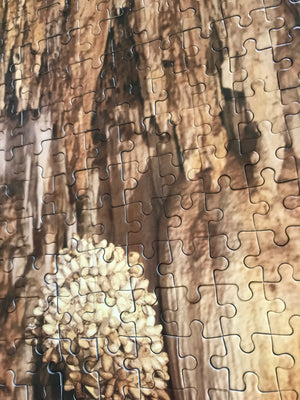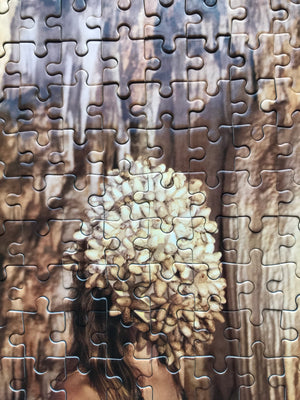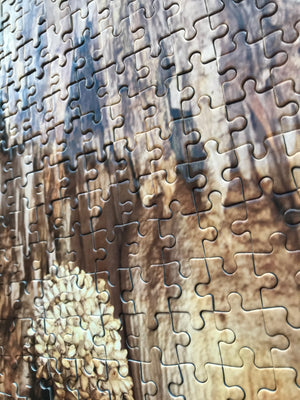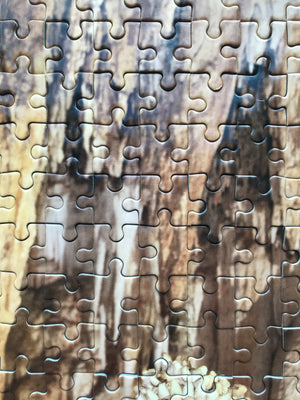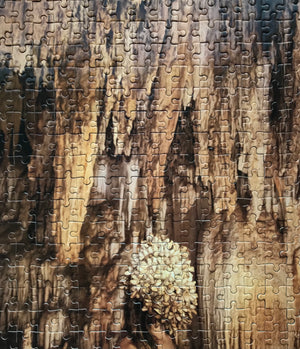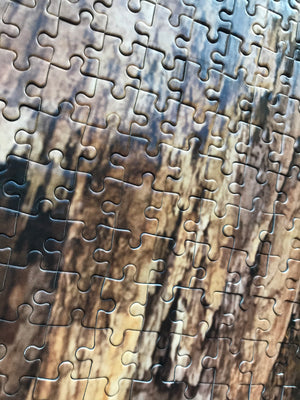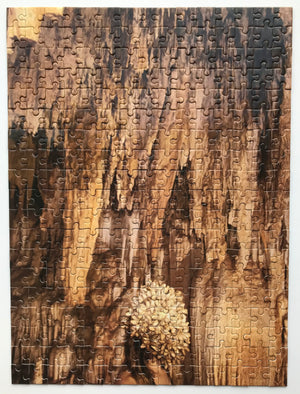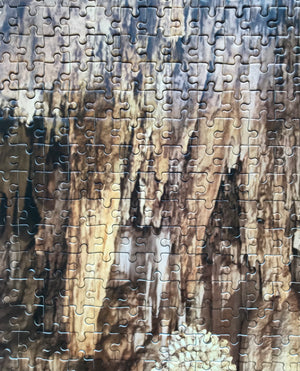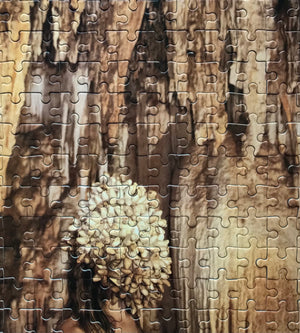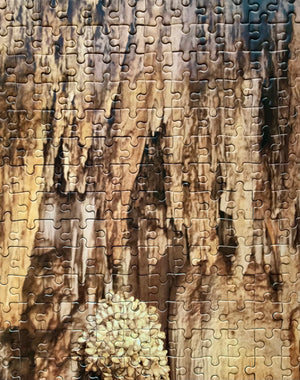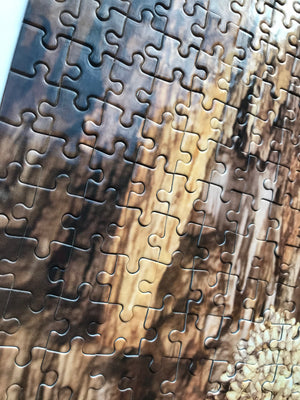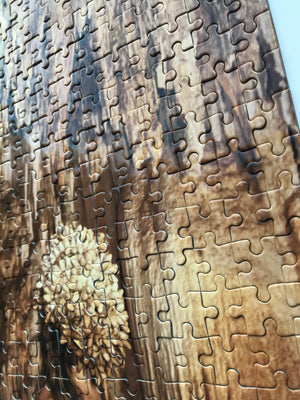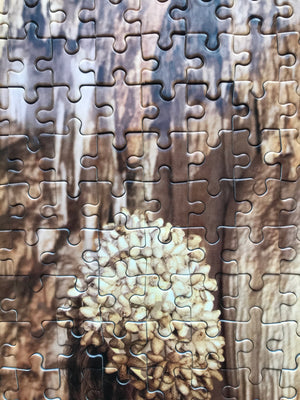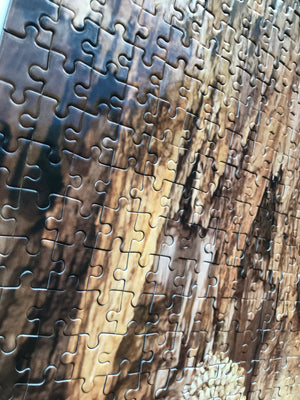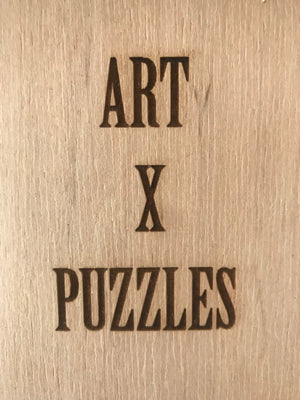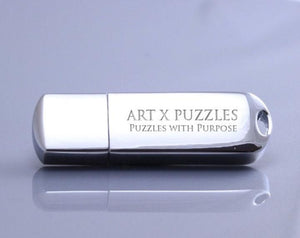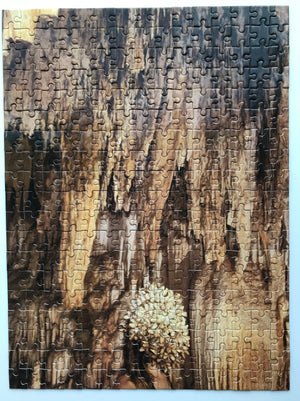 Artist Fritzia Irízar Collector Edition Jigsaw Puzzle
b. 1977 lives and works in Mexico
Title: Untitled
Live Video of Jigsaw Puzzle: Click Here 
Jigsaw Puzzle Size:  (Horizontal) 12" x 16.5" (310mm x 418mm) 285 Jigsaw Puzzle Pieces, ESKA Premium Board. FSC 100% Recycled Paper, Magnetic Layer.
This Collector Edition arrives with a Pre-Assembled Option and separated onto 2 cardboard squares. The AXP Collector Editions comes ready to slide together for a complete instant puzzle and/or to be broken down for puzzling fun and/or framing! 
Magnetic Quality: This extremely well-made puzzle has cleverly incorporated a very thin layer of material with gentle magnetic properties underneath all the pieces, allowing the puzzles to be more stable and secure as the puzzler puts them together.
Collector Edition of 10 
Level: Complex
Signature Details: Original Artwork:  Untitled (cavern, cuatro espejos project) Photography, c print digital 90×120 CM 2018-2019
Fritzia Irizar's conceptual artworks test the elusive forces of value as it is expressed in economic and symbolic forms including labor, precious materials, money, and myths.Her work refers to the flow of money on an individual scale and to the consumption of the work of art.
Several of her projects have incorporated diamonds and salt–both crystals and similar in appearance, both used as currency in different historical moments.Salt is prized for its food preserving properties. By contrast, diamonds have been valued only for the purity of their appearance. The notions of these materials' value are subject to the beliefs and fantasies, a complexity alluded to in her pieces.
Fritzia Irizar works recognizes that history and science are almost fictions, built on small surfaces of knowledge and are subject to the decision of a few individuals. However, they are fictions that we want to hold: as acts of faith, of belonging, of will or certainty
Taken out of its typical environments, the currency Irizar uses in her works takes on symbolic qualities that speak to the construction of desire and value.
Click Articles:
ARTFORUM: Best Exhibitions in 2019 by Ruth Estévez | ARTFORUM
An Explored Conversation with Fritzia Irizar | Arte Realizzata
Omar Lopez-Chahoud Curator Choice Capsule Collection 
Artist Certificate: Each puzzle comes with an artist certificate.
Biography: Fritzia Irizar looks at the emotional, economic, and cultural values assumed by objects, interrogating the systems that propagate, authenticate, and sustain such readings. Based in Culiacán, Mexico, Irizar is particularly interested in geological objects of mythical and economic value. Although currency is a large part of Irizar's investigations, her work extends beyond explorations of economic systems, examining the relationship between communities and the raw minerals from which currency is produced, and revealing the sociocultural myths surrounding the production of value. Irizar also focuses on the ways in which surface appearances affect perception; she often works with salt crystals and diamonds, two objects that look similar but are worlds apart in market value.