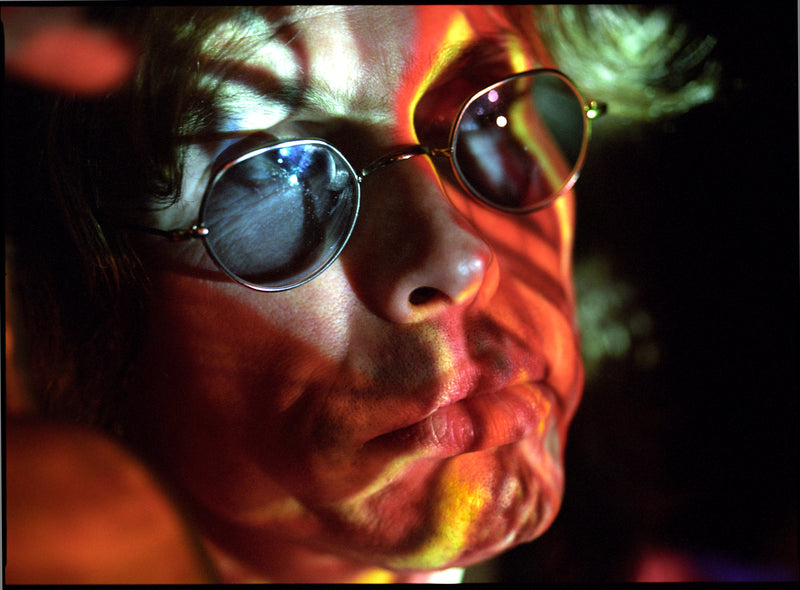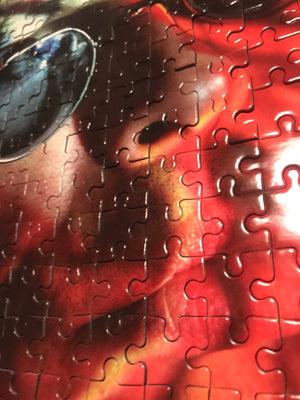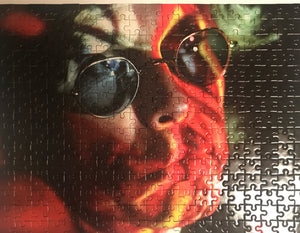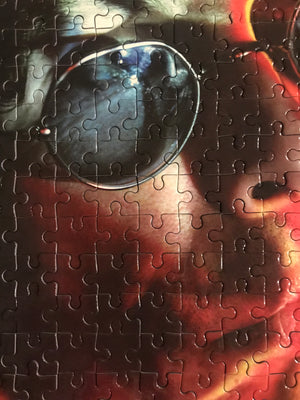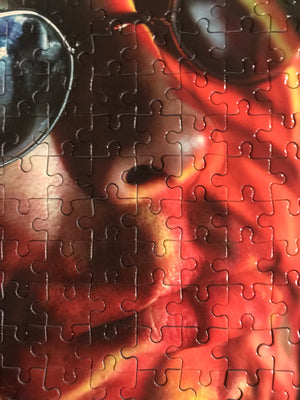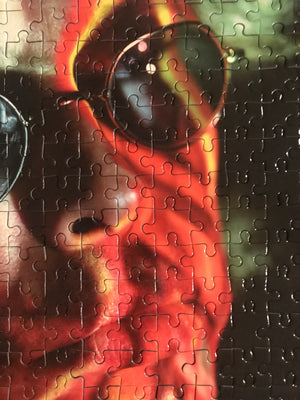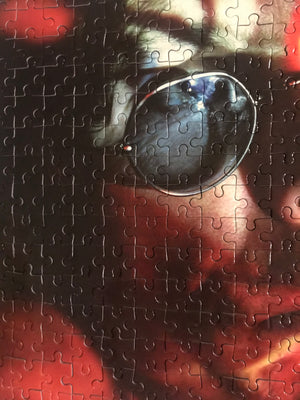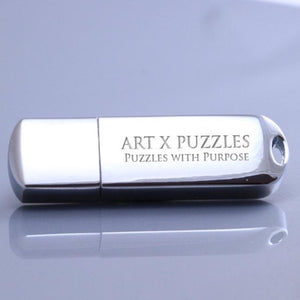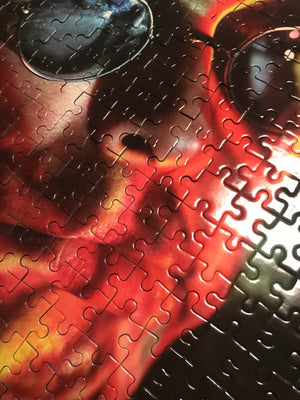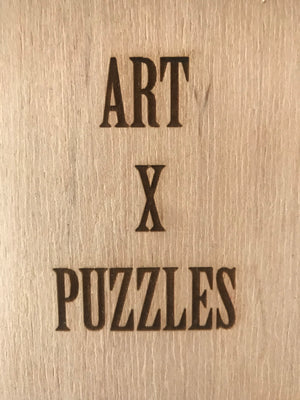 Artist Eric Payson Collector Edition Jigsaw Puzzle
The artist currently lives and works between New York City and Tuscon Arizona | United States
Title: Steven Tyler
Live Video of Jigsaw Puzzle: Click Here 
Jigsaw Puzzle Size: (Horizontal) 12" X 16.5" (310mm×418mm) 285 Jigsaw Puzzle Pieces. Eska Premium Board, Magnetic Layer. 
Magnetic: They have cleverly incorporated a very thin layer of material with gentle magnetic properties underneath all the pieces, allowing the puzzle to be more stable and secure as the puzzler puts them together.
This jet-set puzzle will dazzle your eyes with multiple layers of color and dynamic 285 pieces of fun for hours! For fans of music, entertainment or photography this challenging puzzle will provide you a different view into photographer and artist Eric Payson's journey and artistic process. The gloss finish and specially die-cut puzzle pieces make this collector's item a wonderful keepsake for years to come! 
The Collector Edition arrives in a specially custom-made wood box engraved with Art X Puzzles.
Level: Challenging/ Fun
Collector Edition of 20 + 2 AP
Signature Details:
Original Artwork: Steven Tyler, 11" x 14" Photograph
From the series titled "THE AMERICANS". About the photographs of Robert Frank (published by Robert Delpire in a cult book "THE AMERICANS"), Jack Kerouac wrote in 1958: "You look at these photos, and in the end you no longer know at all which is the saddest of two, a jukebox or a coffin ". Eric PAYSON loves cars. He has driven many. Most of his photos are taken from his car. His car allows him to consume more: more subjects, more passersby, more clicks. A machine to speed up time. Payson's photographs are American news, stolen moments. The window is its setting, the city, an abundant resource for a compulsive photographer.  His car is him, his continuation, his house.  He grew up in front of the television screen and this addiction never left him. His images sometimes resemble freeze-frames of reality TV.  Self-taught and unconventional, his passion for the image comes from the American pop culture of the 80s and 90s, fueled by MTV.

Britt Salvesen, curator at LACMA (Los Angeles County Museum). said of Payson:
"He sees America as an idea that ignores its own inconsistencies."

Wandering characters, crossing endless spaces, deep America has always fascinated artists. The "reality check" shines through with ordinary lives, the beach, a cowboy seen from behind, like a resurgence of the past, a black beauty with gold claws, the face of Aerosmith in a rainbow of artificial happiness ...  The representation of these scenes is accompanied by an aesthetic of movement. Characters in action sometimes appear blurry. The car, always present and essential, remains a last refuge, a guarantee of isolation ... and of confinement against the uncertainties of the world ...  his spirit of "road movie" dear to Kerouac, always remains in the objective of Payson.
"Looking at these photos seems almost voyeuristic, with the projection lines and greenish tint lending them a security camera air. It evokes a creepy, future-imperfect feel, and the camera's ability to capture the television's transitional images, the in-between times that the brain filters, gives the frames a rawer and more personal feel, rendering the subjects extremely vulnerable. Each shot of the television captures more motion than a camera at a live event would, and renders each picture simultaneously alien in nature and extremely organic in content."
Artist Certificate: Each puzzle comes with an artist certificate.
Biography: Eric Payson is a photographer and performance artist. Solo exhibitions of his photographs have been mounted at Galerie Bodo Niemann, Berlin and Rene Fotouhi, East Hampton, New York. Payson's first book with powerHouse, Bobcats (2002), is a touching portrait of the Bobcats, an all-girls softball team in Tucson, Arizona. He lives in New York and Tucson, Arizona.