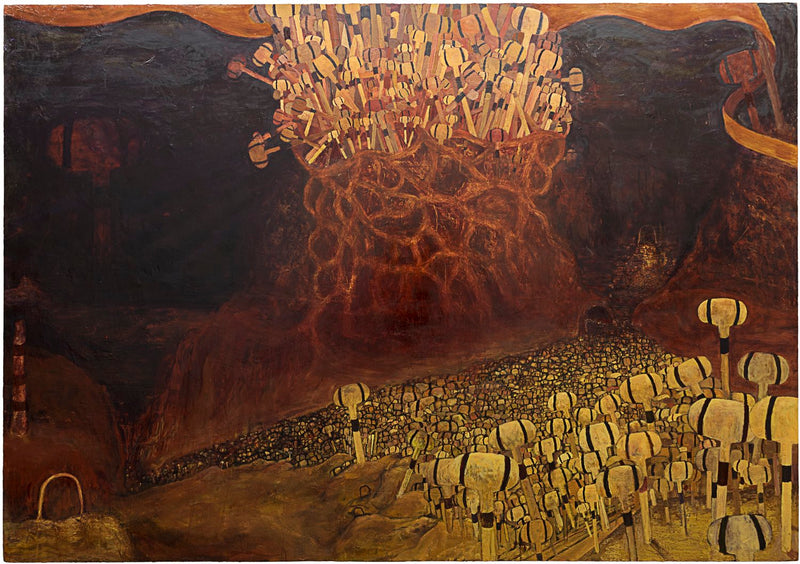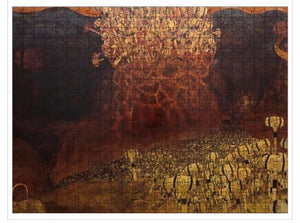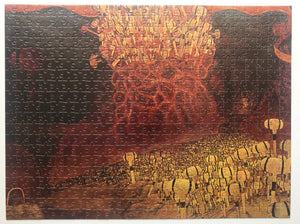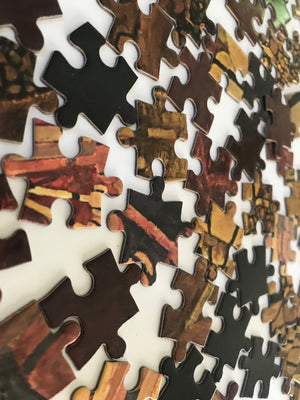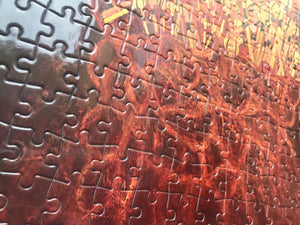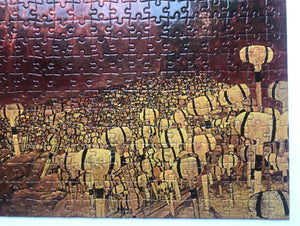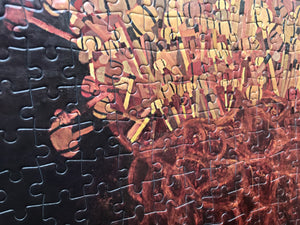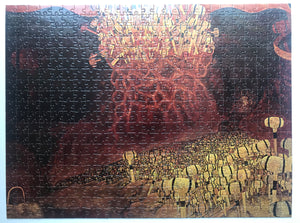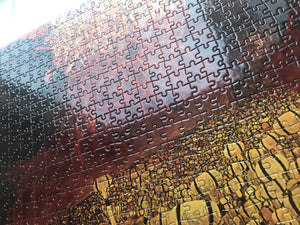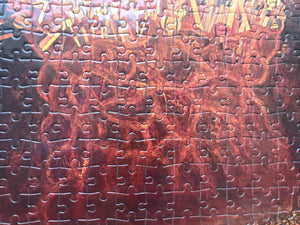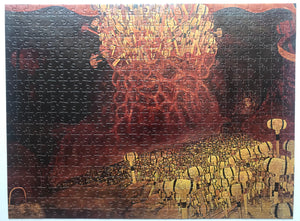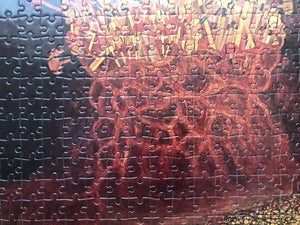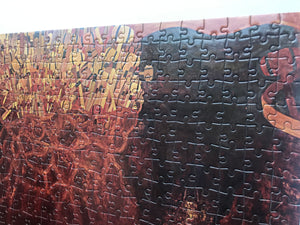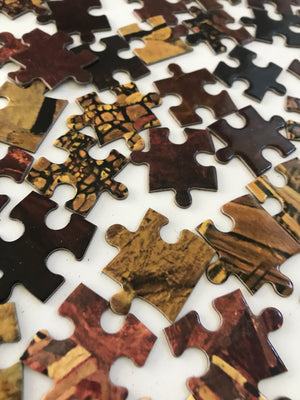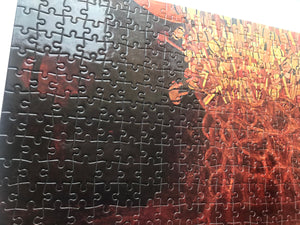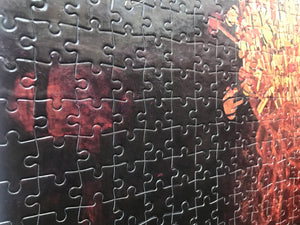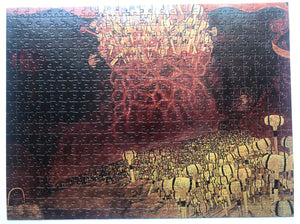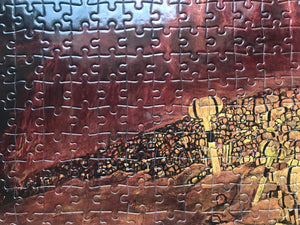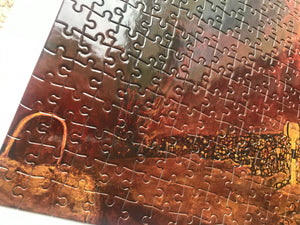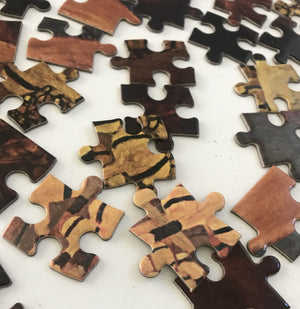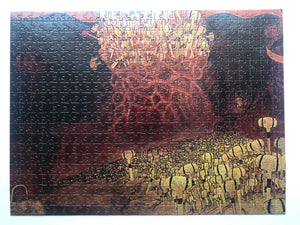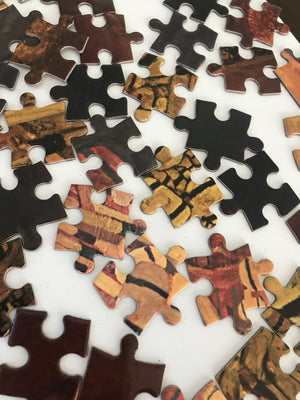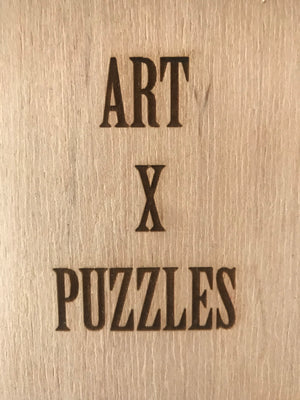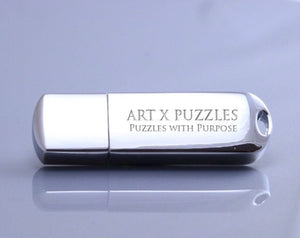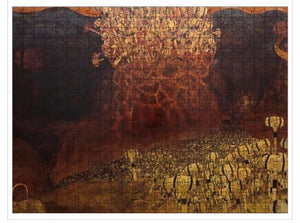 Artist Chuck Webster Collector Edition Jigsaw Puzzle
b.1970 |  Lives and works in New York City
Title: "Liberty or Death", 2013-2017
Live Video of Jigsaw Puzzle: Click Here 
Can be found on AMAZON US: Chuck Webster
Size: (Horizontal) 18"X 24" (457mm×610mm) 500 Jigsaw Puzzle Pieces, ESKA Premium Board.
This traditional jigsaw puzzle will provide hours of entertainment! The refined gloss finish along with a dynamic unique imagery of Webster's painting will provide one with great challenge. Using a special die-cutting process, the 500 piece puzzle is sure to be a brain teaser! 
The Collector Edition arrives in a specially custom-made wood box engraved with Art X Puzzles.
Jigsaw Puzzle Level: Challenging
Collector Edition of 20 + 2 AP
Signature Details: The painting is "Liberty or Death", 2013-2017 oil on panel, (Size 84" x 120"). I wanted to make a huge, baroque, vast painting with an eye to Breugel, John Martin, and other huge narratives.  

Credits: Courtest of the artists and Steven Zevitas Gallery
Review by John Yau in Hyperallergic Magazine.Click here
Born in Binghamton, NY, Chuck Webster received a BA from Oberlin College in 1992 and a MFA from American University in 1996. The artist's work can be seen in numerous public collections, including the Whitney Museum of American Art, New York, NY; The Metropolitan Museum of Art, New York, NY; Baltimore Museum of Art, Baltimore, MD; the Museum of Fine Arts, Houston, TX; the Dallas Museum of Art, Dallas, TX; and The Archives of the Rothko Chapel in Houston.
In 2012, the critic Roberta Smith wrote in a New York Times review that his paintings "are also very much, if not startlingly, little big paintings: they have a strange, irrepressible scale, a largeness that exceeds their size and creates a distinctive, slightly comedic sense of intimacy….each painting is very much its own pictorial being: vulnerable, rambunctious and fully inhabited."
John Yau wrote about his most recent show, in March:  
"Webster's imaginative response invites this question: how do you bring the past into the present? It is one that has haunted contemporary artists as different as Guston, Johns, Suzan Frecon, and David Reed. It seems to me that Webster has taken up from his forebears the daunting challenge of making art that offers the viewer pleasure, yet does not turn away from the impending, inescapable chaos of time passing."
He has been the recipient of numerous awards and grants, including the 2018 National Academy Affiliated Fellow at the American Academy in Rome, The Milton Avery Fellowship at Yaddo, 2010 and 2000; the Rosenthal Family Foundation Award at the American Academy of Arts and Letters, 2016; the MacDowell Fellowship, Peterborough, NH, 2004 and 2017; and the Winter Fellowship at the Fine Art Works Center in Provincetown MA, 2004.  Webster lives and works in New York City.