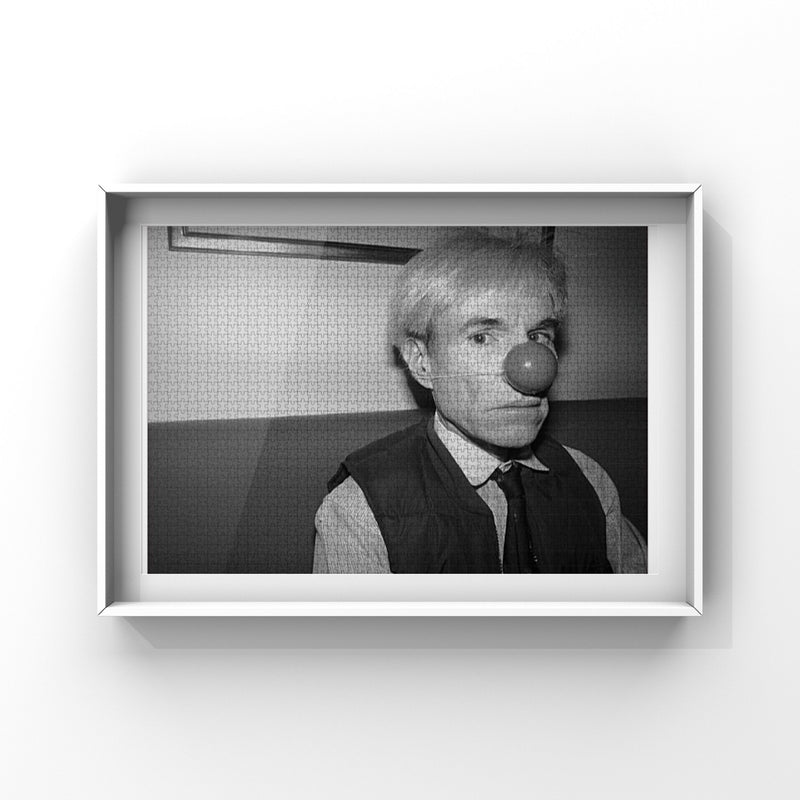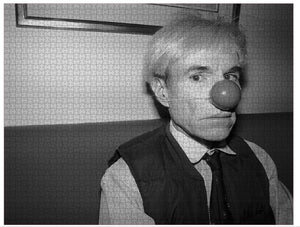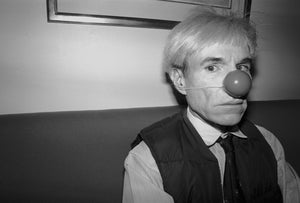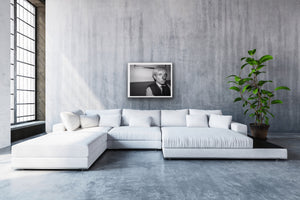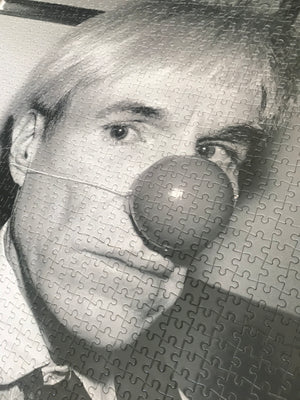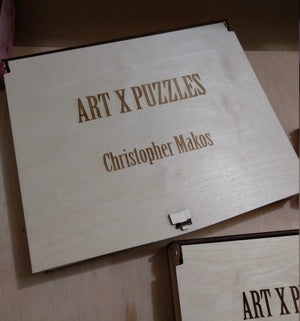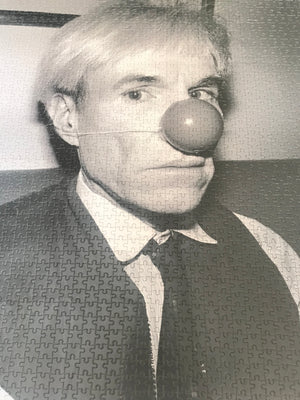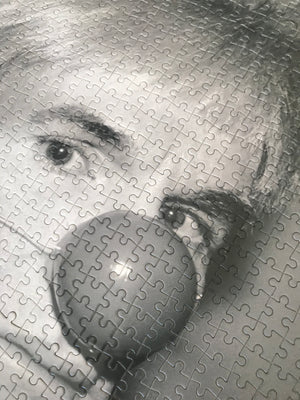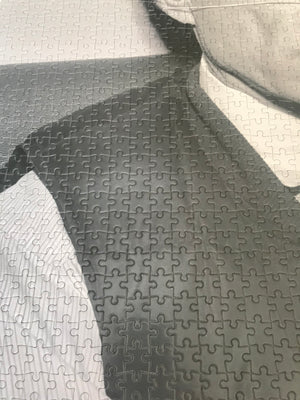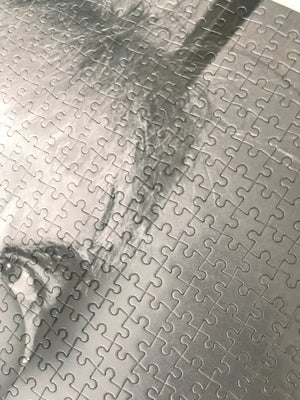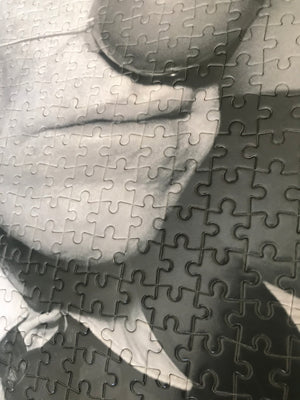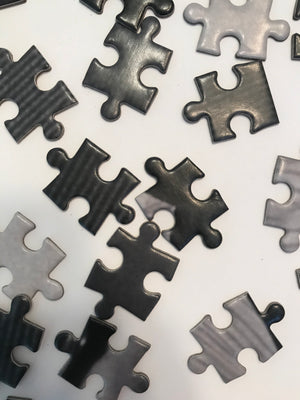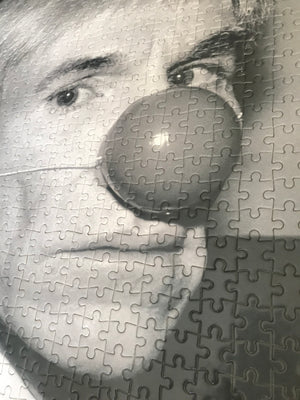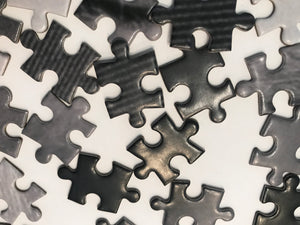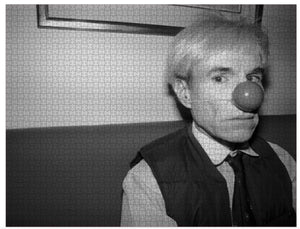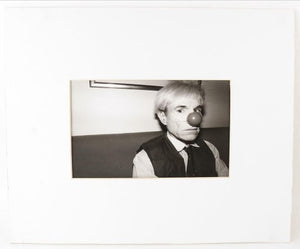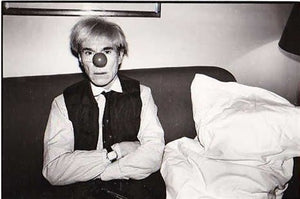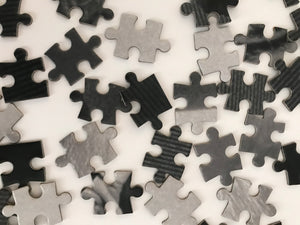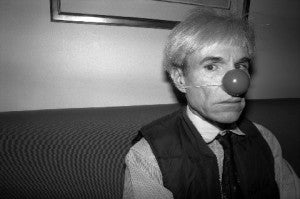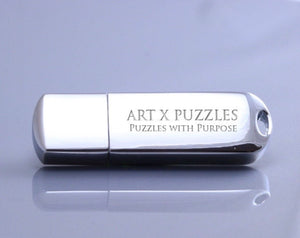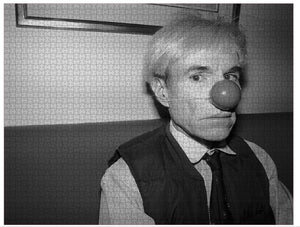 Artist Christopher Makos Collector Edition Jigsaw Puzzle
b.1948, currently living and working in New York, New York | United States
Title: Andy in Clown Nose
Live Video of Jigsaw Puzzle: Click Here  
Jigsaw Puzzle Size: Custom-made Giant Traditional Paper Puzzle | Size: 29.5" x 38.8" (750mm x 950mm) 2000 Jigsaw Puzzle Pieces. ESKA Premium Board. FSC 100% Recycled Paper. Matte Finish.
This Collector Edition arrives with a Pre-Assembled Option and separated onto 2 cardboard squares. The AXP Collector Editions comes ready to slide together for a complete instant puzzle and/or to be broken down for puzzling fun and/or framing! 
This larger than life 2000 giant jigsaw puzzle is made from top quality chipboard with a smooth matte finish. A x P's largest collector's puzzle to date, the 2000 pieces are surely the most challenging and will keep you entertained for hours! This specially custom-designed "giant" signature puzzle will have family, friends, and even strangers puzzling for days! 
Collector Edition of 20 + 2AP
Jigsaw Puzzle Level: Complex
Signature Details: 
Original Artwork: Silver gelatin print depicting Andy Warhol in whimsical pose wearing a rubber red nose. Andy Warhol at the Hotel Bauer Lac, Zurich, Switzerland during Lent taken by photographer Christopher Makos.
"This was taken in Zurich at the beginning of Lent 1982. Thomas Ammann, who was a big art dealer at the time, had invited us to a circus. This must have been after the circus, at dinner somewhere. I told him to put on the nose so the picture would be more fun." Christopher Makos
Click Article: PHOTOGRAPHER CHRISTOPHER MAKOS TAKES US INSIDE ANDY WARHOL'S INNER CIRCLE By Ben Barna | Interview Magazine
Click Article: ANDY WARHOL: Christopher Makos Magic: Artist on the Rise by Rachel Vancelette | Metropolitan Magazine
Artist Certificate: Each puzzle comes with an artist certificate.
Biography:
Christopher Makos was born in Lowell, Massachusetts, grew up in California, and moved to New York after high school. He studied architecture in Paris and briefly worked as an apprentice to Man Ray. Andy Warhol, Makos' good friend and frequent portrait subject, called Makos "the most modern photographer in America." His photographs have been exhibited in galleries and museums such as the Guggenheim Museum in Bilbao, the Tate Modern in London, the Whitney Museum of American Art in New York, the IVAM in Valencia (Spain) and the Reina Sofia Museum in Madrid. His pictures have appeared in magazines and newspapers, including Paris Match and Wall Street Journal. He is the author of several important books, like the volumes Warhol/Makos In Context (2007), Andy Warhol China 1982 (2007) and Christopher Makos Polaroids (2009).
Makos burst onto the photography scene with his 1977 book, WHITE TRASH. This raw, beautiful book chronicled the downtown NYC punk scene, interspersed with portraits of Uptown Boldface names like the designer Halston and Andy Warhol, who called Makos the "most modern photographer in America".  
Up to this point, Makos had traveled widely in Europe, spending time with Man Ray during the great artist's last birthday celebrations in Fregene, Italy. The master surrealist and friend of Duchamp took a special interest in Makos and spent a day talking closely with the brash young American, sharing with him many practical insights into his working method as a photographer.  
Makos continued to document the NY scene in the 80's using his Interview Magazine "IN" column to present up and coming stars Matt Dillon, Christian Slater, Robert Downey JR. Tom Ford. and began a long-term love with Spain, where he continues to be a regular in Madrid. His portraits of Pedro Almodovar, Agatha Ruiz de la Prada, Bibi Andersen and Miguel Bose helped identify La Movida.  
Makos latest projects include a book of his SX 70 Polaroids, with an essay by his friend Calvin Klein. LADY WARHOL  presents 120 portraits of Andy in various wigs and make-up guises from the 1981 two-day Makos shoot they conceived as an homage to Man Ray's Rose Selavy collaboration. The latest project Netflix 'The Andy Warhol Diaries' for which the artist narrates.
         ARTIST CHARITY CHOICE: First Responders Children's Foundation