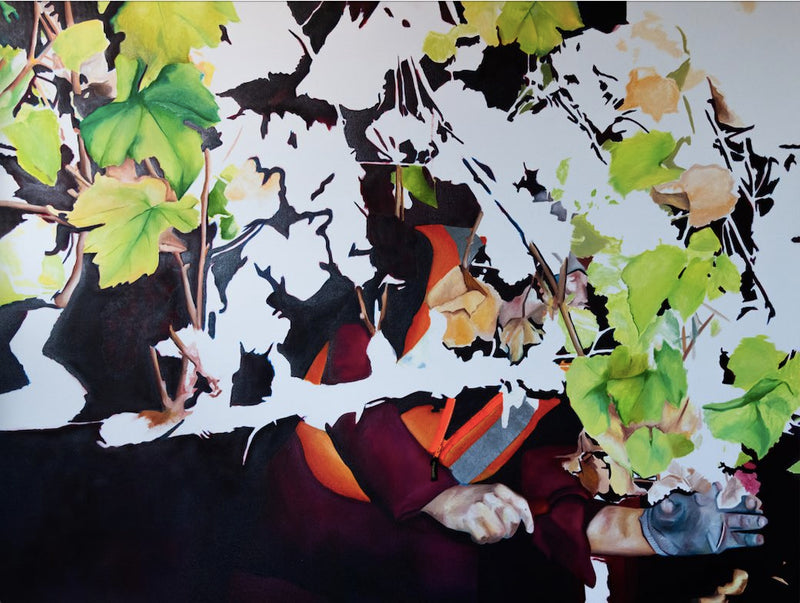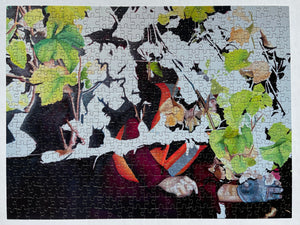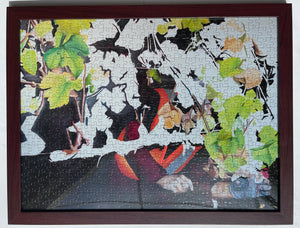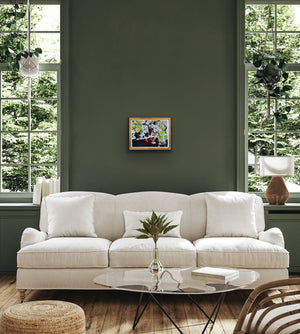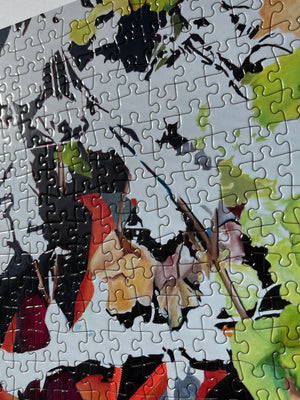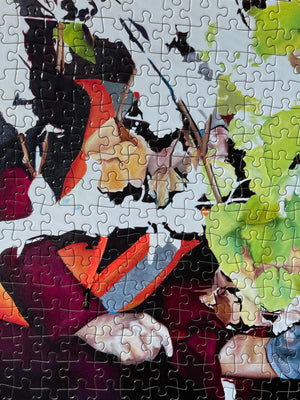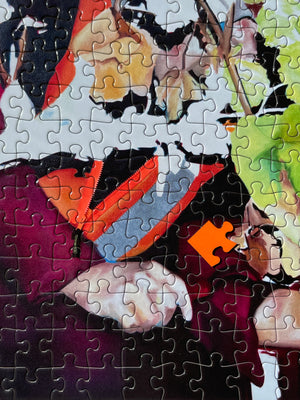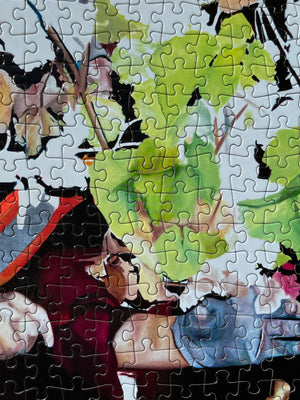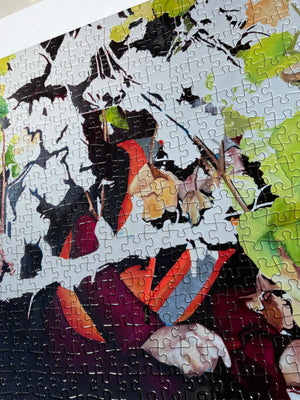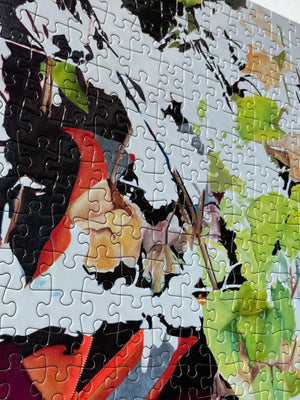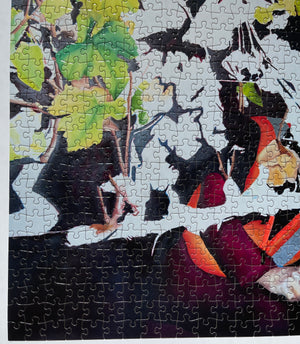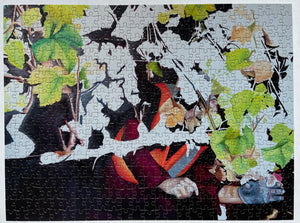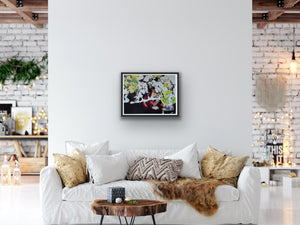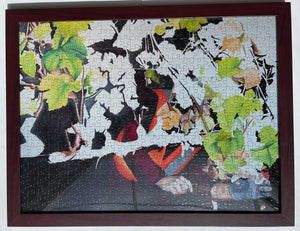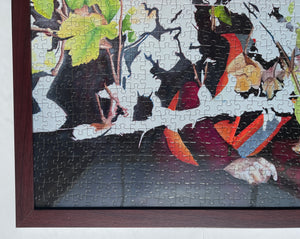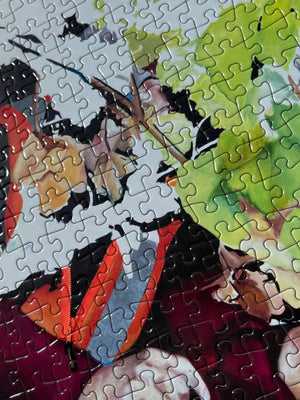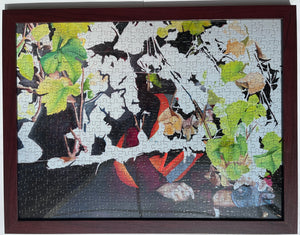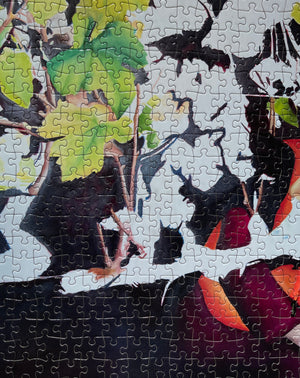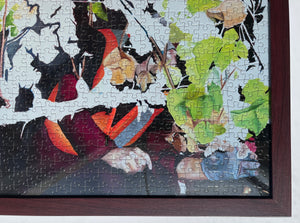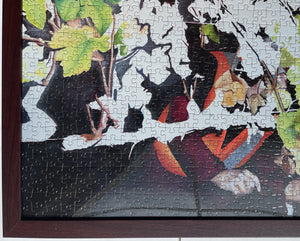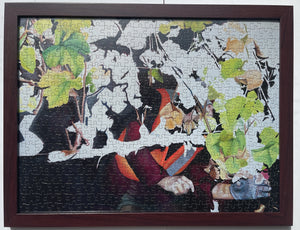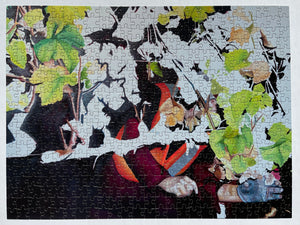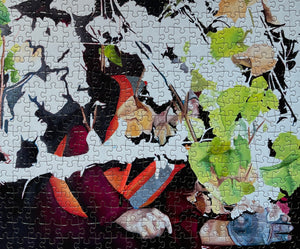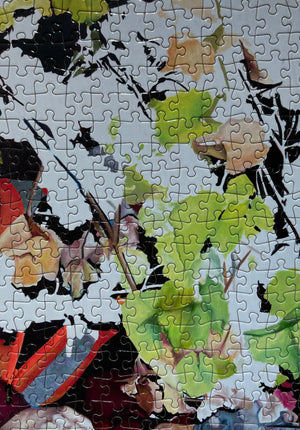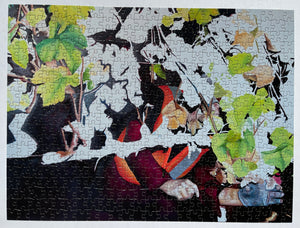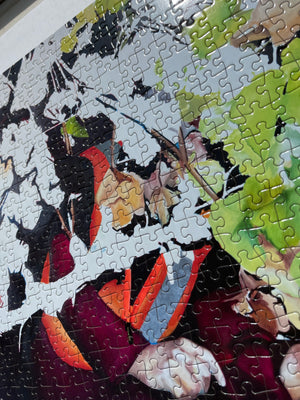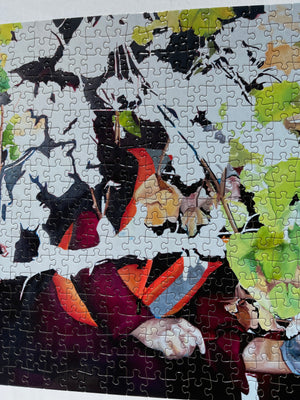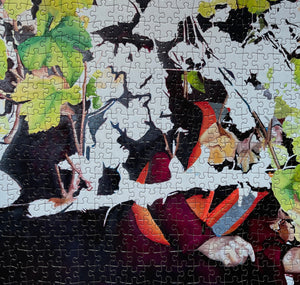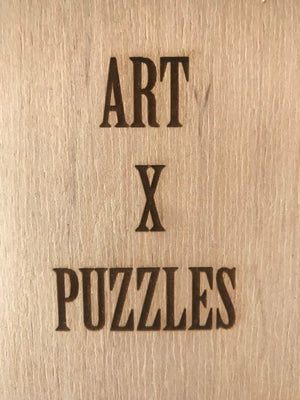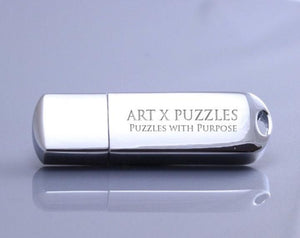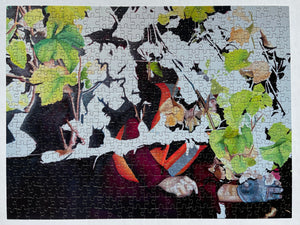 Artist Arleene Correa Valencia Collector Edition X UNTITLED ART FAIR X NEST
Arleene Correa Valencia Website
b. 1993 Arteaga, Michoacan, Mexico | Lives and works in Brooklyn, New York
Title: No Te Rajes / Don't Give Up
Jigsaw Puzzle Size: 24" x 18" (609.6mm x 457.2mm) 500 Jigsaw Puzzle Pieces, ESKA Premium Board FSC 100% Recycled Paper, Gloss Finish.
Collector Edition of 10 + 2AP
Level: Complex
Signature Details: Original Artwork: No Te Rajes / Don't Give Up, Oil paint on canvas, 48x60 inches 2018 Credits: Artist and The Ant Project.
In a series of portraits of field workers, Correa Valencia establishes a relationship before she broaches the topic of painting her subjects. She explains how she wants to make their often invisible labor tangible to art audiences by physically inserting brown faces into white-walled spaces. These portraits, she says, reflect the resilience and extreme work ethic of her Latino community.
After fires swept through the region of Napa Valley in 2017, ash and smoke in the air made any outdoor activity unsafe, and yet vineyard workers continued to pick grapes—they couldn't afford to stop. Napa, Correa Valencia says, "is so rich and full of wealth, but also is home to some of the most cruel conditions for human beings."
Her openness about her own undocumented status is part of her desire to make hidden truths apparent through her art. "There's definitely a lot of shame that comes with being undocumented, especially when you're younger," she remembers. Correa Valencia qualified for DACA and in 2018 completed a BFA in painting from California College of the Arts, where she has continued graduate studies.
Click Articles: 
Inside Napa Valley - Winter/Spring 2020
After the Wildfires: Artist Captures Plight of Napa's Undocumented Workers by Rachael Bongiorno | NPR
Arleene Correa Valencia Makes Immigrant Labor Visible in Portraits of Napa Workers by Armando Aparicio | KQED
Artist Certificate: Each puzzle comes with an artist certificate.
Biography: Mexican-born artist Arleene Correa Valencia lives and works between Napa, California and Brooklyn, New York. A recipient of DACA, Correa Valencia investigates through painting and textiles her status as a registered "illegal alien," weaving a rich narrative of complex stories of migration, invisibility, fear, separation, representation, resilience, and pride. She highlights the interdisciplinary nature of her work, both from a political and artistic perspective, by exposing the effects that our current socio-political and ecological climate have on undocumented and agricultural communities in the U.S.