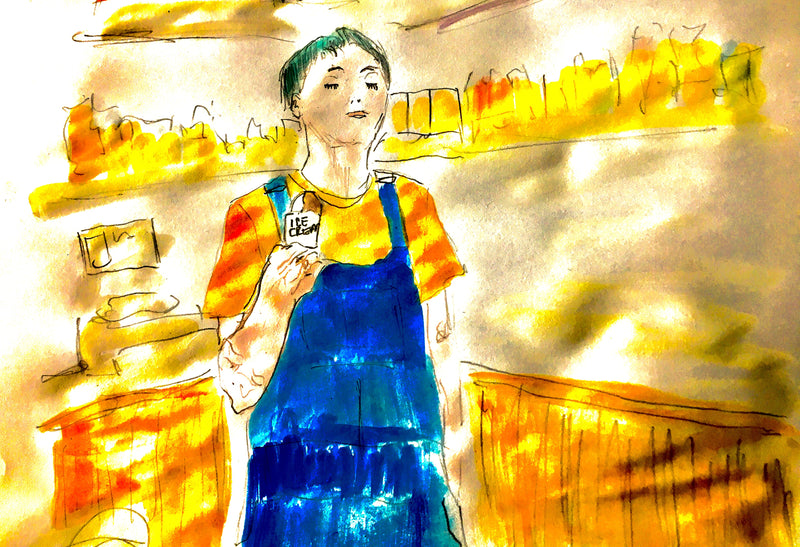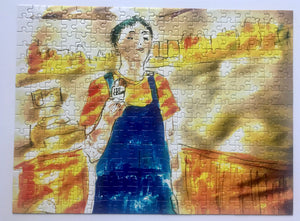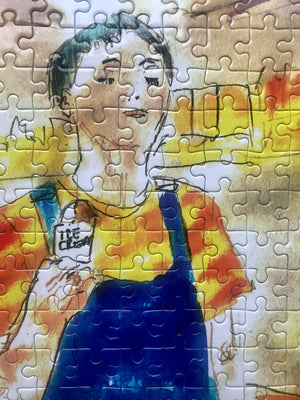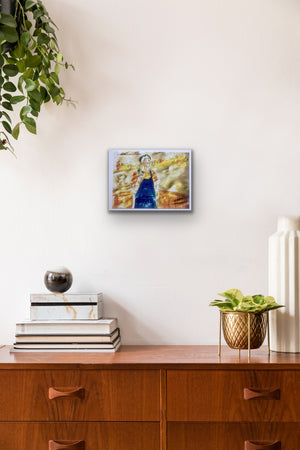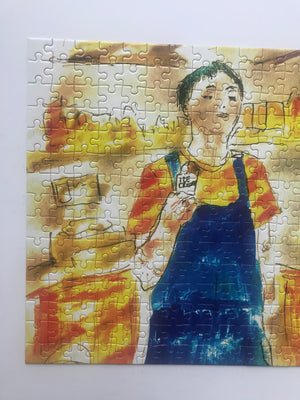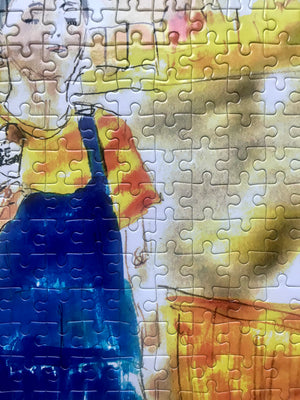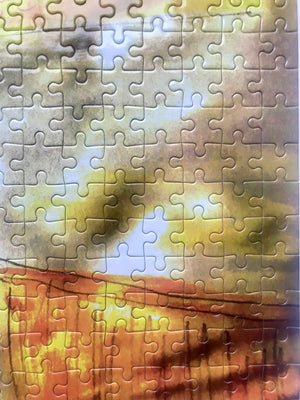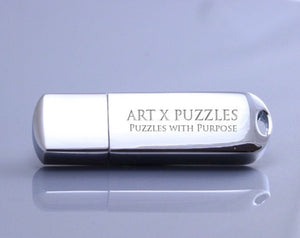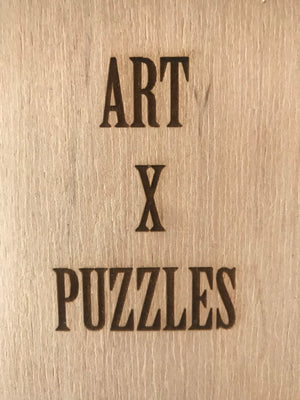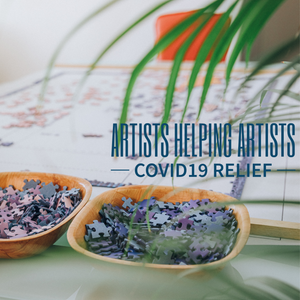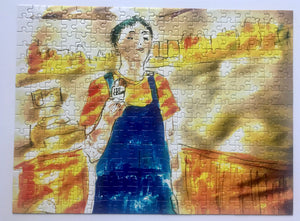 Artist Adam Kluger Collector Edition Jigsaw Puzzle
Adam Kluger AKA "Dreck"  
B. 1965 currently lives and works in New York City  United States
Title: Ice Cream Break
Live Video of Jigsaw Puzzle: Click Here 
Jigsaw Puzzle Size: 12" x 16.5" (310mm×418mm) 285 Piece Puzzle, cardboard thickness (1.9mm) ESKA Premium Board. FSC 100% Recycled Paper. Gloss Finish.
This Collector Edition arrives Pre-Assembled Option and separated onto 2 cardboard squares according to size. The AXP Collector Editions comes ready to slide together for a complete instant puzzle and/or to be broken down for puzzling fun and/or framing! 
Magnetic Quality: They have cleverly incorporated a very thin layer of material with gentle magnetic properties underneath all the pieces, allowing the puzzle to be more stable and secure as the puzzler puts them together.
This brightly colored artist jigsaw puzzle with blazes of yellow will have one dreaming of those fabulous ice cream breaks during the summer heat! A puzzler's dream, this brightly finished watercolor image makes a bold statement and will keep one puzzling for hours on end. A definite collector's keepsake for years to come! The Collector Edition arrives in a specially custom-made wood box engraved with Art X Puzzles.
Level: Complex
Collector edition of 20 + 2 AP
Signature Details: Part of a larger study this original work title "Ice Cream Break" 2015 is cool-looking employee taking an ice cream break in a trendy store on the Upper East Side stated by the artist known as Dreck. Medium: Charcoal & Watercolor.
Click on weblink: Literally Stories: Short Story fiction from around the world
Artist Certificate: Each puzzle comes with an artist certificate.
Biography: 
Adam Kluger is a New York City short-story writer and artist and a distant cousin of famed British sculptor Sir Jacob Epstein. Kluger attended the same high school as Jack Kerouac and draws inspiration from diverse literary sources that include Charles Bukowski, John Fante, Ernest Hemingway, and Herman Melville as well as artists Jean Dubuffet, Andy Warhol, Bob Ross, Eric Payson, and Pablo Picasso. Kluger is one of the leaders of New York's Anti-Art movement. His book Desperate Times: Short Stories is available on Amazon in paperback and as illustrated ebooks.