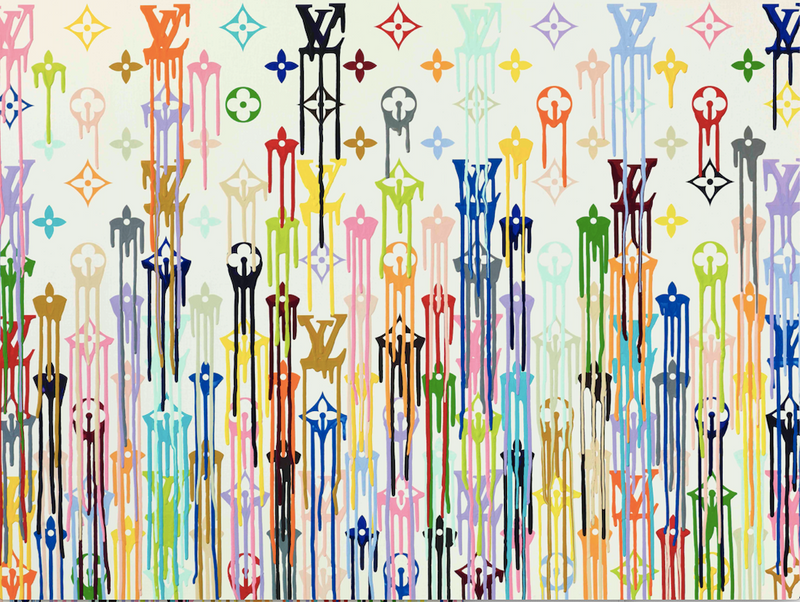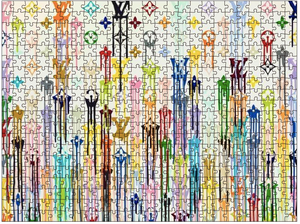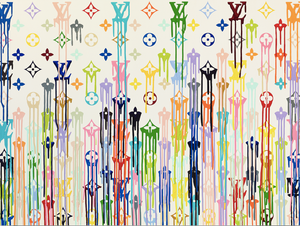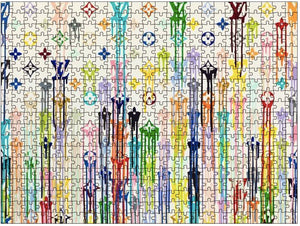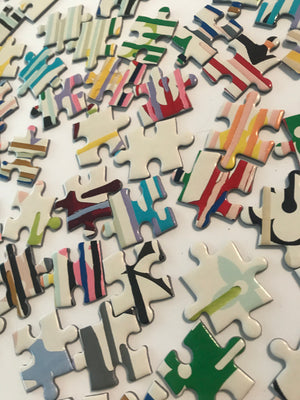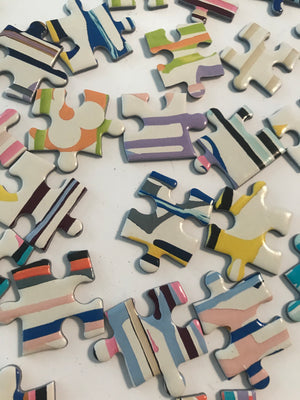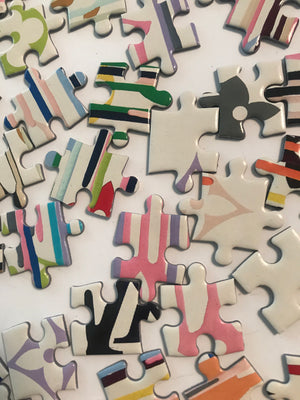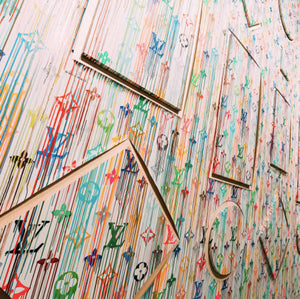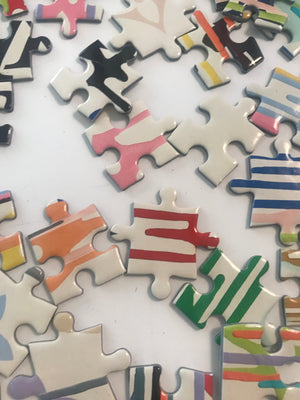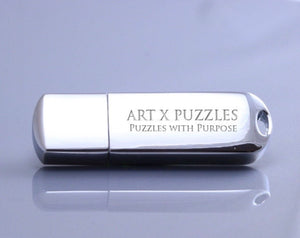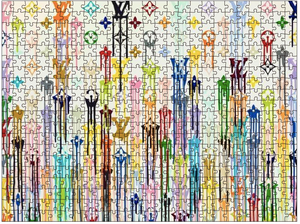 Artist Zevs Jigsaw Puzzle
b.1977  lives and works between Paris, France and Berlin, Germany. 
Title: Zevs 2020
Live Video of Jigsaw Puzzle: Click Here
Jigsaw Puzzle Size:  18" x 24" (457.2mm x 609.6mm) 500 Jigsaw Puzzle Pieces, Eska Premium Board.

This special puzzle is a double-sided puzzle with complex and engaging imagery and brilliant colors. 
The Collector Edition arrives in a specially custom-made wood box engraved with Art X Puzzles.
Collector Edition of 20 + 2AP
Level: Challenging
Signature Details: Famous for his liquidated logos, Zevs is arguably one of the most explicitly politicized artists of his generation. He combines a street art mentality with pop art techniques to comment on the commercial and materialistic culture that we live in.
Photo credit for artwork: Benoit Bailey
Click article: Street Artist Zevs on Attacking Luxury Brands With Their Own Logos By Alex Greenberger  | Artspace
"Visual kidnapping is like entering an interactive game: If the brand on the billboard kidnaps the attention of the public with the purpose of consumer demand, I reverse the situation and I kidnap the model on the poster and I demand a ransom of 500,000€ from the brand. This sum represents the symbolic price of an advertising campaign for the brand. Interview with Pingmag, 11 August 2008
Artist Certificate: Each puzzle comes with an artist certificate.
Biography:
Zevs is an anonymous contemporary French graffiti artist best known for his Liquidation series, in which he drips paint from recognizable Western logos to transform them from the known to the unstable. Some of the famous logos that have been subjected to this process include Chanel, McDonald's, Giorgio Armani, Louis Vuitton, Coca Cola, and Apple. Born in France in 1977, Zevs was an early member of the burgeoning graffiti scene, gaining notoriety from his street art and tagging in the 1990s. Like the Liquidation pieces, the majority of his work attacks commercialism. "I consider artistic expression to be an opposing force based on power of itself," he has said. "I reverse the power to change the flow at my advantage." The first major survey of Zevs' work was held in the Ny Carlsberg Glyptotek in Copenhagen, and he has since participated in exhibitions and performances worldwide, including the 2010 Moscow Biennial. Zevs currently lives and works between Paris, France and Berlin, Germany.