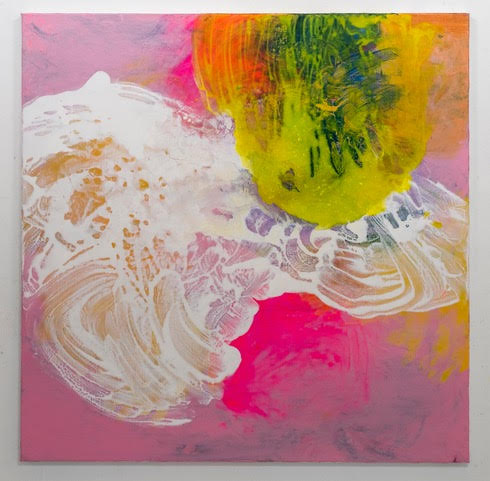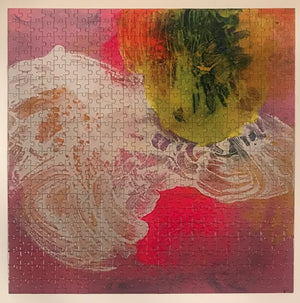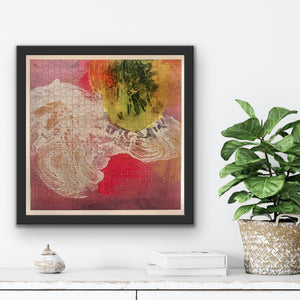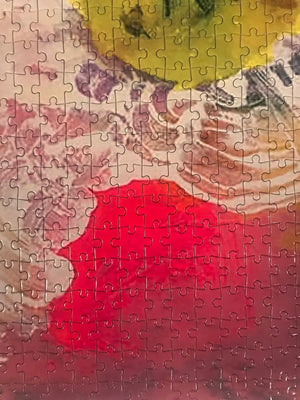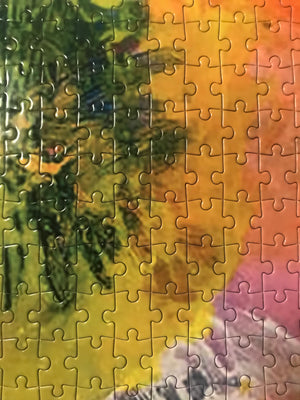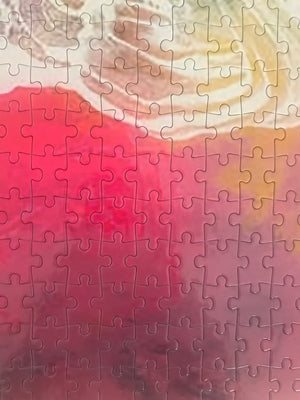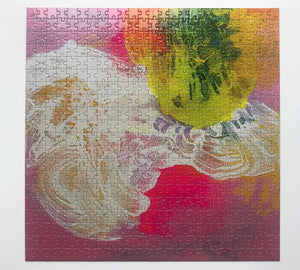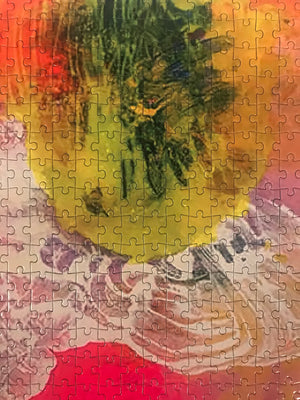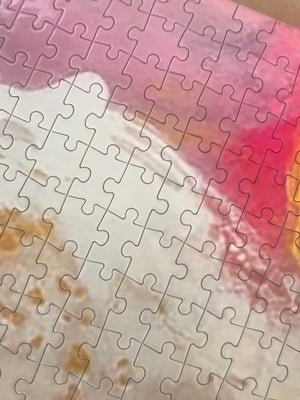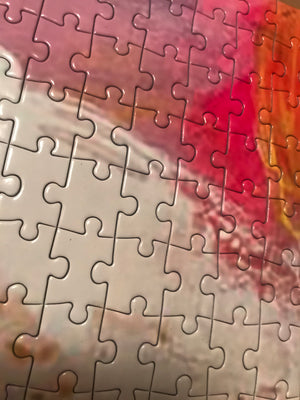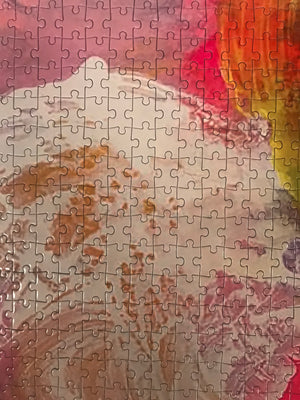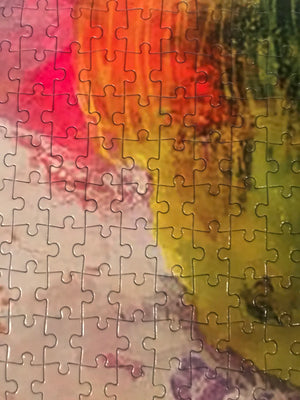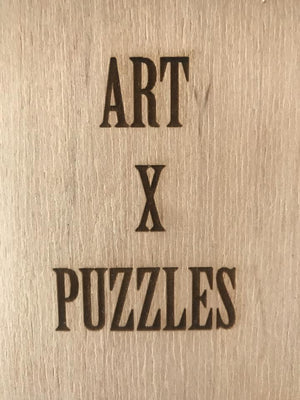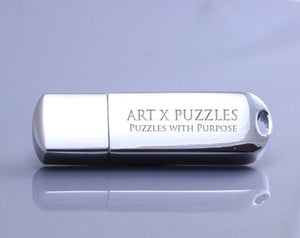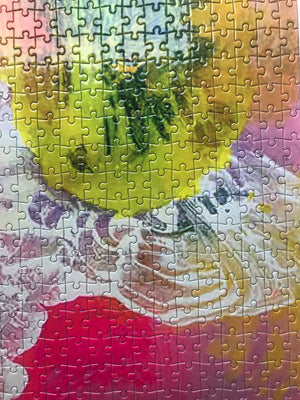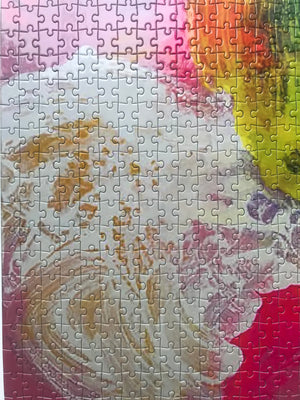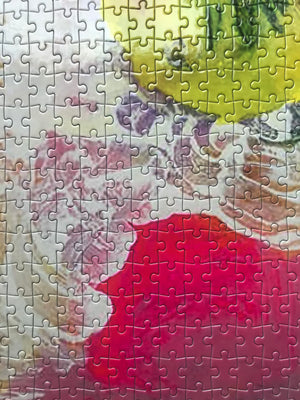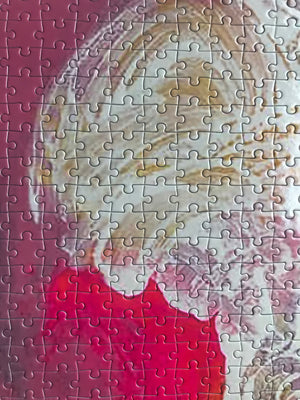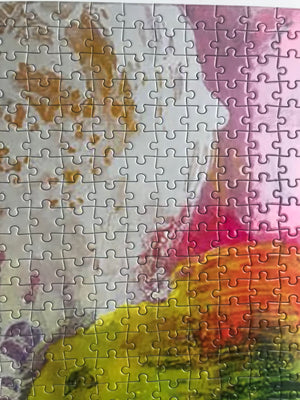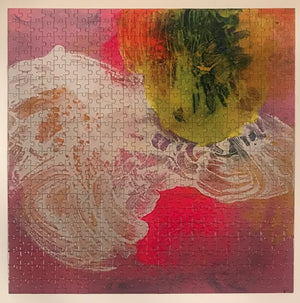 Artist Martin Ålund Collector Edition Jigsaw Puzzle
b. 1967, Sweden lives and works in Stockholm, Sweden
Title: "The bipolar suite" 
Live Video of Jigsaw Puzzle: Click Here 
Jigsaw Puzzle Size: (Square) 19" x 19" 500Jigsaw Puzzle Pieces, ESKA Premium Board. FSC 100% Recycled Paper. Custom-made with uniquely cut jigsaw pieces.
This Collector Edition arrives with a Pre-Assembled Option and separated onto 4-5 cardboard squares. The AXP Collector Editions comes ready to slide together for a complete instant puzzle and/or to be broken down for puzzling fun and/or framing!
The Collector Edition arrives in a specially custom-made wood box engraved with Art X Puzzles.
Collector Edition of 20 + 2AP
Level: Challenging
Signature Details: "The bipolar suite" Acrylic on canvas 90 x 90 cm, 2020
"The Bipolar Suite stem from the Otherworld. I am working with the theme "Otherworld" that deals with the interface between different realities. Where does the insanity, the imagination, and the irrational begin and end? How can one move between the different realities and find experiences, as well as messages, that one alternates between? I think of "Alice in Wonderland", shamanism, alchemy, "Orpheus and Eurydice" as well as romantic myths of the artist as magician, madman and messenger. I also often think of how the magic and the irrational can both be a means to escape, and a way to grasp the unfathomable. Otherworld is like a harbinger. Art often bears a foreboding quality.
When I paint, I allow the haphazard and articulation to operate in sync. Eventually, this allows for increasingly complex worlds to emerge that I must respond to." Martin Ålund 
________
"Through the breaks of romance, Martin paints the collapse of utopias, the end of the avant-garde and the death of the stories. He hardly depicts nature, but rather hampers the experience of how it can feel. Beautiful and creepy, scary and attractive at the same time. His landscape is a figure of the sublime that the Romans were so fond of, the triumph of fantasy over reality. So the gaze is forced to relate to the image that is both born and dissolved at the same time ".
Joanna Persman, Svenska Dagbladet
"Chemistry deals with, among other things, the chemistry of the painting itself and its components, the chemistry that emerges between the different works, the personal chemistry in encounters among individuals, the inner chemistry of sensibility and reflection, and the chemistry that emerges through the work process." From the book: Martin Ålund: Chemistry
Click Articles: 
"Painting as a Lens" by Anders Olofsson 
"The Surface and the Image: The Truth of Painting" by Jakob Staberg 
 "On Martin Ålund" by Stig Larsson  
Artist Certificate: Each puzzle comes with an artist certificate.
Biography: After his degree at the Stockholm University College of Art in 1991, Martin Ålund has exhibited in Sweden and internationally, both in separate and group exhibitions, including at gallery Peter Bergman and the Academy of Arts. During the spring of 2015, Ålund had a prominent exhibition at the Konstnärshuset in Stockholm, where the book Chemistry was also produced.