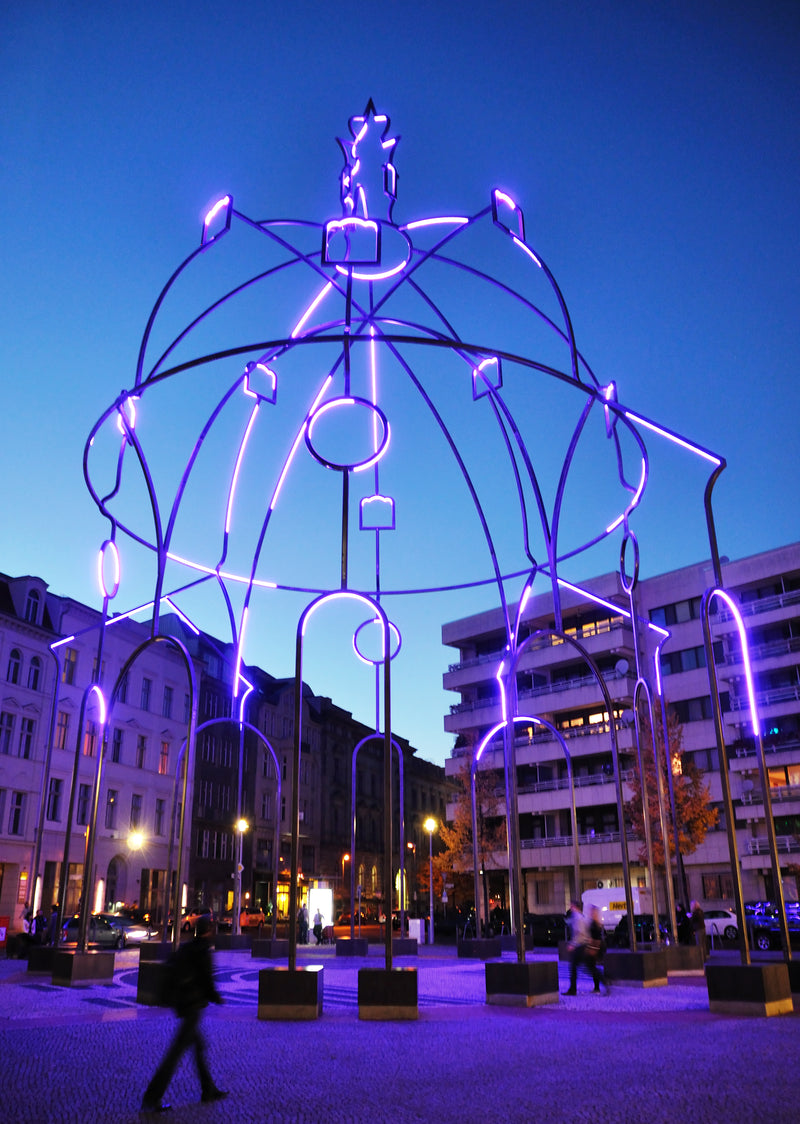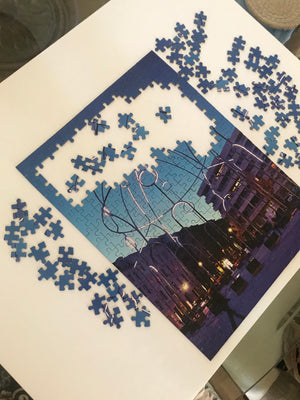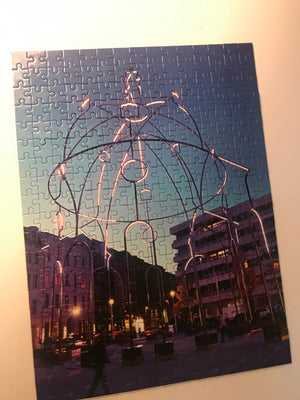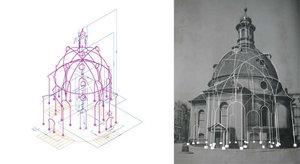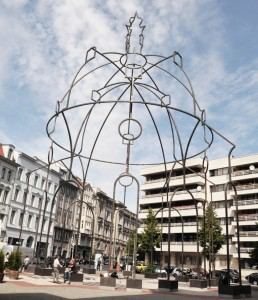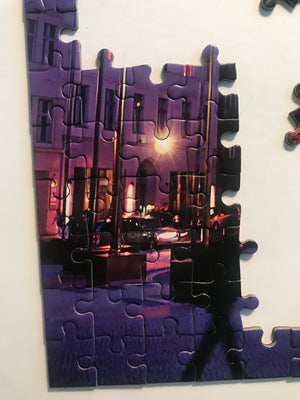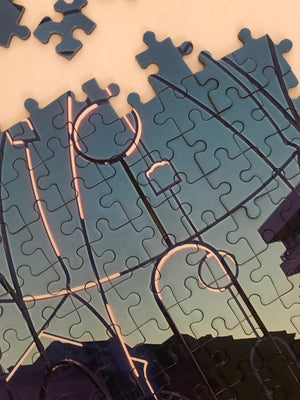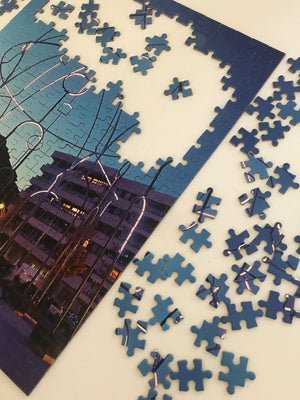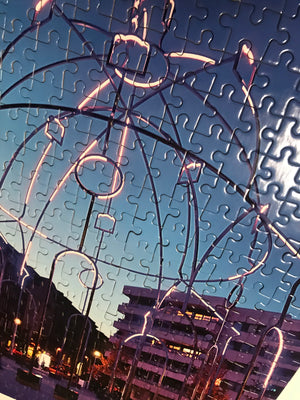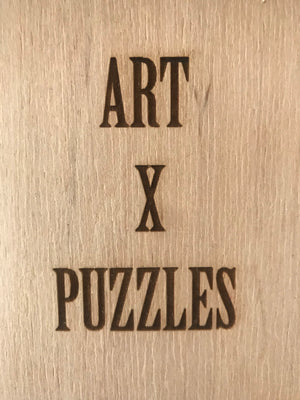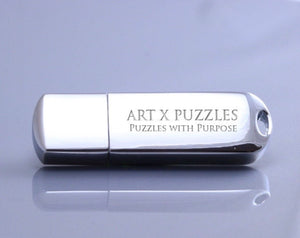 Artist Juan Garaizabal Collector Edition Jigsaw Puzzle
Title: Memoria Urbana-Berlin
Live Video of Jigsaw Puzzle: Click Here
Jigsaw Puzzle Size: Horizontal 12" x  16.5" (483mm x 483 mm) 285 Jigsaw Puzzle Pieces. ESKA Premium Board. Magnetic Jigsaw Puzzle 
This extremely well-made puzzles have cleverly incorporated a very thin layer of material with gentle magnetic properties underneath all the pieces, allowing the puzzle to be more stable and secure as the puzzler puts them together.
This artist's magnetic puzzle will dazzle in the day or night for hours of fun! With a unique die-cutting that makes each and every puzzle piece a perfect fit. The gloss finish helps light up this collector's edition as a keepsake for years to come. 
Collector Edition of 20 + 2 AP
Level: Dynamic/Complex
Signature Details: Original Artwork: This large scale installation is the recreation of the Bohemian Bethlehem Church in its original place, and in the same size. The lost Bömische-Bethlehemskirche was a unique building in the middle of Berlin, representing one of the most beautiful chapters of the relations between Germany and Bohemia. Thanks to the generosity of King Frederick William I, Czech refugees who left their homeland for religious reasons were admitted to the Friedrichstadt of Berlin. The whole story of the church, from its construction in 1733-1735 until today, even though gone, is full of deep meaning and grandeur. It was the center of the Czech community's life in Berlin until 1943, when it was badly damaged by bombing. Subsequently, in 1963, it was demolished and the site incorporated into the facilities of Checkpoint Charlie. With the fall of the Wall, the American promoter who developed the plot was sensitive to the demands of the Czech community and negotiated with the city to vacate the original location of the church. For more click: Memoria Urbana-Berlin
Special Thanks/Credit: Álvaro Alcázar Gallery
Artist Certificate: Each puzzle comes with an artist certificate.
Biography:
Juan Garaizabal is a Spanish conceptual artist born in Madrid, 1971. He has accrued international recognition for his monumental public sculptures. His illuminated Urban Memories structures are a resurrection of long-lost architectural elements occupying vacant and historically significant sites. The lost landmarks are depicted in both their original location and size.
A versatile artist, Garaizabal's multifaceted works encompass drawings, sculpture, light and acoustical installations, as well as video art and engraving. The artist's sculptures are influenced by his conceptual work, in that a large part of his preparatory and final work is done by hand, using techniques such as forging, carpentry, electricity, plasticity, and masonry—all skills acquired over time and through experimentation. Since 2008, he mainly operates from his studio in Berlin, while still maintaining additional ateliers in Madrid and Miami, Florida.
Some of Garaizabal's most noted work includes his solo piece, Bosque de Flores, a garden of giant flowers found in Valencia, Spain. American art critic and historian Barbara Rose presented a monograph on Garaizabal at EXPO Chicago in September 2016. The pair have since collaborated in projects such as La Memoria del Giardino at the 55th Venice Biennale. The artist has showcased his monumental sculptures across the world and currently lives and works between Berlin and Madrid.