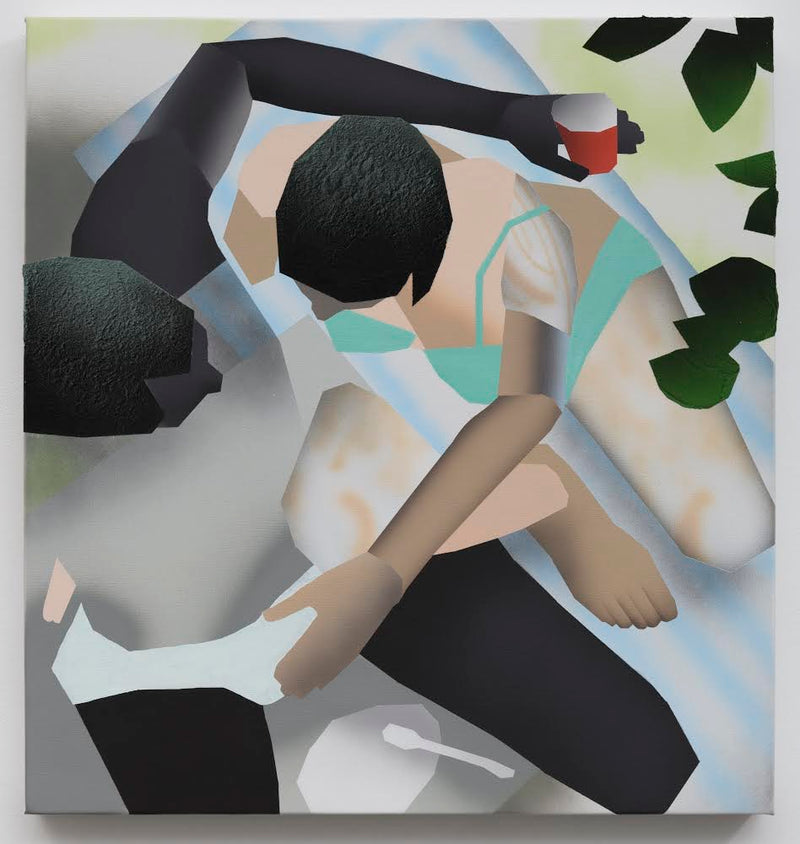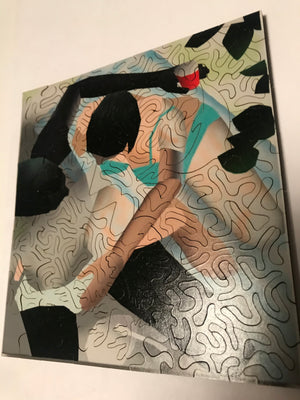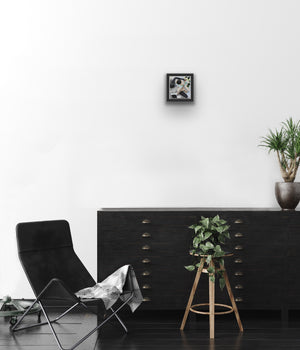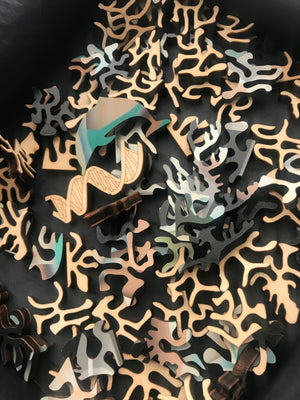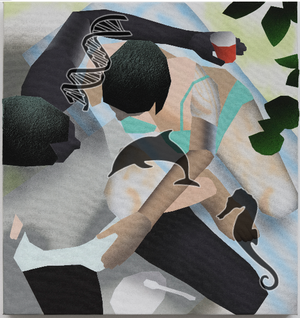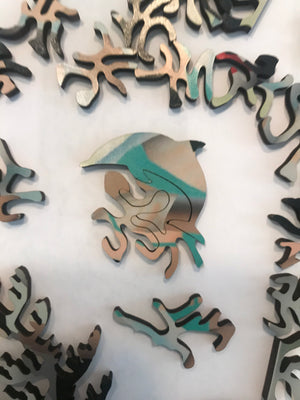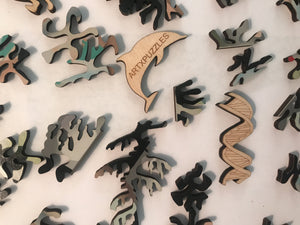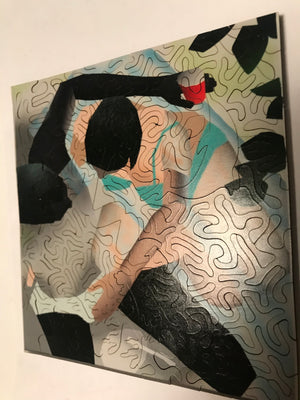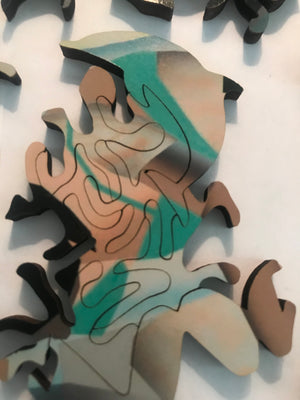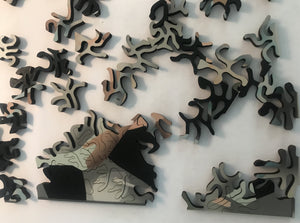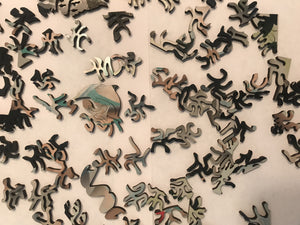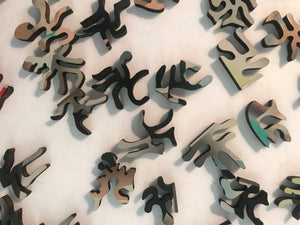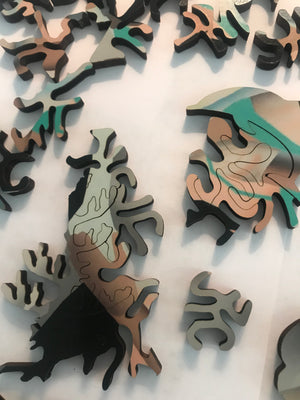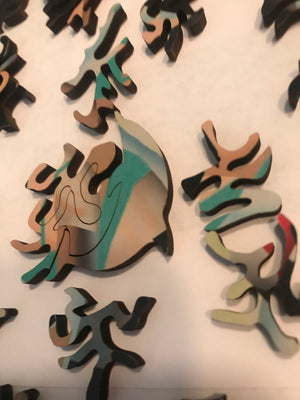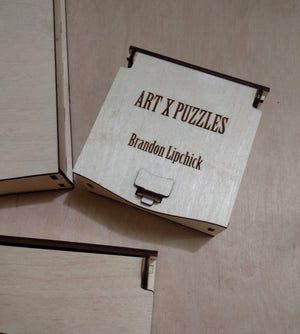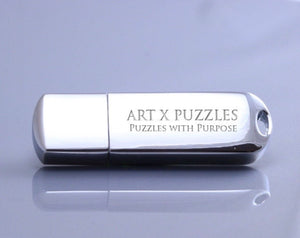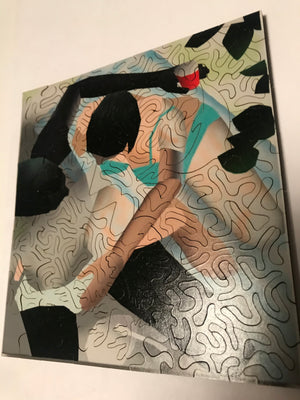 Artist Brandon Lipchik Collector Edition AI Wooden Jigsaw Puzzle
b.1993  currently lives and works in New York City, NY.
Title: Sketch for Lolita, 2020
Live Video of Jigsaw Puzzle: Click Here
Jigsaw Puzzle Size: 6" x 6" Puzzle, Generative Wooden Puzzle using AI advanced technology. 85-95 Jigsaw Puzzle Pieces 
This Collector Edition arrives with a Frame Option. 
Unique Wood Jigsaw Puzzle created with an AI machine, with software technology that creates each puzzle as a new and unique beautiful wooden jigsaw collector's item. 

Generative Jigsaw puzzles using custom software and natural patterns including three specially chosen whimsy pieces, one being a Dolphin shape piece which also is specially engraved with Art x Puzzles on the backside. This beautifully laser-cut plywood with unique puzzle pieces is truly an original. 
The Collector Edition arrives in a specially custom-made wood box engraved with Art X Puzzles.

Jigsaw Puzzle Level: Challenging
Collector Edition of 20 + 2 AP
Signature Details: Sketch for Lolita, 2020
This artwork was presented in a recent exhibition at Richard Heller Gallery titled •Black and White verses Color• May 16th-July 4th, 2020. 
Click Articles: Studio Visit: Artist Brandon Lipchik : Exploring the painter's bright, figurative works at the intersection of tactile and digital by David Graver |Cool Hunting
Artist Certificate: Each puzzle comes with an artist certificate.
Biography: Brandon Lipchik is an American Postwar & Contemporary artist who was born in 1993. Lipchik's artwork was featured in several exhibitions at key galleries and museums, including the MdbK Leipzig and the Galleria Massimo Minini.
ARTIST CHARITY CHOICE: BLACK TRAN LIVES MATTER